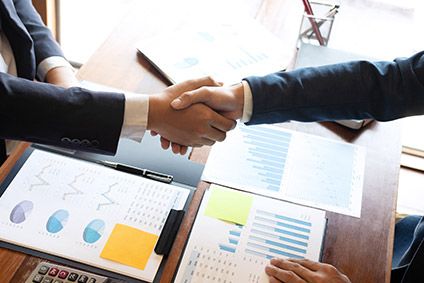 Here's a look at the biggest stories and the best content from just-drinks this week.
Here are just-drinks' ten most-read articles written by our wine experts, led by category commentator Chris Losh, over the last 12 months including an examination of Pernod Ricard's attempts to move Jacob's Creek up the value chain and why black lives in wine should matter more than ever before.
As the end of the year approaches, just-drinks' deputy editor Andy Morton takes an in-depth look at the stories that made the headlines in 2020 across the global drinks industry. In part III, Andy picks out the highs and the lows for the global spirits category.
Here are the ten most-read articles written by our spirits experts, led by category commentators Amy Hopkins and Richard Woodard, over the last 12 months including how white spirits is trying to ride the hard seltzer craze and why the spirits category offers hope for the on-premise.
In the last of our category reviews of the year, Ben Cooper picks out the 2020 highs and the lows in wine.
Here are the ten most-read articles written by our soft drinks experts, led by category commentator Lucy Britner, over the last 12 months including PepsiCo's acquisition of Rockstar Energy Beverages and Coca Cola defining the post-COVID workforce.
Here are the ten most-read articles written by our beer experts, led by category commentator Stephen Beaumont, over the last 12 months including future-gazing the post-COVID beer industry and the opportunity Heineken's new CEO, Dolf van den Brink inherits.?
Atom Group's global head of NPD, Rosie Milsom, talks about how Atom Labs aims to disrupt the spirits industry through trial and error, COVID's impact on the project and A-B InBev's hands-off approach to ownership.
Brown Forman has handed the US supply, sales and distribution of its eight-strong Jack Daniel's Country Cocktails flavoured malt beverage portfolio to Pabst Brewing Co in a "long-term partnership".
Earlier this week, Brown-Forman announced details of a partnership approach for its Jack Daniel's Country Cocktails brand extension in the US with Pabst Brewing Co. The news comes six months after the group rolled out in the country a three-strong Canned Cocktails line from its flagship trademark. just-drinks caught up with Brown-Forman's president for the US & Canada, John Hayes, to find out more about the company's Pabst tie-up for Jack Daniel's 28-year-old flavoured malt beverage stable.
In just-drinks' data centre:
Siberian Troika, which will be mid-priced, launches this month in multiple retailers across Russia's Siberian region. In volume terms, Russia is the world's largest vodka market by far, selling almost 30% more nine-litre cases than The US, in second place. According to GlobalData, vodka volumes between 2015 and 2019 in the country fell from 126m cases per year to 92.5m – a Compound Annual Growth Rate of -6%.
Beam Suntory's Canadian whisky brand, Alberta Premium, is set to bring its Cask Strength Rye expression to the US for a limited release. The Canadian whisky category has enjoyed a healthy last five years in the US, but is expected to drop back in 2020 before returning to growth next year, according to GlobalData.
US start-up Optimist Drinks has launched a three-strong line of alcohol-free spirits under its namesake brand name. GlobalData figures indicate that between 2015 and 2019, US volumes of spirits between 0% and 10% abv grew at a compound annual growth rate (CAGR) of 3.5%.
On our news pages:
Heineken has announced the appointment of David Flochel as the MD of its operations in the UK. Flochel, who has spent the last four years heading up self-serve solutions provider Selecta, will take on the role from the start of next year, the group confirmed this week. Flochel replaces Simon Amor who has served as interim MD of Heineken UK following the departure last month of David Forde for the CEO post with C&C Group.
Stoli Group has followed the recent appointment of a new CEO with three new senior recruits, all of whom have experience with other alcohol competitors. Two months after announcing that Damian McKinney will head up the group, the Stolichnaya brand owner last week confirmed the appointments of Kathryn Walters as global brand leader for vodkas, Mike Lloyd as global leader for ultra-premium brands and Jon Pepper as MD of the Tenute Del Mondo wine division.
Beam Suntory has created the position of ready-to-drink MD in the US to drive its pre-mix portfolio in the country. Heather Boyd is set to start in the new role on 4 January, the group announced today. Boyd, who joins Beam Suntory after two years with cannabis company Acreage Holdings, has previous experience in RTD with Diageo where, during a 15-year tenure, she spent two years as brand manager for Smirnoff Ice before becoming brand director of the brand, along with Crown Royal and Johnnie Walker.
The Coca-Cola Co has confirmed the reduction of just under 3% of its global workforce as the soft drinks group releases more details of a business overhaul.
PepsiCo has welcomed an arbitration ruling that orders Vital Pharmaceuticals (VPX) to continue using PepsiCo as its exclusive US distributor following a public falling-out.