Beverage industry news, insights, analysis and comment
Comprehensive coverage of the beverage industry's latest, breaking news and insights brought to you by just-drinks's leading network of international journalists.
Latest insights
How to adapt your beer sales to the 'new normal' - comment 29 Oct 20
Back in the early days of the novel coronavirus, a pandemic that has become so much a part of our lives this year, brewery owners and operators were focused on one thing and one thing only: Survival. No one had the time to waste pondering how the market might play out in six months or a year when many, perhaps even most, industry observers were predicting the very strong possibility of an industry collapse.
---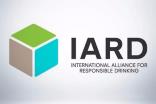 Corporate Social Responsibility activations around the world - The IARD Digest - October 2020 29 Oct 20
Once a month, the drinks industry-funded International Alliance for Responsible Drinking, which covers alcohol policies worldwide, reviews some of the alcohol industry's recent CSR activities. Here's a look at what's been going on in recent weeks.
---
Why copying gin's template for growth risks doing rum a grave disservice - comment 27 Oct 20
Cross-pollination among spirits categories offers scope for innovation-led growth for brand owners. Indeed, this is a well-trodden path with many success stories. However, category commentator Richard Woodard believes rum brands must be way more selective in who they choose to ape if they're ever going to get rum to recognise its long-expected potential.
---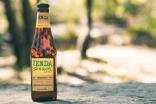 Indonesia the wildcard for Coca-Cola European Partners in Coca-Cola Amatil acquisition - comment 26 Oct 20
Over the weekend, Coca-Cola European Partners offered a textbook example of how to turn a crisis to one's advantage. As markets reel from the coronavirus and Coca-Cola soft drinks sales stumble, the European bottler revealed a bid for all of Coca-Cola Amatil's shares - including the 30% owned by The Coca-Cola Co.
---
Are beverage firms paying enough attention to deforestation? - sustainability spotlight 22 Oct 20
A new initiative to address deforestation was launched last month by the Consumer Goods Forum involving 17 major manufacturers and retailers - but no drinks companies. Ben Cooper explores whether the beverage sector needs to do more in the area of deforestation.
---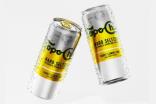 Will Q3 bring an end to 2020's hangover, are the softs going hard and would Stock Spirits fancy a beer? - The just-drinks Analyst 20 Oct 20
The timing of Ian Shackleton's latest consideration of the drinks industry couldn't be better. With the latest results season breaking all around us, who better to survey the situation than just-drinks' in-house analyst?
---
Current hot issue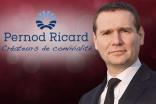 Pernod Ricard Performance Trends 2016-2020 - results data
In early-September, Pernod Ricard reported a 9.5% fall in sales from the 12 months to the end of June 2020. Here, just-drinks considers the group's performance in fiscal-2020 and over the preceding four years.
Latest columns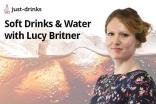 Comment - Soft Drinks & Water - A Bit of Britner
Category commentator Lucy Britner casts her eye over the soft drinks & water categories.
---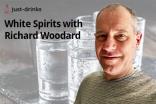 Comment - Spirits (White) - A Word with Woodard
Resident columnist and spirits know-it-all Richard Woodard provides his monthly take on the latest in the global white spirits industry.
---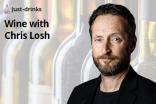 Comment - Wine - The Losh Cause
Chris Losh looks at the latest issues affecting the global wine industry.
---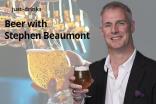 Comment - Beer - Beaumont's Brews
Award-winning writer and author Stephen Beaumont gives us his monthly thoughts on what is keeping the global beer industry busy.
---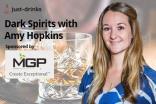 Comment - Spirits (Dark) - On the Rocks, with Amy Hopkins
Spirits commentator Amy Hopkins keeps a check on the dark spirits category, featuring, whisky/whiskey, Cognac, brandy, aged rum et al.
---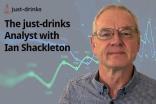 The just-drinks Analyst
With over 25 years of experience as a beverages analyst, Ian Shackleton provides a monthly view of the drinks industry from an investor's perspective
---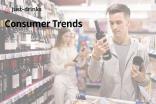 Consumer Trends
Each month, just-drinks takes a look at the emerging trends that could be of use to drinks companies and their brands.
---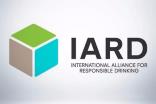 The International Alliance for Responsible Drinking - Digest
Every month, The International Alliance for Responsible Drinking presents a round-up of responsible consumption developments from around the world.
---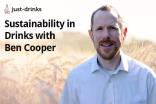 Sustainability in Drinks
Every month, Ben Cooper casts his eye over sustainability efforts in the global drinks industry.
---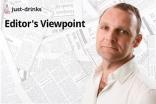 Editor's Viewpoint
The just-drinks leader, written by the just-drinks leader.
---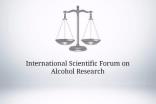 Critiques from the International Scientific Forum on Alcohol Research
The International Scientific Forum on Alcohol Research hosts forums that look at research conducted around the world on the relationship between alcohol consumption and health.
---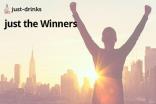 just the Winners
just-drinks brings you the winners of the main awards in the global drinks industry.
---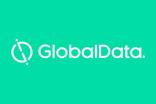 New Product Development in the Global Drinks Industry
Every month, Tom Vierhile from consumer intelligence provider GlobalData considers the latest NPD activity in the drinks industry.
---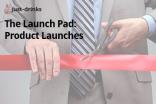 The Launch Pad - Product Launches
Here's where we bring together all of the product launches covered on just-drinks.
---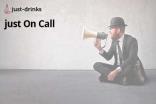 just On Call
We report back from drinks companies' conference calls post-results announcement.
---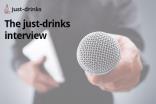 The just-drinks Interview
Every month, just-drinks gives a drinks executive a grilling.
---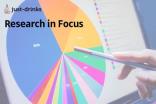 Research in Focus
A look at the latest research, available in the just-drinks store.
---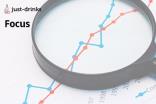 Focus
A deeper consideration of the issues making the headlines on just-drinks.
---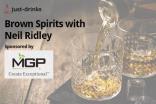 Comment - Spirits (Brown) - Last Orders with Neil Ridley
Brown spirits aficionado Neil Ridley casts his eye over the latest goings-on in whisk(e)y, Cognac, dark rum et al.