Beverage industry news, insights, analysis and comment
Comprehensive coverage of the beverage industry's latest, breaking news and insights brought to you by just-drinks's leading network of international journalists.
Latest insights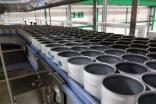 Why the future for wine in cans has arrived - comment 2 Mar 21
Not one to normally get excited, Chris Losh has surprised even himself with the level of enthusiasm he is (finally) mustering for a development in the wine industry. Credit must go, then, to his 'can-do' mentality. >
---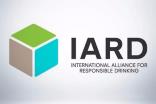 Corporate Social Responsibility activations around the world - The IARD Digest - February 2021 2 Mar 21
Once a month, the drinks industry-funded International Alliance for Responsible Drinking, which covers alcohol policies worldwide, reviews some of the alcohol industry's recent CSR and environmental activities. Here, a little later than planned, is a look at what's been going on in recent weeks. >
---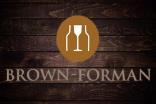 Brown-Forman in fiscal-2021 - results preview 2 Mar 21
On Wednesday, Brown-Forman will announce the latest set of results from its fiscal-2021. The third-quarter numbers, covering the three months to the end of January, will follow a first half in which group sales rose by 4% to US$1.74bn. Here's a look at the news that is likely to have shaped Brown-Forman's performance in its Q3 reporting period. >
---
Who were the top spirits influencers on Twitter in Q4 2020? - analysis 1 Mar 21
Based on research from GlobalData's 'Influencer' platform, here's a countdown of the ten most influential Twitter users in spirits during the three months to the end of December last year. >
---
Why mixing kombucha with alcohol is a recipe for success - if it's done right - analysis 1 Mar 21
Last month, non-alcoholic kombucha producer Bucha of Byron launched a cross-category innovation in its home market – one that could prove a winner in both categories. >
---
Why imported beer matters less now than ever - comment 25 Feb 21
Think imported: Think expensive. For years, the brewing industry has tapped into consumers' preparedness to pay more for a brew made in romantic-sounding locations overseas. Times are changing, as category commentator Stephen Beaumont notes, and brewers are now more comfortable bringing production of their imported brands in-market. Will consumers let them? Well, yes; So long as they're straight with them. >
---
Current hot issue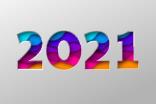 just-drinks' Previews for 2021
just-drinks looks ahead to the next 12 months. What does 2021 have in store for you?
Latest columns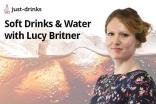 Comment - Soft Drinks & Water - A Bit of Britner
Category commentator Lucy Britner casts her eye over the soft drinks & water categories.
---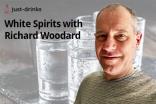 Comment - Spirits (White) - A Word with Woodard
Resident columnist and spirits know-it-all Richard Woodard provides his monthly take on the latest in the global white spirits industry.
---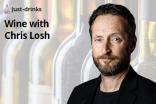 Comment - Wine - The Losh Cause
Chris Losh looks at the latest issues affecting the global wine industry.
---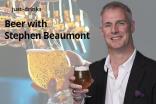 Comment - Beer - Beaumont's Brews
Award-winning writer and author Stephen Beaumont gives us his monthly thoughts on what is keeping the global beer industry busy.
---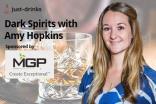 Comment - Spirits (Dark) - On the Rocks, with Amy Hopkins
Spirits commentator Amy Hopkins keeps a check on the dark spirits category, featuring, whisky/whiskey, Cognac, brandy, aged rum et al.
---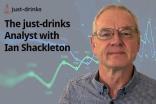 The just-drinks Analyst
With over 25 years of experience as a beverages analyst, Ian Shackleton provides a monthly view of the drinks industry from an investor's perspective
---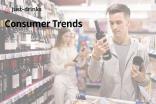 Consumer Trends
Each month, just-drinks takes a look at the emerging trends that could be of use to drinks companies and their brands.
---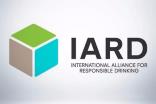 The International Alliance for Responsible Drinking - Digest
Every month, The International Alliance for Responsible Drinking presents a round-up of responsible consumption developments from around the world.
---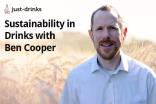 Sustainability in Drinks
Every month, Ben Cooper casts his eye over sustainability efforts in the global drinks industry.
---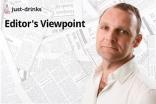 Editor's Viewpoint
The just-drinks leader, written by the just-drinks leader.
---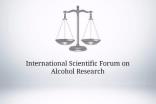 Critiques from the International Scientific Forum on Alcohol Research
The International Scientific Forum on Alcohol Research hosts forums that look at research conducted around the world on the relationship between alcohol consumption and health.
---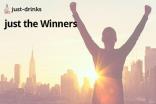 just the Winners
just-drinks brings you the winners of the main awards in the global drinks industry.
---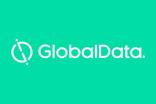 New Product Development in the Global Drinks Industry
Every month, Tom Vierhile from consumer intelligence provider GlobalData considers the latest NPD activity in the drinks industry.
---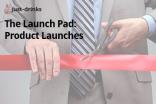 The Launch Pad - Product Launches
Here's where we bring together all of the product launches covered on just-drinks.
---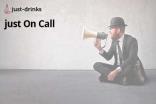 just On Call
We report back from drinks companies' conference calls post-results announcement.
---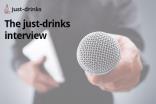 The just-drinks Interview
Every month, just-drinks gives a drinks executive a grilling.
---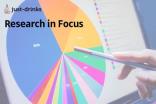 Research in Focus
A look at the latest research, available in the just-drinks store.
---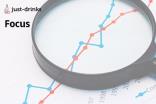 Focus
A deeper consideration of the issues making the headlines on just-drinks.
---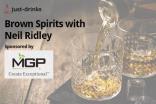 Comment - Spirits (Brown) - Last Orders with Neil Ridley
Brown spirits aficionado Neil Ridley casts his eye over the latest goings-on in whisk(e)y, Cognac, dark rum et al.