With the end of the year looming, we take a look back at 2020. Here are the ten most-read articles written by our soft drinks experts, led by category commentator Lucy Britner, over the last 12 months.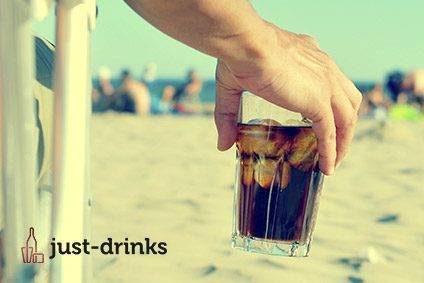 10. Forget the Cola Wars, here comes Coca-Cola and PepsiCo's Coffee Clash
About two years ago, on holiday in Sicily, deputy editor Andy Morton fell deeply in love with coffee. He'd never really drunk it before, but since that first tentative iced coffee on a terrace in Palermo, he hasn't stopped. Today, his kitchen boasts a cafetière, an espresso machine, even a grinder - the hallmark paraphernalia of the coffee addict. The Coca-Cola Co went through a similar Damascene conversion to caffeine earlier this year.
9. Functional drinks flex their muscles as 'ultra-performance' takes hold
In March, Lucy took a closer look at the changing nature of functional drinks as big soda moved further into the performance space.
8. BedBevs and beyond - PepsiCo's sleep-aid launch marks a sea-change in soft drinks
In the late 1800s, cola drink producers started out on a path to global success selling patented medicinal beverages. In September, the soft drinks wheel turned full circle as PepsiCo launched Driftwell, a functional beverage that claims to offer a "end-of-day relaxation" with no groggy side-effects.
7. Why bottled water should tap into more drinking occasions
In October, Lucy Britner turned her attention to bottled water - and spied some burgeoning growth opportunities.
6. Soft drinks fight to stay relevant in COVID-19 world
From Corporate Social Responsibility to e-sports, soft drinks brand owners are moving their marketing budgets to reach changing consumer priorities that have been emphasised by the coronavirus pandemic. How successful will they be?
5. PepsiCo's Rockstar buy takes energy drinks fight global
The Wall Street Journal got early wind in March of PepsiCo's swoop for Rockstar Energy Beverages, publishing an unconfirmed report on the deal hours before PepsiCo released an official statement. In hindsight, however, the signs that PepsiCo was set for a major play in the energy category were all there.
4. How COVID has changed consumers' demands and soft drinks is adapting its innovation
From range rationalisation to investment in larger formats and work around direct-to-consumer, the pandemic has shifted the innovation focus for soft drinks companies.
3. Why COVID-19 is making soft drinks walk an advertising tightrope
Consumers' growing concerns about their health are not only well documented, but they're also a natural reaction to a global health crisis. But, several soft drinks and supplements companies have been getting their messages wrong.
2. The Coca-Cola Co's job cuts will usher in industry-wide post-COVID reviews
In soft drinks, the adage has long been that The Coca-Cola Co leads where others follow. This holds true in so many areas, it can only be because the owner of Coke, Fanta and Sprite so often gets it right. When lockdowns clicked into place around the world, Coca-Cola put the brakes on its brand marketing, signalling an advertising moratorium across the entire industry. When the Black Lives Matter protests reached their peak, Coca-Cola's corporate messaging was the example others imitated. So, too, with August's news that Coca-Cola would cut staff across its global markets.
1. Why COVID-19 has restored plastic's popularity in soft drinks
Before COVID-19 changed everything, 'plastic' was little more than a dirty word that was only getting dirtier. Now, however, the packaging material could provide a neat solution to consumer unease over cleanliness.
Click here for all of just-drinks' reviews of 2020
---