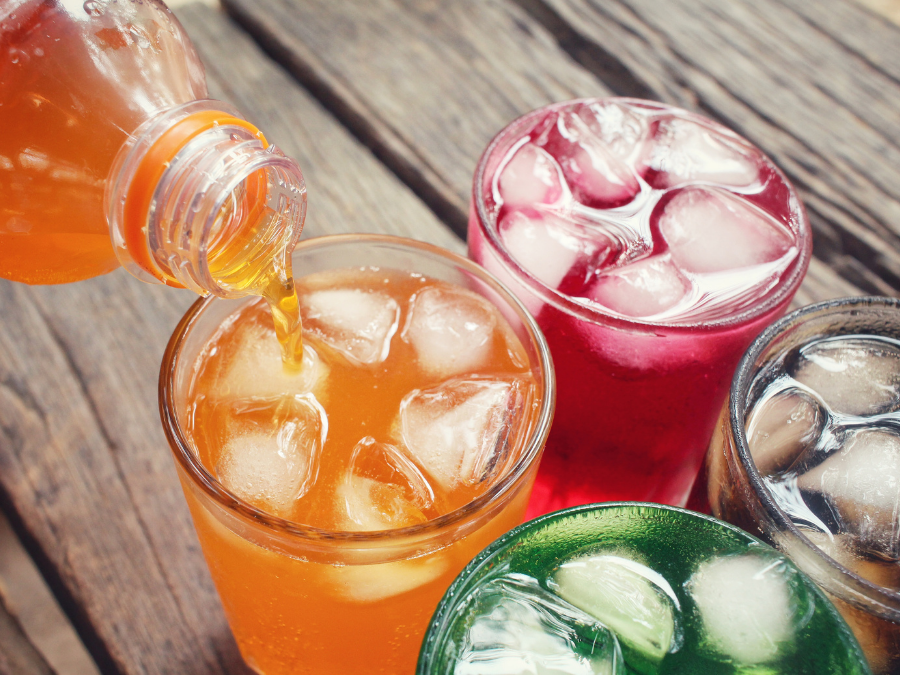 The beverages industry is being influenced by consumer demand for functional and better-for you options, more convenient on-the-go alternatives and organic ingredients, according to recently-published data.
The analysis, published in GlobalData's Innovation Update Q2 2022: Beverages digest, reveals consumers are increasingly choosing healthier lifestyles and, consequently, are more aware of the ingredients they consume. Organic ingredients were also found to be a key driver of purchasing decisions, with more consumers also stating their preference for beverages free from artificial ingredients and flavours.
The report also investigated what claims were most used across the beverage industry to market products. Those at the top of the list were 'low in calories', 'no sugar' and 'vegan', further highlighting the importance of the emerging health-and-wellness trend on NPD in the beverage industry.
Beyond health and wellness, convenience was also identified as a rising trend across beverage categories. Ready-to-drink cocktails scored favourably among consumers due to the high level of preparation required to make drinks from scratch.
In this feature, Just Drinks takes a closer look at the top themes driving innovation in some of the major beverage industry categories.
Juice, juice drinks and smoothies
Seventy-one per cent of global consumers consider organic ingredients a feature that is "essential and nice to have" and that they actively look for when making a purchase, according to GlobalData's 2022 Q1 Global Consumer Survey. The Covid-19 pandemic has increased consumer concern about physical health and brands are releasing drinks with higher vegetable, fruit and health benefits per serving as a result.
Beyond this, functional beverages are also proving popular, with 39% of global consumers saying they consider fortification with vitamins and minerals to be a key driver of purchasing decisions. Companies such as Dole have sought to tap into this trend, releasing a pineapple and mango juice with added turmeric – 60% of global consumers report the ingredient has a positive impact on their health.
Carbonates
The health-and-wellness trend is also driving innovation in the CSD category, with 44% of global consumers saying low sugar is "a factor that is nice to have" when making purchasing decisions. As a result, many new launches in the category – including Dash Water's new mango-infused sparkling water variant – place a high amount of emphasis on their zero sugar credentials.
Beyond low sugar, other functional ingredients such as CBD are also in demand. Twenty one per cent of millennials stated CBD has a positive impact on their health, and many beverage brand owners like Molson Coors Beverage Co.'s Truss USA unit are expanding the presence of CBD carbonates in their portfolio as a result.
In an increasingly crowded and competitive market, CSD brand owners are turning to unusual or unexpected ingredients to stand out. Earlier this year, The Coca-Cola Co. announced a 'space' flavoured Starlight expression, and the group has signalled its intent to release further limited-edition flavours in the coming year.
Sports and energy drinks
As the energy drinks category continues to soar, beverage brand owners are experimenting with novel expressions containing uncommon flavours and ingredients. With 67% of global consumers paying either a high or very high amount of attention to the ingredients in the food and drink they consume, brands are also increasingly utilising ginseng extract, guarana goji berry and other 'natural' ingredients to reduce consumer fatigue. Exotic flavours and blends of different flavour combinations are also becoming more prominent in the sports drinks market.
Consumers are also becoming more interested in ethical consumption and demanding products that align well with their values. GlobalData's 2021 Q3 Consumer Survey revealed nearly 60% of global consumers were more likely to purchase a product if it agreed with their personal beliefs and values. From this perspective, the debut of Energy One in the UK makes sense. The drinks brand makes a donation from every can sold to the Racing Heroes programme, an initiative aimed at building the confidence of wounded and disabled veterans through participation in motorsports.
Ready-to-drink tea and coffee
In line with broader health-and-wellness trends, demand for products with fewer artificial ingredients is on the rise, with 42% of consumers saying the absence of non-natural components is a key driver in their purchasing decisions. Brands seeking to capitalise on this trend include those operating in the RTD tea-and-kombucha space. The drink has increased in popularity in recent years, and 32% of consumers now believing the fermented tea has a positive impact on their health. Earlier this year, Beam Suntory bought into US RTD start-up Flying Embers, a hard kombucha brand made from organic black tea, ginseng, turmeric and plant-based botanicals.
Brands in ready-to-drink tea and coffee drinks are also tapping into the sustainability and ethics trend to sell more plant-based RTD beverages. Nearly half (48%) of UK consumers surveyed indicated a preference for dairy alternatives derived from oats, making NPD such as Asda's new Mocha flavour oat drink a popular proposition.  
Beer and cider
Over one in five (21%) of global consumers now state that they prefer sweet flavours in alcoholic drinks. This preference is particularly prominent among younger consumers, with older cohorts such as boomers (14%) and the silent generation (8%) showing less appeal towards sweet flavours. Beer and cider products – traditionally with a more bitter flavour profile – have had to adapt as a result. Many new launches in beer, such as Camden Town Brewery's Vanilla Lager, seek to play on the consumer's increasingly sweet tooth. This launch also plays into consumer demand for more unusual and novel flavour combinations, with the drink containing lactose, vanilla essence and American hops.
According to the GlobalData 2021 Q4 Global Consumer Survey, 49% of consumers said they consume beer and cider while relaxing at home, showing the growing importance of e-commerce as a channel for brands in the category. Earlier this year, the MD of Heineken's Beerwulf unit told Just Drinks the Covid-19 pandemic had fundamentally changed consumer attitudes toward buying beer online. "The ease and convenience of buying online is here to stay," she said.
Spirits
The rise of ready-to-drink cocktails has been one of the biggest trends across all beverage categories in recent years, with consumers seeking the unusual and exciting flavours of cocktails, blended with the convenience of out-of-home consumption. The trend isn't just limited to on-the-go, however, with many brand owners including De Kuper Royal Distillers, launching pre-mix RTDs in glass format for home consumption.
Outside (and inside) of RTDs, broader health and wellness trends continue to infiltrate the category, with consumers increasingly seeking low-calorie and low-alcohol versions of their favourite spirits. With 56% of global consumers stating the health-and-wellbeing credentials of a product influences their consumption choices (according to GlobalData's 2022 Q1 Global Consumer Survey), it's no surprise to see new product launches such as Pernod Ricard's 20%-abv Beefeater Light and Ballantine's Light expressions. The launches were a response to "the rise in consumers wanting to cut down their alcohol consumption and drink more mindfully", according to the company.