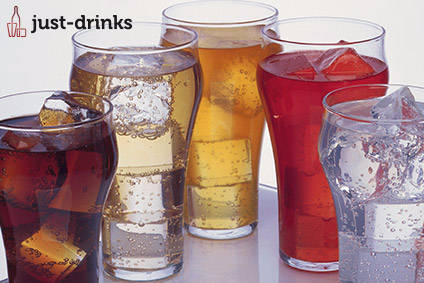 With 2016 drawing to a close, just-drinks looks back at the stories that have made the headlines across the global drinks industry. Here, news & insights editor Andy Morton picks out the highs and lows for the soft drinks category.
In a year of big news, soft drinks kept its biggest till last. Not that James Quincey's appointment as the next CEO of The Coca-Cola Co came as a surprise. Far from it – he has been mooted as Muhtar Kent's replacement since being made COO in August last year.
However, that Kent is stepping down in May – when there still appears much for him to accomplish at Coca-Cola – has definitely raised eyebrows. After all, his opposite number at PepsiCo, Indra Nooyi, celebrated a decade at the helm this year and looks set to continue for some time yet, run-ins with angry Donald Trump supporters notwithstanding.
But, does Kent's shift upstairs – he will continue as chairman – signal a watershed moment for Coca-Cola? With a man of his experience concentrating his time in the boardroom, the company may now be able to focus even more on the kind of bolt-on acquisitions that some investors say it needs, to continue its move from a firm reliant on its core CSD brands to one that competes in a wide range of categories, including fast-growing segments such as energy drinks and functional RTD teas.
Will Kent be able to fend off the advances of private-equity group 3G, owners of Anheuser-Busch InBev, which is rumoured to be agitating for a takeover? More to the point, will he want to?
How well do you
really

know your competitors?

Access the most comprehensive Company Profiles on the market, powered by GlobalData. Save hours of research. Gain competitive edge.
Company Profile – free sample
Thank you!
Your download email will arrive shortly
Not ready to buy yet? Download a free sample
We are confident about the unique quality of our Company Profiles. However, we want you to make the most beneficial decision for your business, so we offer a free sample that you can download by submitting the below form
By GlobalData
Coca-Cola's long transition
Coca-Cola can look back at 2016 with some sense of achievement. Considering that Kent called 2015 a "transitional" year, as the company staggered through one of its worst patches in a while, this year has seen Coca-Cola emerge in far better shape. The refranchising efforts – a massive project that this year took on a global dimension – is on track to be mostly completed by the time Kent passes the baton to Quincey. The share price hit an all-time high in April (although it has since dropped back a shade).
The group has made some interesting acquisitions this year, as it seeks that broader portfolio. Chief among them was the US$575m purchase of Unilever's AdeS soy-based beverage business at the start of June. Made in partnership with its Mexican bottler, Coca-Cola FEMSA, the transaction propels Coca-Cola into the soy category for the first time. And, even though it is small-scale by Coca-Cola's standards (AdeS had reported volumes of just 320m litres last year) it could be the start of a lucrative sideline to the company's well-established dairy brands.
While Coca-Cola's soy chapter is just beginning, another venture came to an abrupt halt this year. In June, Coca-Cola partner Keurig Green Mountain announced it was withdrawing the Keurig Kold home carbonation system, less than a year after it was launched. It was a disappointing end to the platform that Coca-Cola first invested in back in 2014 as it sought to stem soda declines in the US.
The hope had been that the Kold would reignite consumer interest in the CSD category but, ultimately, the verdict from the public was that the Kold was too big, too slow and, most of all, too expensive. With beverage blogs pointing out that for the equivalent cost of the machine – retailing at US$370 – consumers could buy 888 cans of Coca-Cola, the machine sunk in a marketplace where rival SodaStream was selling its own home-carbonation systems for under $100.
The fallout from the Kold's failure was harsh and swift. Coca-Cola ran for the hills and KGM, which also produces the Keruig coffee maker range, was sold to a private-equity group. Meanwhile, KGM's CEO, who used to work for Coca-Cola and was believed to be behind the tie-up between the two companies, was unceremoniously dumped.
In the end, it was a salutary lesson for the beverage industry. Before you invest heavily, it's a good idea to make sure the machine, and the market, is ready.
Coca-Cola Life
There is a lesson, also, within the slow fade out of Coca-Cola's other big-money bet of the last few years, Coca-Cola Life. As yet, however, the industry seems unsure of what that lesson is. Is it that consumers, as the CEO for Sparkling Ice owner Talking Rain told just-drinks this year, don't want a mid-calorie soda? Is it that a CSD made with a sugar/stevia blend is as yet too confusing a concept? Or, is it simply that putting the brand name Coca-Cola on a green can was a bad idea from the start?
The answer is probably a combination of all of the above, plus a few more. Whatever the reasons, 2016 will likely be remembered as the beginning of the end for a soda that was first introduced back in 2013. At the start of the year, Coke Life was given equal billing to regular Coke, Coke Zero and Diet Coke in a new global marketing push that for the first time brought the whole Coke portfolio into one campaign.
However, by September Coca-Cola was admitting to just-drinks that it considered Coke Life now as more of a "niche" product. In Europe, the soda was being downgraded and would only be pushed out to retail in a smaller selection of pack sizes. As the CSD's initial marketing phase draws to a close, we can expect to see even fewer green labels in supermarket aisles.
PepsiCo, and creeping sugar taxes
It was a much quieter year for Coca-Cola rival PepsiCo, which opened 2016 by hailing the previous 12 months as the best ever for its North America Beverages unit. (The head of NAB, Al Carey, emerged this year as a front-runner to take over from Indra Nooyi.) Indeed, outside of speculation about Nooyi's succession, the most interesting piece of news from inside PepsiCo was its turnaround on using aspartame in Diet Pepsi.
Elsewhere, however, health fears over sugar were buffeting PepsiCo – and the other soft drinks makers – as governments and legislators around the world slowly cranked up punitive soft drinks taxes.
Philadelphia became the first large US city to approve the measure while, in the UK, authorities bowed to pressure from health groups and unveiled plans for a sugar tax on beverages that is expected to come into effect in 2018.
The creeping legislation has forced producers to rethink formulations. In the UK, companies are already pushing out new recipes for established brands that would see them dip under the bar of the forthcoming sugar tax, while analysts believe that moves towards smaller pack sizes will continue.
It looks as if the industry is slowly turning its ship around to tackle head-on concerns over rising levels of obesity-related illnesses, at least in developed markets. In India, however, fears are that the Government's recent announcement that CSDs are to be classified as luxury items – thus raising the tax levy on them – could have a disastrous effect on sales in the country.
The non-alcoholic opportunity
While threats to soft drinks abound, there are also opportunities. The alcohol industry is currently concerned over falling levels of consumption, especially among younger drinkers in developed markets. This offers the hope for potential new recruits to soft drinks, as people look for more sobering options on nights out, particularly when alcohol intake must be curbed or avoided (even if only to avoid social media shame the next day).
Amidst the rise of non-alcoholic beer, and even of non-alcoholic spirits, producers are sharpening up their on-premise-friendly products and venturing further into the world of adult soft drinks. In the UK, Britvic launched Wisehead Productions, a new venture that unveiled a range of tonics and mixers as well as Thomas & Evans No. 1, a "zero-proof" drink that blends 20 ingredients including citrus peel and green fruits.
In return, however, brewers are expanding their non-alcoholic offerings – the biggest launch this year was Anheuser-Busch InBev's non-alcoholic Budweiser – leading some to fear that 'Big Beer' may encroach on traditional soft drinks turf. In 2017, the battle will increasingly move out of the supermarket and into the bar.
Beyond the boardrooms of PepsiCo and Coca-Cola, the biggest corporate story in soft drinks this year was Dr Pepper Snapple Group's purchase of antioxidant drinks firm Bai Brands. The US$1.7bn deal saw DPSG raise its stake in Bai from an unspecified minority one to complete control. The November announcement followed reports that Bai had been considering a sale, and subsequent speculation that DPSG was in talks to buy the company.
It was a major coup for the Dr Pepper owner, not least because it had previously seen some of its so-called "allied" brands – of which Bai was one – snapped up from under its nose by other companies. Brands such as Rockstar, Vitaminwater and Fuze had all at one point been in partnership with DPSG before drifting off to deeper pockets.
Bai is now firmly in DPSG's portfolio, and the company will be hoping its acquisition will further aid steady progress after a financial year in which the company regained its poise.
The year ahead
So what will 2017 bring? One definite for the list (or for 2018 at least) is that Coca-Cola will offload its stake in new bottler Coca-Cola Beverages Africa after buying it from SABMiller in the wake of the brewer's sale to AB InBev.
Manoeuvrings ahead of the UK's soft drinks tax introduction will continue, as will industry efforts to head off other such punitive levies. Meanwhile, companies will herald the next big ingredient trend as the saviour of the soft drinks industry – as they do every year. This year, kombucha was flavour of the 12 months as PepsiCo secured its acquisition of US probiotic and kombucha drinks producer KeVita, while producers got more serious with protein-packed offerings.
We can expect more from the latter next year, then, as the fitness category heads into the mainstream.