Global non-alcoholic beverage sales are to jump by almost one third over the next five years as consumers move away beer, wine and spirits, a new study has claimed.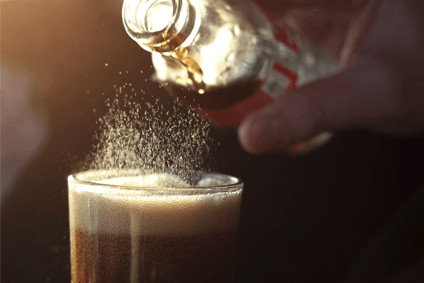 Health concerns over alcohol will help boost sales of soft drinks, fruit juices and other non-alcoholic products from US$1.545bn last year to $2.02bn by 2021, the report, released yesterday by Research and Markets, said. Leading manufacturers are concentrating on new product launches to match the changing consumer preferences, the report added.
"The global non-alcoholic beverage industry has some good opportunities in the market, such as innovative drink products with low or zero artificial sweeteners, and penetration in the developing market and different demography," the Global Non-Alcoholic Beverage Market - Growth, Trends and Forecasts report said.
A number of soft drinks companies are attempting to take advantage of declining alcohol consumption trends in mature markets including the US and the UK.
In June, Britvic launched new zero proof drink called Thomas & Evans No. 1, named after two historic supporters of the temperance movement. The brand was created by Britvic's WiseHead Productions, a new unit established to develop premium adult soft drinks.
Last year, Coca-Cola Enterprises extended its low-calorie, sparkling Finley soft drink range across Europe. Developed for the "more mature palate", a range of new flavours was introduced.
Meanwhile, Diageo has invested in Seedlip, a UK producer of distilled non-alcoholic spirits.
---