Premium Rum Since 1890
Flor de Caña rums are naturally aged for up to 30 years in premium bourbon barrels for an exceptionally smooth flavour.
Aged without sugar or artificial ingredients, they are also gluten-free and Kosher-certified.
Sustainably produced rum
From field to bottle, Flor de Caña rum is sustainably produced and the only spirit in the world to be both Carbon Neutral and Fair Trade certified.
The spirit is distilled with renewable energy and Flor de Caña has planted 50,000 trees annually since 2005. The rum is produced in compliance with more than 300 stringent environmental, labour and social standards.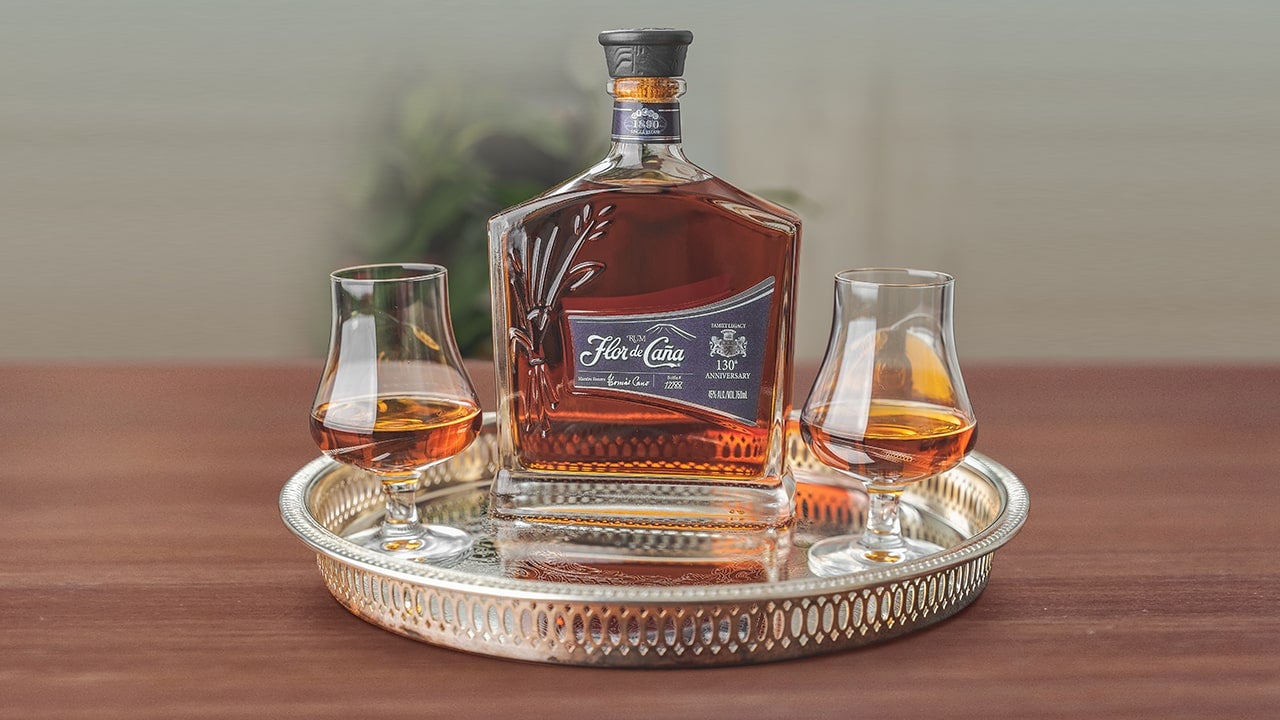 Flor de Caña 130th Anniversary Rum.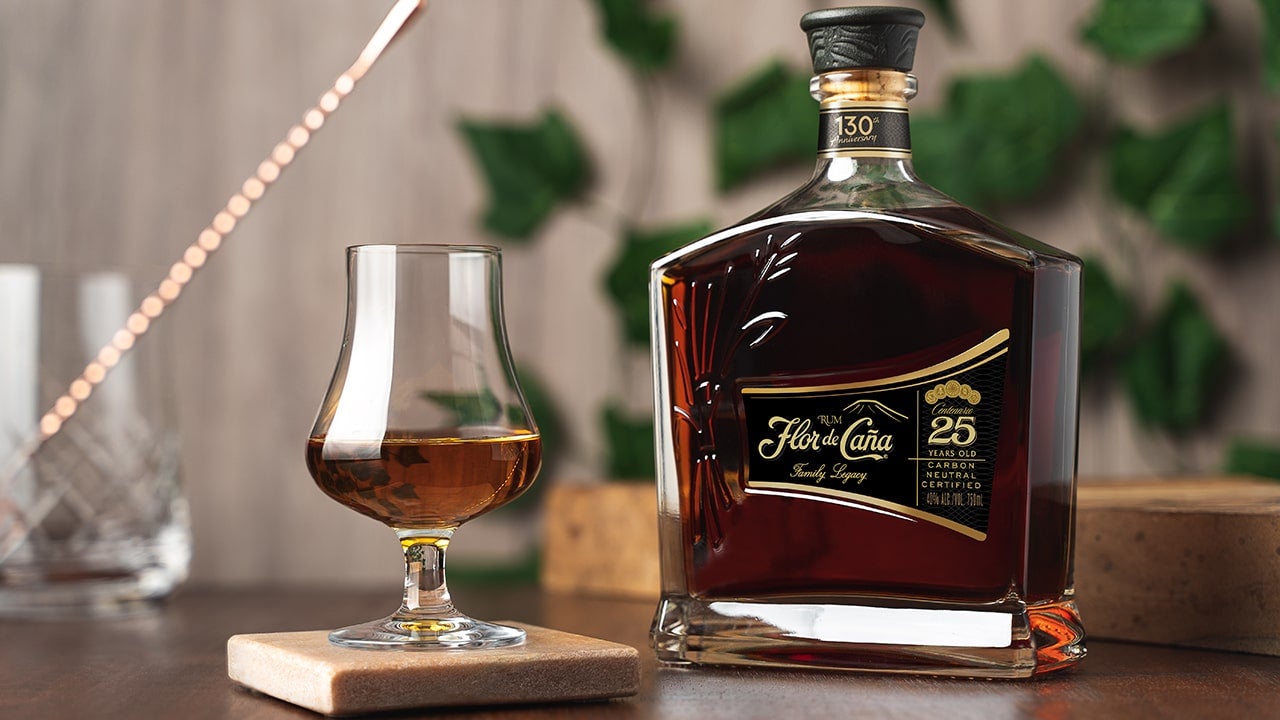 Flor de Caña 25 Year Rum.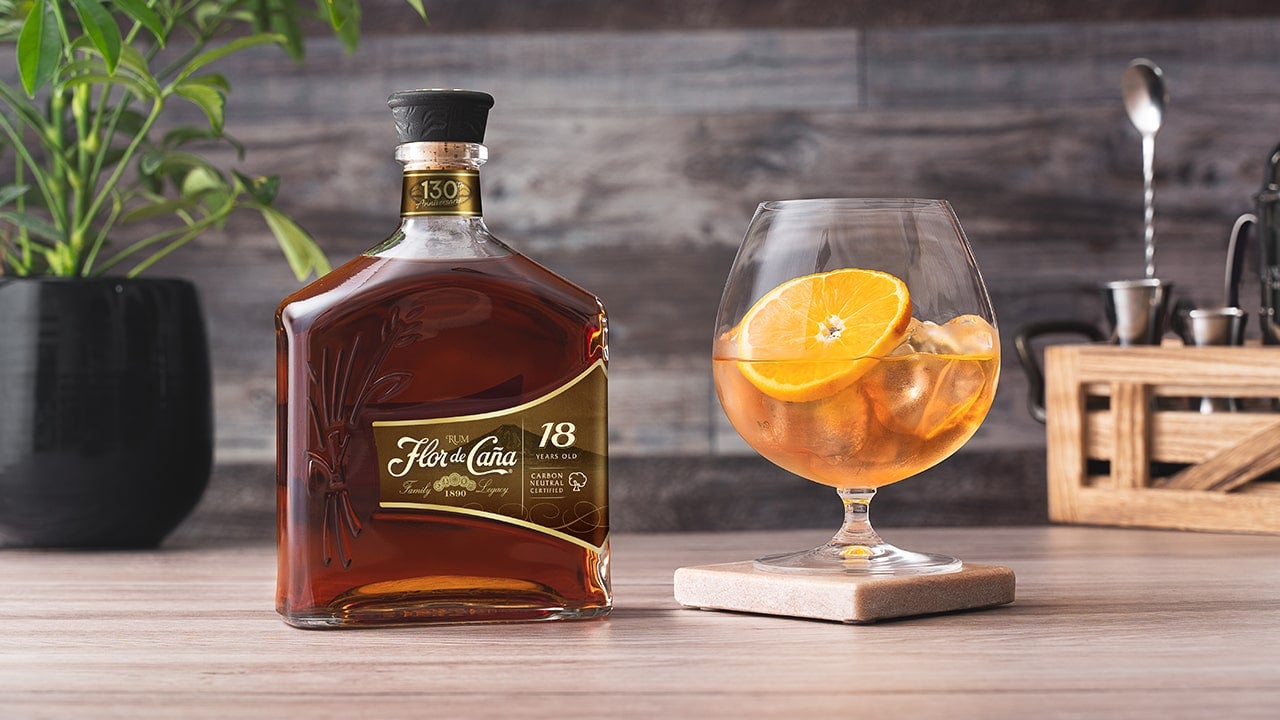 Flor de Caña 18 Year Rum.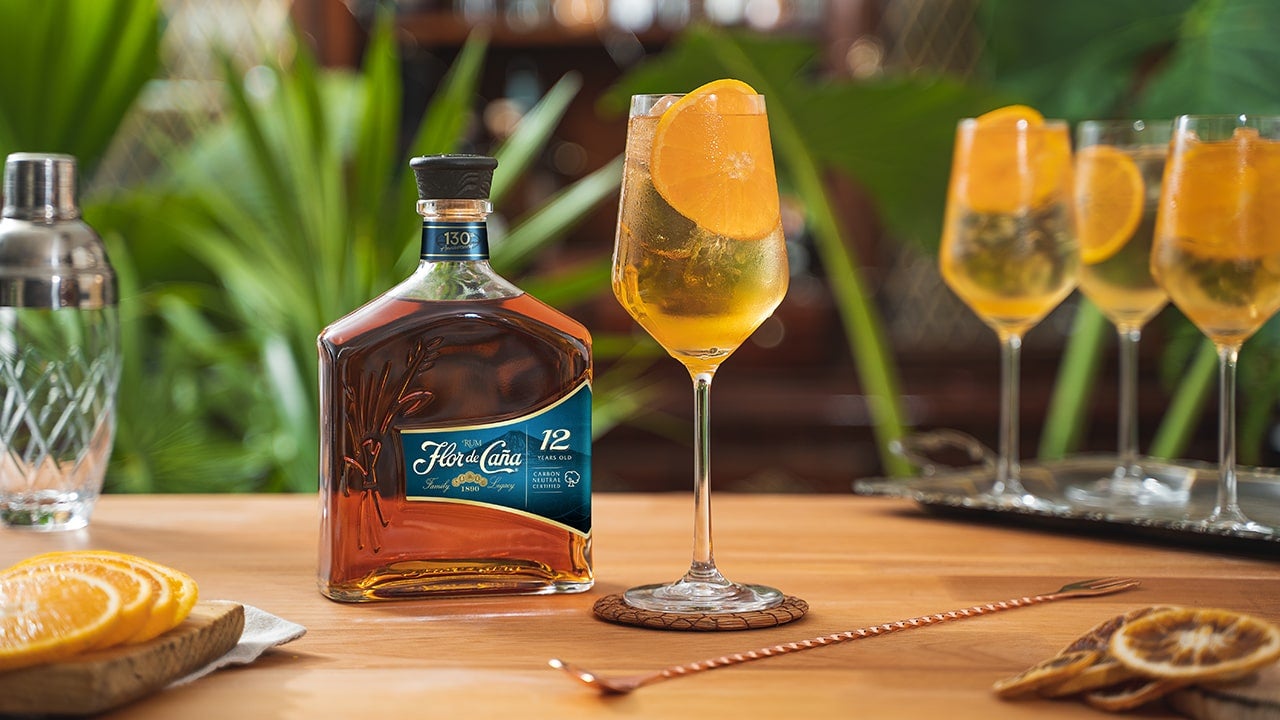 Flor de Caña 12 Year Rum.
High-quality credentials
Flor de Caña has received more than 200 international accolades, making it one of the most awarded rums worldwide. One of the highest distinctions received by the brand was being named 'Global Rum Producer of the Year' by the International Wine and Spirit Competition in London in 2017.
About Flor de Caña
This story began in 1875 when Alfredo Francisco Pellas Canessa, a young adventurer from Genoa, Italy, risked everything by leaving behind his family and the comforts of the old continent to travel to the exotic country of Nicaragua.
He initially invested in a shorter and safer steamboat route through Nicaragua to transport passengers and goods from the US East Coast to the West Coast during the height of the California Gold Rush. The route was a huge success, but when news broke about the construction of the Panama Canal and the US coast-to-coast railway, Canessa knew it was time to set out on a new adventure.
In 1890, he found the ideal setting for the Flor de Caña distillery at the base of the San Cristóbal volcano, the tallest and most active volcano in Nicaragua. The fertility of its surrounding lands, the enriched water and the extreme volcanic climate proved to be instrumental in forging the rum's unique and smooth flavour.
Through its 130-year history, the brand, the company and the family have lived through an aeroplane crash, a civil war, nationalisations, hyperinflation, fires, hurricanes, earthquakes and volcanic eruptions. Throughout all this, and against all odds, the company has also been able to remain a family business for five generations.