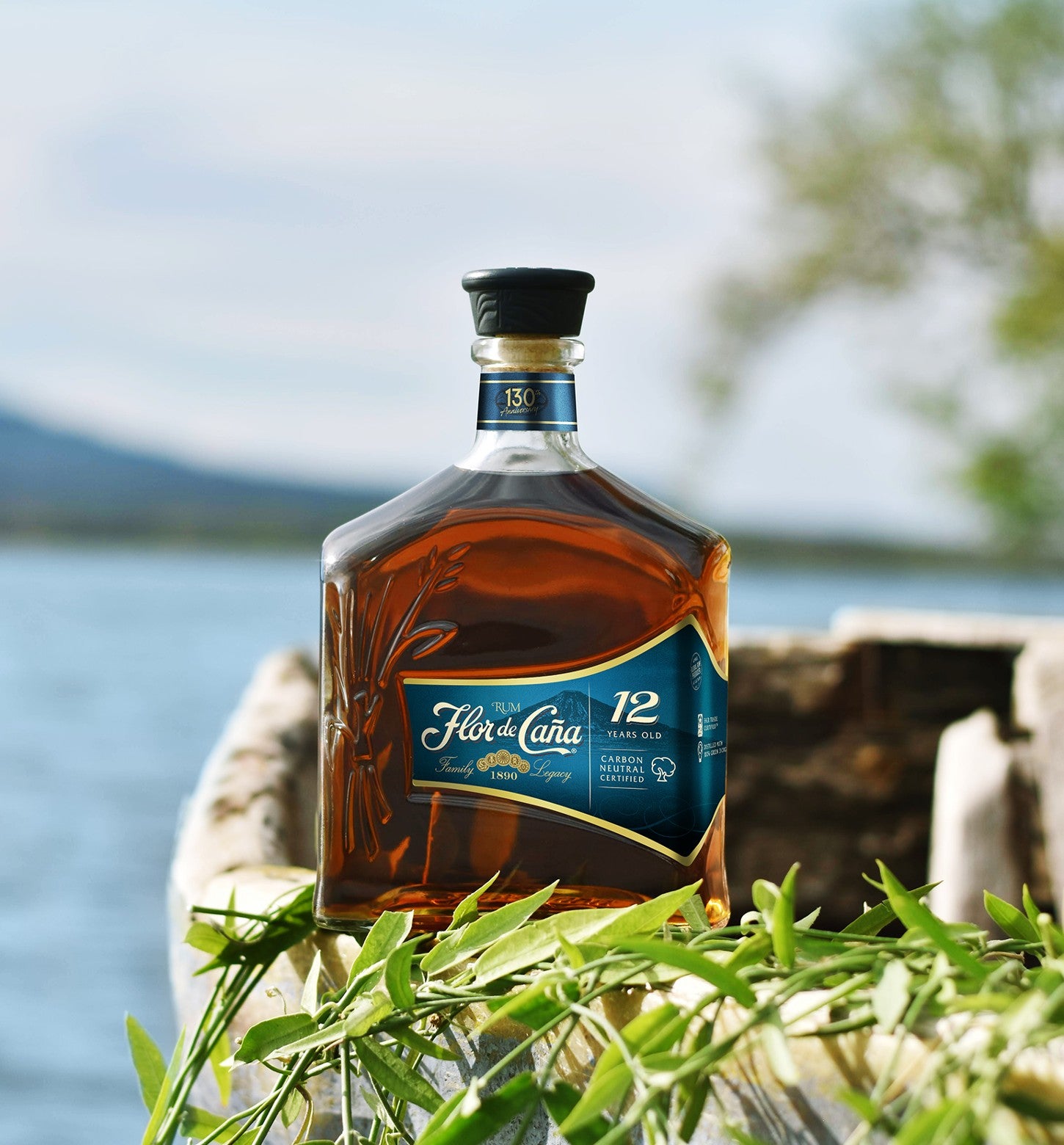 Flor de Caña, the world's first spirit to be both Carbon Neutral and Fair Trade-certified, was recently named 'Best Sustainable Rum Distillery' by The Ultimate Awards, a competition that seeks to recognise companies leading the industry in terms of sustainable practices and committed to a greener future.
Flor de Caña's carbon neutral certification by Carbon Trust (UK) means the company offsets all carbon emissions during the entire lifecycle of its products, from field to market. On the other hand, the fair trade certification by Fair Trade USA ensures consumers the rum is produced sustainably and ethically in compliance with over 300 rigorous labour, social and environmental standards.
Some of the brand's eco-friendly practices include capturing and recycling all CO₂ emissions during the fermentation process, distilling the rum with 100% renewable energy and planting one million trees since 2005.
Flor de Caña's commitment to sustainability goes beyond its eco-friendly production process, the brand aims to share and promote this value among consumers and trade. With this in mind, the brand launched the Sustainable Cocktail Challenge, a global initiative that promotes and awards sustainable mixology in eco-conscious venues in order to build a greener future together.
Flor de Caña is a family-owned, single-estate rum brand that dates back to 1890. Its rums are naturally aged in bourbon barrels for up to 30 years without sugar, artificial ingredients or additives of any kind. The quality and excellence of its premium aged rums have earned the brand numerous international awards, including 'Global Rum Producer of the Year' by the IWSC in London.
About Flor de Caña Rum
Flor de Caña is a sustainably crafted premium rum that's Carbon Neutral & Fair Trade-certified. From an 1890 family estate, it's distilled with 100% renewable energy and naturally aged at the base of an active volcano without sugar or artificial ingredients. The brand is recognized as a global leader in sustainability, receiving distinctions such as 'Green Distillery of the Year' (Caribbean), 'Ethical Award' (UK) and 'Green Award' (Hong Kong).