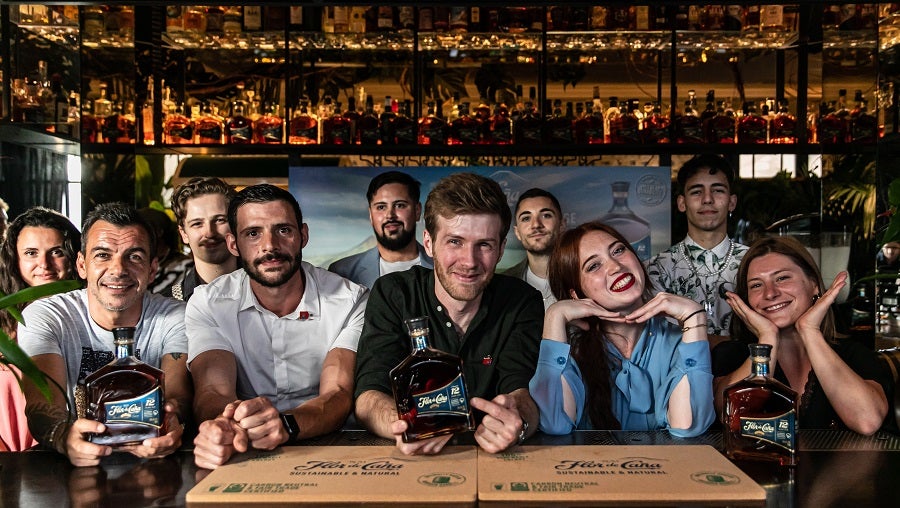 Sustainably crafted premium rum brand Flor de Caña has launched the 2023 Sustainable Cocktail Challenge, a global initiative that seeks to continue promoting and awarding sustainable mixology in eco-conscious bars in order to build a greener future together.
The initiative will challenge bars to create sustainable cocktails with Flor de Caña Rum, the world's only carbon-neutral and Fairtrade-certified spirit, using sustainable ingredients and techniques. In addition to being available on the menu for consumers to enjoy, these original cocktail creations will be participating in a competition that will award the world's best sustainable cocktail. The winning bars and bartenders from each country will qualify to participate in the Global Final of the Sustainable Cocktail Challenge, which will take place in exotic Nicaragua in 2024.
Flor de Caña will also work closely with bar managers and bartenders in an educational effort to highlight the importance and benefits of adopting sustainable practices in their everyday operations. Globally renowned mixologist Dan Nevsky, aka the Indie Bartender, has partnered with Flor de Caña to promote the Sustainable Cocktail Challenge globally.
"What sets this initiative apart from other cocktail competitions is that it teaches as much as it learns. Talking about sustainability practices is only the first step in a longer path to a better future", said Nevsky.
Mateo Ortiz, UK Brand Ambassador for Flor de Caña, said: "Last year we had some outstandingly creative entries from mixologists up and down the country, who truly showed how the UK is leading the way when it comes to cocktail innovation. We can't wait to see what this year has to offer, as we seek to show how exciting and beneficial driving sustainability can be for the on-trade and consumers alike."
Bartenders who wish to join this sustainable initiative may register today by visiting www.flordecanachallenge.com and following a few simple steps. The site includes detailed information on the competition criteria, guidelines and conditions.
Carlos Ferron, from La Cuadra Market Bar in Panama (representing Latin America), was crowned as the Global Champion of the previous edition of the Sustainable Cocktail Challenge after competing against Marco Pastanella from USA (representing North America), Tom Mchugh from Australia (representing Asia-Pacific) and Dimitris Kaitalidis from Greece (representing Europe).