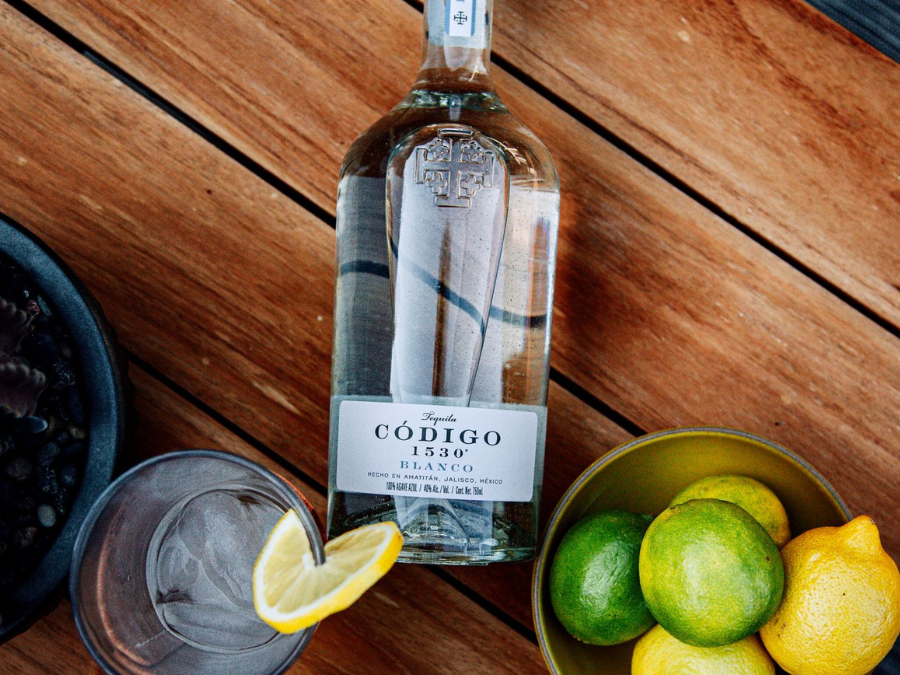 Campari has moved to make Bourbon "the second major leg" of its group portfolio, after announcing a US$420m deal to acquire a 70% interest in Kentucky's Wilderness Trail Distillery.
The deal values Wilderness Trail at $600m and gives the Aperol brand owner the option to purchase the outstanding 30% stake in the Bourbon maker in 2031.
Just Drinks thinks: This sizeable deal for a well-established brand with high-growth potential firmly nails Campari's colours to the Bourbon mast if they weren't already. The investment makes a great deal of sense, given US whiskey's market strength and the additional production capacity Wilderness Trail's Kentucky distillery will give Campari– not just in Bourbon, but other distilled spirits and RTDs.
As a relatively young brand, much of Wilderness Trail's sales to date have come from new-make but its branded product retails at a high-price point and is impressively profitable. The brand sits nicely within Campari's Bourbon portfolio, which now significantly over-indexes at an above-premium price point; a good place to be, given premiumisation trends. The group has also got flavoured whiskey covered, with its recent investment in Howler Head, and its existing Wild Turkey American Honey product.
Speaking to Just Drinks after the deal was announced, Campari CEO Bob Kunze-Concewitz also alluded to the improvements to the group's "innovation agenda" that Wilderness Trail and its founders could bring to the table. This kind of benefit might be harder to quantify on a material basis, however.
More on this topic: American whiskey at start of the runway not end, as tariff barrier comes down
Kroger and Albertsons have confirmed market speculation in a merger of the US grocery giants with combined sales of more than $200bn.
Under a "definitive agreement" approved by both boards of directors, Kroger will acquire all of Albertsons' shares for $34.10 each, implying a total enterprise value of $24.6bn.
Just Drinks thinks: Quite apart from the sheer scale of this mega-merger and the eye-watering sums of money involved, this deal caught the eye of Just Drinks due to the potential impact it could have on beverage companies operating in the US.
According to Just Drinks and Just Food columnist Victor Martino, a principal concern about the deal comes from the fact it offers consumer packaged goods brands fewer options when it comes to item distribution, promotion and strategy. "A combined Kroger and Albertsons might result in higher slotting fees for early-stage and emerging brands, which are the innovation engines in the CPG industry," Martino writes.
Broadly, however, he argues combining Kroger and Albertsons into a single mega-retailer will have little effect on CPG brands and could even provide some benefits when it comes to promotional planning and to being an alternative in the e-commerce channel to Amazon.
More on this topic: Why suppliers need not fear the Kroger-Albertsons deal
French wine-and-spirits major Pernod Ricard has moved to bolster its presence in Tequila, taking a majority stake in the Código 1530 brand.
The deal strengthens the Absolut brand owner's position in the fast-growing agave segment. Financial terms were not disclosed.
Just Drinks thinks: After months of "will they, won't they" speculation, Pernod Ricard finally made a bigger play in Tequila last month, despite having previously insisted it didn't need the spirit to beat the market in the US. That view – in this reporter's opinion, at least – was always optimistic, given the speed and scope at which agave has conquered America, and how much Pernod under-indexes in the category.
Código 1530 fits the bill, as far as an expansion in the US is concerned, with the brand already being available in 50 states in the country. It sits at the right price point – at $50 and up for a bottle – and even comes with its own mezcal line, which will sit alongside Pernod's existing offer of Del Maguey and Ojo de Tigre.
The purchase of Código 1530 isn't going to transform the group's agave fortunes overnight and the Olmeca Altos brand owner still has nothing like the firepower of category leaders Cuervo, Diageo, and Bacardi. What it does do, however, is give Pernod an ultra-premium and prestige offer it will hope can help transform its (pretty) sluggish performance in the category in the past couple of years.
More on this topic: How Tequila took over the US (and why it's not going anywhere anytime soon)
Dutch spirits companies Lucas Bols and De Kuyper are selling manufacturer Avandis to Refresco in a deal worth EUR25m (US$24.2m).
The deal marks a deeper move into alcoholic beverages for Refresco, which said the category has "significant growth potential". The Calypso manufacturer has the bulk of its business in soft drinks but it also makes RTDs, beers and non-alcoholic beers.
Just Drinks thinks: The fact that a bigger play in alcohol from Refresco comes not long after control of the beverages manufacturer was sold to private equity firm KKR doesn't surprise us.
KKR will be looking at CSD giants such as Monster, Coca-Cola and PepsiCo, all of which have announced further innovation in alcohol this year, and thinking about the boost alcohol could bring to its own top line. Whether or not this paves the way for alcoholic variants of some of Refresco's soft drinks brands (Hard Ting, anyone?) remains to be seen.
For Lucas Bols and De Kuyper, the sale frees up capital for the duo to focus on building and marketing their respective brands, which will continue to be made by Refresco under a long-term manufacturing contract signed alongside the deal.
More on this topic: What Monster's alcohol U-turn means for the future of soft drink crossovers
Other notable deals in the global beverage industry this month:
Royal Unibrew purchase of Aqua d'Or withdrawn over competition concerns
Treasury Wine Estates buys majority of France's Château Lanessan
Nestlé bolsters US coffee business with Seattle's Best Coffee buy
China Resources Beer to buy majority of baijiu distiller Guizhou Jinsha
Kirin Holdings-backed Bira 91 to buy Indian bar chain Beer Café
Brown-Forman dives into rum category with Diplomático Rum buy
Pernod Ricard ups stake in US group Sovereign Brands
Deal done with The Wine Group as Constellation sells more wine assets