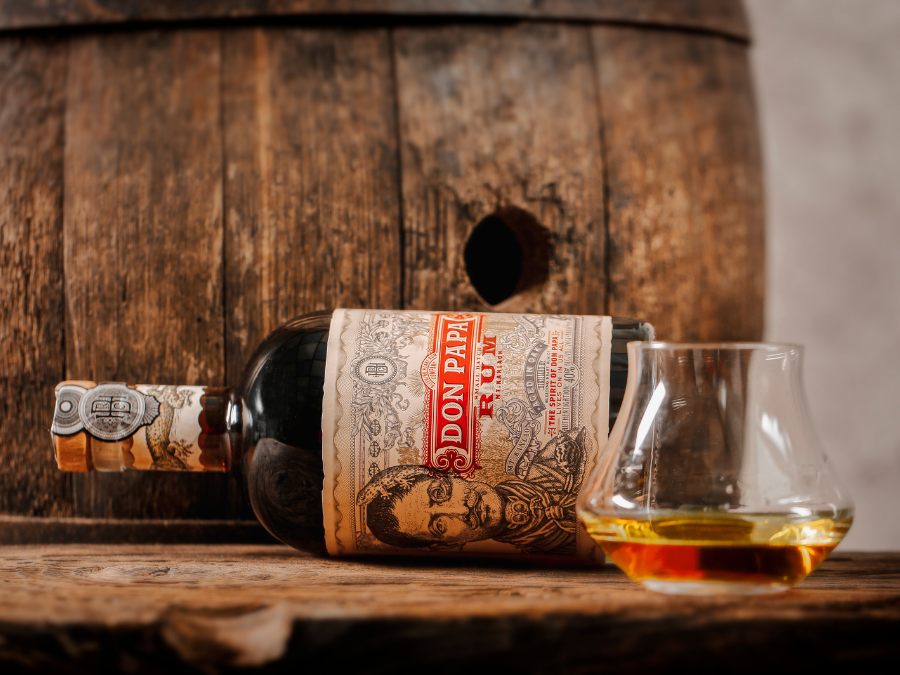 Molson Coors Beverage Company sold three ready-to-drink brands to UK-headquartered drinks business Global Brands.
Hooch, Hooper's and Reef, which have been produced and distributed by Global Brands since 2012 under licence from Molson Coors, will now form part of the VK brand owner's portfolio. Financial terms were not disclosed.
Just Drinks thinks: In an interview with Just Drinks, Global Brands CEO Steve Perez said the Chesterfield-headquartered firm's decision to acquire the Molson Coors RTD trio was driven by a desire to speed up innovation and marketing on the brands, after becoming frustrated with the Carling brewer's slowness to react to market trends. The move makes sense, given the role Global Brands has played in reviving the products, as well as the investment it has already ploughed into them.
As far as Molson Coors is concerned, the move enables the Madri brewer to focus on a smaller number of "key international brands" like Coors, Staropramen, Carling and Blue Moon. Meanwhile, the group has also added independent RTD cocktail brand Tapp'd to its UK distribution roster. A slightly more upmarket RTD brand, Tapp'd fits with its wider strategy of prioritising premium while offloading mainstream in a bid to boost profit margins.
Beers from UK craft brewing outfit The Wild Beer Co. are to live on after the brand was acquired by domestic peer Curious Brewery.
The deal more than doubles the size of Curious Brewery, which last year produced around 5m pints (roughly 28,000hl). It does not, however, include the Wild Beer Co. brewery and production facility in Shepton Mallet, Somerset.
Just Drinks thinks: The collapse of The Wild Beer Co. business late last year was symptomatic of the struggles facing small UK breweries at present. Sky-high energy bills, coupled with rising input cost inflation and increased competition from bigger producers have made it a miserable time to be a craft brewer of late.
The deal done by Curious Brewing to rescue The Wild Beer Co. deserves to be treated with a healthy degree of scepticism, however. While it is undoubtedly positive that some of the brand's original team are to keep their jobs and that beers from the brewery will live on, the fact production is moving away from Somerset and (for now at least) the range has been reduced will be of disappointment to The Wild Beer Co. fans.
The rescue will also be of scant consolation to the more than 1,900 investors who invested in the brewery's 2017 crowdfunding to the tune of GBP1.8m. These investors have seen their shares eliminated and the presence of The Wild Beer Co. founders' – who ultimately should shoulder responsibility for the brewery's demise – in the rebirthed operation may leave even more of a sour taste than some of its most funky brews.
Go deeper: 2023 outlook – pockets of positivity in an otherwise pessimistic beer landscape
Indian food and beverage platform Culinary Brands is to buy the rights to license the Lavazza brand in India. The company – which is a subsidiary of Asian investment outfit The Everstone Group – will also take a "significant majority stake" in Lavazza's Fresh & Honest coffee brand as part of the terms of the deal.
Just Drinks thinks: Hot coffee is hot property in India, as an emerging middle class gets a taste for café culture. The segment's value growth is expected to outpace that of hot tea between 2021 and 2026, growing at a CAGR of 10.6%, according to GlobalData. Hence, the rights to license the Lavazza brand could prove a lucrative piece of business from The Everstone Group subsidiary Culinary brands.
Local news outlets have even reported Lavazza products could be sold in Subway and other fast-food stores following the deal. This stipulation – although not confirmed by either party – wouldn't come as too much of a surprise, given Culinary Brands owns the franchise rights for Subway in India and The Everstone Group operates a chain of BK Coffee cafes under the Burger King franchise.
For Lavazza, partnering with a local operator like Culinary Brands will be seen as a route to ensure the group can continue to grow in a fast-growing, emerging market, while reducing its ownership in Fresh & Honest, which has a hefty manufacturing footprint. This seems sensible, given soaring production and raw material costs globally.
Diageo has moved to bolster its premium rum offering with the acquisition of Don Papa for an initial EUR260m (US$282m).
The deal to purchase the dark rum from the Philippines could end up costing the London-headquartered spirits giant up to EUR437.5m, including a potential consideration of an additional EUR177.5m in performance-related add-ons.
Just Drinks thinks: The highest profile of January's M&A dealings saw Diageo look to increase its presence in what it calls the "super-premium-plus" rum segment. The group's deal to acquire Don Papa stacks up favourably on an annual, per-case-sold basis to the $725m reportedly paid by Brown-Forman for Diplomático late last year.
Industry watchers see the rum category as one that is showing early signs of premiumisation, with analysts pointing to a renewed interest in sipping rums, the drink's relatively affordable price point and its sweeter taste profile as three reasons the category is set to prosper. With this in mind, Diageo's bid to bolster the premium end of its portfolio – mainstream brand Captain Morgan dominates its rum category volumes – looks like prudent future planning.
Don Papa – with its distinctive packaging, unique liquid and authentic story – also fits the bill as far as Diageo's wider M&A strategy is concerned. In recent years, the company has moved away from transformational deals in favour of bolt-on acquisitions in high-growth segments. The group's 2021 purchase of Chase Distillery and last year's move for American single malt maker Balcones Distilling are good examples of this strategy in action.
Go deeper: Diageo looks to add value to its rum offer with Don Papa buy
Other notable beverage M&A news in December:
Royal Unibrew swoops for Danish microbrewery Nørrebro Bryghus
Lucas Bols moves for non-alcoholic spirits brand Fluère
Diageo sells Island Mixers brand to The Keepers Holdings
Patco Brands reaches for Kyla Hard Kombucha
US firm Hella Cocktail Co. backed by Diageo incubator arm Pronghorn
Casa Maestri distillery expands Tequila fold with Santera Tequila buy