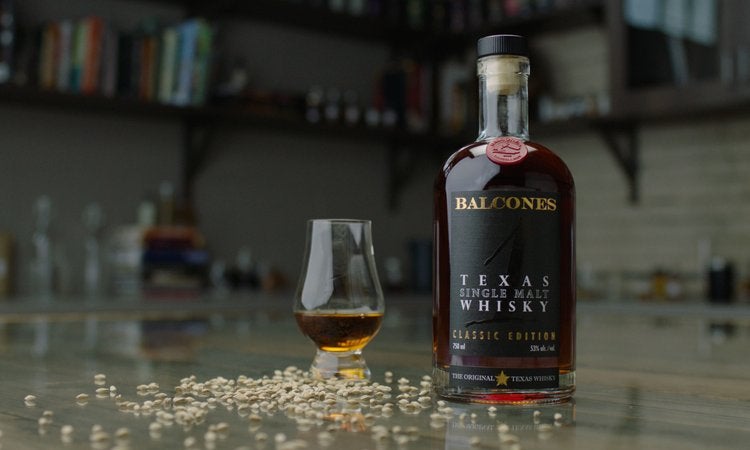 Diageo has bought the American single malt whisky producer Balcones Distilling for an undisclosed sum.
The deal – announced today (2 November) and financed through the London-headquartered firm's existing cash resources – is Diageo's first full scale acquisition in the American single malt category. Diageo also has a minority investment in Westward Whisky via its Distill Ventures accelerator.
Texas-based Balcones Distilling – which has a portfolio comprising "super-premium and above" whiskies – will join Bulleit, the Kentucky Bourbon brand, in Diageo's US whiskey roster.
Balcones Distilling sold more than 15,000 nine-litre cases (according to Nielsen data cited by Diageo) in 2021 and is available nationally in the US, as well as in 11 international markets including the UK. Its products include Lineage American Single Malt and Baby Blue Corn Whisky.
Diageo's North America president, Claudia Schubert, described Balcones Distilling as "true innovators and pioneers in the emerging American Single Malt and Texas whisk(e)y movements".
"This acquisition is in line with our strategy to acquire high-growth brands in fast-growing segments, such as super-premium whisk(e)y, and we look forward to working with the Balcones team to support further growth for these world-class whiskies," she added.
Balcones Distilling's chairman Greg Allen said: "We couldn't be prouder to have created these award-winning American Single Malt and Texas whiskies, but also to have helped initiate an exciting new era of whisk(e)y in Texas. We are thrilled that Diageo shares our belief in its potential and we look forward to seeing Diageo bring Balcones' incredible whiskies to more consumers."
US whiskey is in rude health, and sales are being driven by the interest in premium-and-above expressions. According to GlobalData, the category will reach a value of US$19.78bn this year, beating its pre-pandemic high of US$18.59bn. The category's ten-year compound annual growth rate between 2017 and 2026 is forecast to be 4.3%.
In September, The American Alcohol and Tobacco Tax and Trade Bureau (TTB) closed a consultation on proposals to standardise the definition of American single malt. Federal legislation is yet to be unveiled.
Under the proposed definition, American single malt must be produced entirely in the US, from mashing to ageing. The fermented mash has to be made from 100% malted barley.
An American single malt should also be stored in oak barrels no larger than 700 litres and have a distillation of 80% abv or less. The finished liquid should be bottled at no less than 40% abv. The proposal allows the addition of flavourings and colouring, as well as blending, but neutral spirit must not be used.
American whiskey at start of the runway not end, as tariff barrier comes down