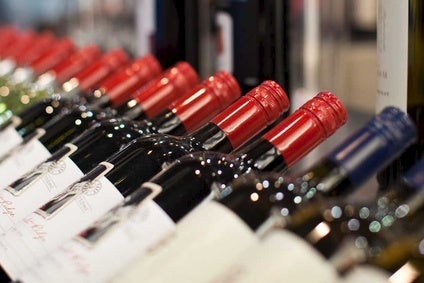 Here's a round-up of this week's highlights in the global spirits & wine categories. We are also running similar round-ups for beer and soft drinks & bottled water.
This week, we speak to the retired managing director of Scotch whisky producer Gordon & Macphail, and just-drinks subscriber, Michael Urquhart.
Diageo is considering the divestment of its wine business, according to reports over the weekend, although just-drinks has learned that a sale is less likely than has been suggested.
The camera soars low over fields of spiked agave plants, past workers toiling under the hot Mexican sun. You turn your head as you drift into the hold of a truck. Suddenly you're in a bustling Tequila distillery, dipping under a two-tonne agave-crusher and through to a cask-filled warehouse. Now it's a hacienda, with cool fountains and immaculate lawns – the chatter of guests fills your ears as you glide by. You look back and see the hacienda again, lit by the peach glow of a slow Mexican evening.
There was a surprise twist to talk this weekend that Diageo was looking to divest one of its alcohol categories. For once, the rumours concerned its wine portfolio and not its beer brands.
Beam Suntory has said a US judge's dismissal of lawsuit accusing Maker's Mark Bourbon of false advertising sends a "strong message" to people seeking to profit from "irresponsible litigation".
Brown-Forman is rolling out its Little Black Dress flavoured vodka range to the UK under the brand name LBD.
Pernod Ricard's Cognac unit, Maison Martell, is about to celebrate its 300th anniversary. just-drinks caught up with Philippe Guettat, Martell's CEO & chairman, to discuss how the party preparations are going, why China demand is at a crossroads and what lies ahead for the unit in Africa.
Full-year sales for German drinks group Henkell & Co topped EUR700m (US$788.8m), rising by 1.6% on 2013 thanks to a surge in the sales of still wines.
Latin America has been split into two as destabilising currency fluctuations see free-trade zones (FTZs) fall behind to domestic performance, Diageo's Latin America & Caribbean head has said.
Ahead of next week's TFWA Asia Pacific Exhibition & Conference in Singapore, which starts on Sunday, Joe Bates surveys the Travel Retail landscape in the region.