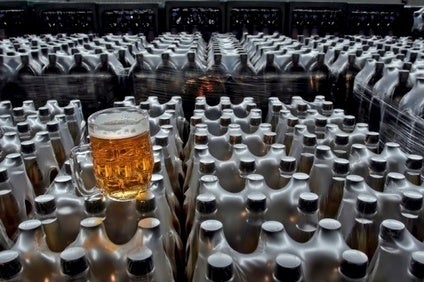 Here's a round-up of this week's highlights in the global beer category. We are also running similar round-ups for spirits & wine and soft drinks & bottled water.
Greene King, the UK brewer and pub operator, is set to acquire Spirit Pub Co for GBP773.6m (US$1.24bn) after the two firms finally struck a deal.
After reporting disappointing third-quarter results, late last week, Anheuser-Busch InBev insisted the quarter was a "one-off" in terms of profits.
Heineken has nominated the financial head of outdoor advertising firm JC Decaux as its next CFO.
Beer consumption in Europe fell by 9% in the past five years as UK drinkers deserted the category, new figures have shown.
Sue Clark has spent the last two-and-a-half years heading up SABMiller's European business. It's been a tough introduction to the world of P&L, after ten years in a corporate affairs role. Here, just-drinks deputy editor James Wilmore speaks to Clark on how she manages the region, her aim to attract more women to beer and her intriguing hobby.
The US unit of Anheuser-Busch InBev has lined up the acquisition of Oregon craft brewer 10 Barrel Brewing Co.
Molson Coors has seen a disappointing third quarter hold back its year-to-date, with lower volumes making their presence felt.
MillerCoors has seen its healthy half-year continue into Q3, with year-to-date profits rising on slightly increased sales.