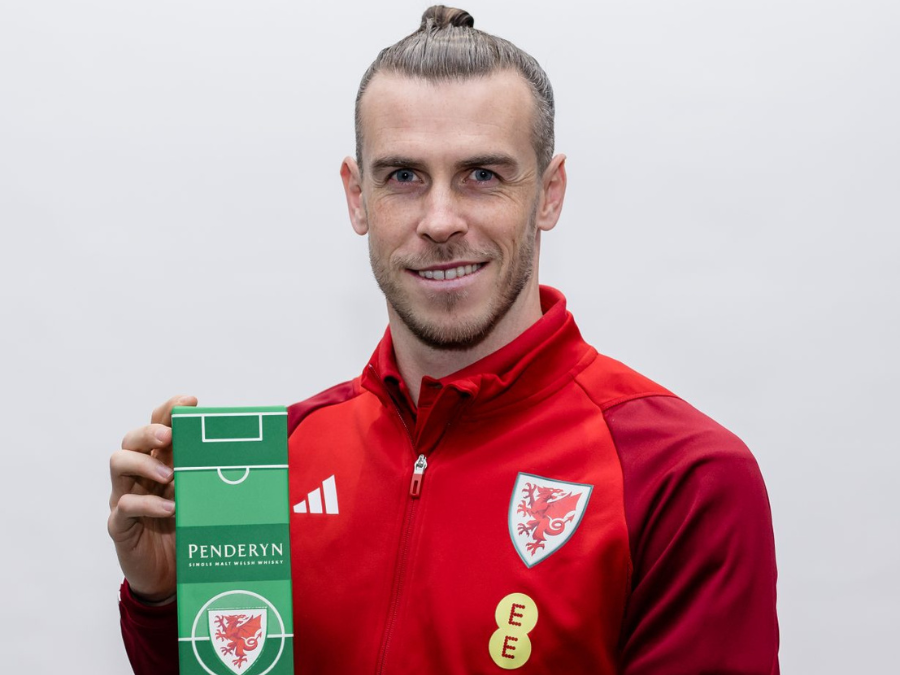 Footballer Gareth Bale has invested in The Welsh Whisky Company, the distiller that does business as Penderyn Distillery.
Bale, the captain of the Wales men's national food team, has become a minority shareholder in Penderyn, which has also appointed him as a global ambassador.
Penderyn chief executive Stephen Davies said: "It is a combination of two global Welsh brands. Gareth Bale is an ambassador for Wales as a nation all around the world, and Penderyn is renowned for world-class award-winning single malts and other spirits and is now distributed in over 50 countries. We are very pleased to create this partnership as we continue to build our brands worldwide."
Bale, who next week is set to lead Wales at the nation's first football World Cup since 1958, said: "Everyone knows how proud I am to be Welsh and so it is a privilege to be able to invest in and become an ambassador for such an amazing Welsh brand. Penderyn single-handedly revived whisky production in Wales and have become an international success story because of their passion for the product and commitment to quality."
Ahead of the tournament, the distiller has created a single malt Welsh whisky named after a patriotic national song called Yma o Hyd.
Earlier this year, a marketing campaign by The Welsh Whisky Company hit a snag as the group was found to have used the Welsh government's dragon symbol instead of its own logo in billboards and media posts. The distillery said it was an "honest mistake" but the Welsh Government's dragon symbol is trademarked and the group had to amend its campaign.
In September, Penderyn signed a fresh distribution contract in China, one of its four principal markets. France is Penderyn's largest overseas market. China, as well as Germany and the US, make up what Davies calls the distiller's "four key export markets".
Penderyn's largest market remains the UK. The distiller's most recent publicly-available accounts cover the year to 31 August 2021. During the period, Penderyn generated a turnover of GBP18.3m (US$21.8m), up from GBP14.3m a year earlier.
Overseas turnover was GBP2.5m (compared to GBP1.7m the year before), amounting to 16% of the distiller's group turnover. Profit stood at GBP776,498, against GBP680,998 the year previous.
In August, the company laid out plans for another production site. The facility – Penderyn's third – will see a distillery and bottling plant set up at the Hafod-Morfa Copperworks in Swansea.
September 2022: Just Drinks talks to Penderyn CEO Stephen Davies about leading the Welsh whisky distiller through choppy trading conditions