Edrington CEO Ian Curle is to retire next year after 15 years in the post.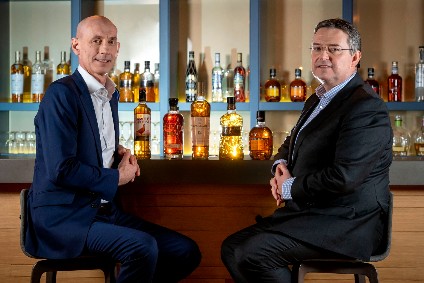 The 57-year-old Curle, who oversaw one of Edrington's most ambitious projects, the building of the GBP140m (US$178m) Macallan Scotch whisky distillery, will step down in March. He will be replaced by The Macallan MD Scott McCroskie.
Curle's departure will bring an end to one of the more successful tenures in recent spirits industry history. Under the Scot's leadership, Edrington changed from a mid-size Scottish spirits producer with a staff of 900 to a global-facing company with 3,000 employees in offices around the world. Its distribution system was overhauled, with partnerships in the Middle East and the Americas turned into a global network owned by Edrington or operated through joint-ventures.
Ian Curle - the quiet CEO who dragged Edrington into the 21st Century - Click here for a comment
Perhaps the biggest project undertaken during Curle's reign was the planning and construction of a new home for the single malt Scotch brand, The Macallan. Work started in 2013 and culminated this year with the opening of the distillery - designed by the same team behind Paris's Pompidou centre - in the hills of Speyside.
Crawford Gillies, chairman of Edrington, said: "Ian has led Edrington to become one of the world's leading international premium spirit companies. Ian exemplifies the Edrington ethos of 'giving more' and his vision has transformed Edrington, positioning the company well for the great opportunities that lie ahead."
McCroskie will take over as CEO on 1 March. The 51-year-old joined Edrington in 2009 as finance director and was previously finance director for Whyte and Mackay. He later held the same post with Edrington JV Maxxium in the UK & Ireland.
To read a just-drinks interview with Ian Curle from 2014, click here
Why The Macallan 2.0 is the ultimate challenge to its Scotch whisky rivals - Comment
---