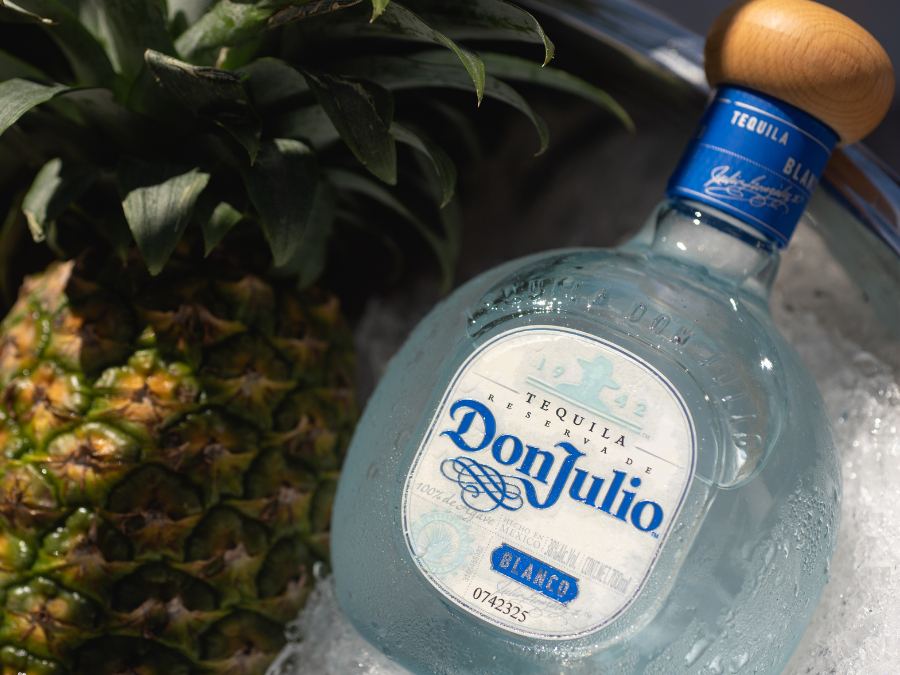 Following a successful ten-year stint as the top dog at Diageo, Sir Ivan Menezes surprised the drinks world by announcing his retirement on Tuesday (28 March). Menezes' departure – and the subsequent appointment of Diageo COO Debra Crew as the Smirnoff brand owner's new chief executive officer – have set industry watchers' tongues wagging. But how should we view Menezes' time as Diageo CEO, and what challenges and opportunities lie ahead for his successor?
In many ways, the news isn't a shock. Crew had been widely touted for the CEO gig after taking the role of chief operating officer for Diageo in October last year, the same path Menezes himself took before taking the reins a decade ago. Perhaps what is more notable is the timing of the news, with Crew having only been in her new role for five months and Menezes still just 63.
"I wouldn't believe that the market will be surprised," Cedric Lecasble, equity analyst at Stifel told Just Drinks. "It was more about timings, and the principle of Ivan retiring."
Although Menezes could theoretically have kept going for another two years – which may, in turn, have given Crew more time to prepare herself for the task of replacing him – there is a sense the Diageo veteran has timed his departure well, with the company delivering consistent top and bottom line growth.
"I think he's getting out at a good time, probably at the top of the cycle," weighed in Morningstar's Phil Gorham. "If consumer sentiment materially weakens, there's going to be a lot of pressure on Diageo's top line, which is now dependent on reserve brands [a stable that includes Ketel One vodka and Tanqueray gin] for growth."
Menezes' legacy is leaving Diageo in tip top shape
Menezes leaves Diageo in materially better shape than he found it, having transformed the company's digital strategy, completed a number of high-profile acquisitions (Casamigos, Aviation) and disposals (notably the 40 mainstream brands in India offloaded to Inbrew Holdings) and grown the group's share of total beverage alcohol across global markets.
Laurence Whyatt, equity analyst at Barclays, pointed to Diageo's decision to invest in Catalyst, a bespoke tool used to inform A&P spending and increase consumer centricity, in 2017 as a big win from Menezes' tenure.
"It's made their marketing far more efficient and has meant that they've been able to grow a lot faster with a similar level of marketing spend," he told Just Drinks. "In fact, they probably spent a little bit more on marketing given the success of those programmes, which drives even faster top-line growth.
"He's been able to drive all the brands to new levels by creating this infrastructure that can be used widely across the group… that forms other parts of what he's done well, which is turning the business to a much more sell-out focus. The demand for the product is driven by the consumers rather than Diageo pushing products into the wholesalers.
"We saw the problems early on in Ivan's tenure for brands like Cîroc that you could say were sold into the channel a bit more aggressively and then they had a lot of destocking on some of those SKUs."
The success of Catalyst has been proven by the fact Diageo's major spirits rival, Pernod Ricard, last year unveiled its own new data-driven "Conviviality Platform" in a bid to catch up with the Baileys brand owner in the US. Lecasble described Pernod's platform as a "copy-paste of what had worked at Diageo" adding that it was a "testament" to the success the company has achieved through the move.
Menezes and Diageo's record on M&A
Menezes' record on M&A is also, on the whole, very good. Many an eyebrow was raised when the company splurged $1bn on Casamigos, the George Clooney-backed Tequila brand (not long after swapping the ailing Bushmills whiskey for Cuervo's Don Julio). The subsequent Tequila boom, however, has overwhelmingly proved Menezes and the Diageo board's bet right.
"It's been instrumental, actually, the early move in Tequila," Lecasble said. "With Don Julio and Casamigos it's quite difficult for the competition. They have a clear advantage in the industry and a nice exposure to the segment that was quite small at the time but is now central to the growth in North America."
Whyatt concurred, stating he wouldn't be surprised if Diageo's investment in Catalyst had helped inform its moves in the category.
"At the time, Diageo was in a bit of a funk," he said. "When the deal was announced, there was certainly question marks about its capital allocation, but something gave Ivan and the rest of the board the confidence to make that acquisition, and I wouldn't be surprised if the insights they got from their digital capabilities had something to do with that."
Beyond Tequila, Menezes also found success in knowing the right time to dispose of brands and assets, notably moving the London-listed firm to a more asset-light model in markets like Cameroon – where it is not the market leader – and getting rid of less profitable brands, such as those sold to Inbrew Holdings, in pursuit of bottom-line growth.
"What was decided in India was pretty interesting in my view and a clear illustration of the strategy," Lecasble said. "Even though the market is dominated by those brands it was a decision that was made to focus resources on the most promising brands and building a market for the future.
"They have consistently considered not only acquisitions but also disposals and portfolio optimisation. It's not something unusual in this industry but it's been pretty obvious at Diageo."
What can Crew do?
With Menezes now departing stage left in something of a blaze of glory, questions will inevitably be asked of Crew, and if she can match the achievements of her predecessor. Crew, however, with her knowledge of the US market and experience across CPG brings an array of attributes that make her well-placed to steer the next stage of Diageo's growth.
"She's got wider experience than simply Diageo," Whyatt said. "She's worked in other consumer companies and has brought that into the success she has had [with Diageo] in the US."
"When the largest [spirits] company grows in the largest market at double digits that's a pretty unusual scenario to have and Debra has been at the forefront of that. Her performance in the US business, coupled with her wider experience across consumer, will certainly have put her at the front of any list of people Diageo were considering."
Given this is an internal appointment, and one Diageo has clearly been preparing for, Crew's priorities in her new role are unlikely to be materially different from that of her predecessor. One area of possible concern could be in North America, where after rampant growth during the pandemic, spirits growth appears to be slowing. Diageo's most recent half-year results were a bit of a disappointment, with the group growing by just 3% in the market in the six months to January.
Whyatt, however, does not see signs for panic just yet. "Everything has to be a fear when you're CEO," he said. "You've got to look in detail at any potential concern in the business. I'm not taking that concern in that… the US has had the most incredible level of growth during the pandemic, it's only natural that that was going to slow down at some point. If you're Diageo, you just need to make sure it gets back onto that mid-single digit trajectory that it was on."
Lecasble, meanwhile, stated his belief that Crew must be wary of any potential slowdown in Tequila, given Diageo's over-exposure to the category.
"At some point, [there] might be a slowdown," he said. "We know that you have cycles in this industry. And as this particular cycle has been so impressive, it will probably have a soft landing at some point."
On the flip side, of course, Tequila could and indeed is forecast to continue growing outside of North America, and developing Diageo's brands globally will be a key priority as some of the agave supply constraints that have plagued the category begin to subside.
"Outside of North America, you have very low penetration for Tequila," Lecasble added. "Probably the future – in order to offset the slowdown when it comes in North America – will be within Europe and Asia, so that might be a priority [for Crew]."
Global opportunities and risks aplenty for Diageo
Beyond Tequila and the US, opportunities for Diageo exist aplenty, not least in India, where a growing middle class has discovered their thirst for premium spirits, and in China, where the Smirnoff brand owner is busy building its own single malt distillery.
"We've really seen the acceleration of premium Scotch in markets like India," Whyatt said. "And so developing that and making sure there is sufficient supply to fulfil demand [will be a priority]. Of course, these decisions need to be made decades out."
If – as expected – the US market does continue to soften then Diageo's global footprint will be pivotal to ensuring group revenues continue to climb. Crew will no doubt be comforted by the Aviation brand owner's recent performance in markets including LATAM and Europe, which should help offset any US-related challenges.
One area that will certainly be at the forefront of the former PepsiCo exec's mind will be the potential for future global geopolitical events in the magnitude of Russia's invasion of Ukraine last year. That seismic event, and the subsequent knock-on effects, will have acted as a warning sign for beverage brand owners globally that have grown used to being able to move and sell their products in countries all over the world.
"A lot of these companies have become global because of the ability to trade anywhere and everywhere very easily," Whyatt said. "There are clearly scenarios in which that becomes more challenging."
With tension brewing between China and the US, Crew will be just one among many CPG chiefs with an eye to the east as she steps into Menezes' shoes this July.