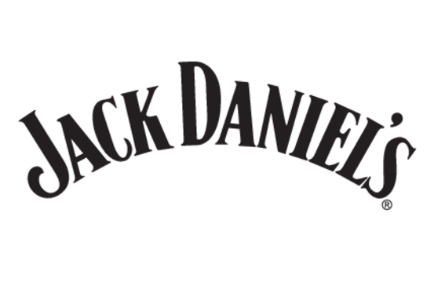 By and large, Scotch, Irish and world whisky/whiskey brands have seen the flavoured spirits trend unfold from their respective watchtowers, while American and Canadian players have advanced the frontline. As more brands now wade into the sub-category, spirits commentator Amy Hopkins asks if today's whisky consumers are ready to more widely embrace flavour innovation.
It was a bumpy ride for the first wave of flavour pioneers in Scotch whisky.
First up was Dewar's Highlander Honey from Bacardi, launched in 2013. Targeted towards "urban and modern" consumers in the US, Highlander Honey soon found itself in hot water with the Scotch Whisky Association (SWA) for the inconspicuous placing of the term 'spirit drink' on its label. The launch was further sullied by criticisms of sexist advertising for Dewar's White Label – and the less said about actor Claire Forlani's much-mocked Scottish accent in an ad for Highlander Honey, the better.
Then came Pernod Ricard's lime-infused Ballantine's Brasil and Diageo's J&B Urban Honey, seemingly paving the way for the birth of a new sub-category. Indeed, speaking to just-drinks shortly after the Ballantine's Brasil launch, then-global brand director Peter Moore said he would be "surprised if there wasn't" more Scotch-based flavoured spirit drinks to hit the market.
But, very few followed.
Despite working, as the Ballantine's team put it, "hand in glove" with the SWA to iron out any regulatory issues, these iterations received a mixed reaction from the whisky community, and their global reach remained limited. Ultimately, they acted as the canaries in the coalmine for the wider Scotch industry – and they didn't come away from the mine unscathed. Other brands subsequently retreated to their trenches to watch the trend from afar, until it was deemed safe to proceed. Flavour innovation from Irish and world whiskey/whisky brands – despite having fewer legislative restrictions – has also remained limited.
In the meantime, American and Canadian whiskey/whisky brands have created a buoyant segment, which has witnessed continuous growth over recent years. According to figures from The Distilled Spirits Council, in 2019, domestic sales of flavoured Bourbon increased by 23% in volumes terms, vastly outpacing the growth of traditional Bourbon and Tennessee whiskey (+5.5%). In that same year, single malt Scotch volumes were up 6.9%, while blended Scotch volumes were down 2%.
Category leaders Jack Daniel's and Jim Beam have witnessed soaring demand for their various honey, cinnamon and fruit-flavoured expressions, while the flavour portfolio of Crown Royal has revitalised the Canadian whisky brand in North America. In its latest financial results, Brown-Forman revealed that while the core Jack Daniel's Tennessee whiskey, battered by the pandemic, recorded a decline, the complete Jack Daniel's portfolio managed to log an organic increase of 2% thanks to the positive performance of the brand's flavours and RTDs.
In the top 19 global markets for spirits, IWSR data shows that total flavoured whisky volume grew by 15.8% CAGR between 2014 and 2019, and is forecast to grow 6.2 CAGR between 2019 and 2024.
With the flavour opportunity now too big to ignore – particularly in the US – Scotch brands are tentatively stepping back into the ring. Pernod's Chivas Brothers division has quietly followed up its Ballantine's Brasil launch with another flavoured spirit drink: Ballantine's Passion. Described as a mix of "traditional" Scotch with "sweet, tropical fruits", the line extension appears to have launched a couple of years ago.
With slightly more fanfare, just last month Diageo unveiled Haig Club Mediterranean Orange, targeting the apéritif consumption occasion. Bottled at 35% abv, the expression is said to be an "accessible option for novice whisky drinkers as well as connoisseurs". Its launch follows the 2020 release of Haig Club's line of RTDs.
Why now? Flavoured spirits sales have been growing comfortably for a number of years, so why are Scotch brands throwing their weight behind the trend after a prolonged absence of meaningful, large-scale innovation in the space?
It's no secret that the Scotch industry is incredibly protective of its reputation, and after the somewhat underwhelming performance of the early flavour adopters, brands most likely decided to take an ultra-cautious approach. Today, however, there are a number of factors that mean Scotch brands (and even Irish and world whiskey/whisky brands) feel more confident that flavour innovation is the right move for them.
For one, consumers are becoming more comfortable with the idea of Scotch having unusual or added flavours, whether through esoteric cask finishes (particularly since regulations were eased to allow a greater variety of cask types), RTDs, or modern whisky-based cocktails. They also appear to be less fussed about category indicators, meaning 'spirit drinks' from established brands are not subject to the same level of prejudice as they perhaps once were. In fact, the adventurous consumers of today welcome category blur and ambiguity.
Furthermore, flavoured spirit drinks are often – though, not always – bottled at a lower abv, which would allow Scotch brands to align with the pervasive health & wellness trend.
Of course, flavoured line extensions won't work for every brand – particularly in a category as focused on credibility as Scotch – and I doubt many single malt brands will join the bandwagon. But, for the affordable blends, single grains and experimental bottlers, it will also be interesting to see which new flavour trends evolve, and how they complement the specific characteristics of the spirit.
As we've seen in American and Canadian whiskey/whisky, flavour innovation can act as a key recruitment tool, which could have a halo effect on the entire Scotch segment – particularly blended Scotch in the US and Western Europe. If this happens, the flavoured sub-category's difficult birth eight years ago will be a distant memory – though I doubt Claire Forlani's sibilant purring will be wiped from the collective memory for some time yet.
Click here for more aged spirits commentary from Amy Hopkins