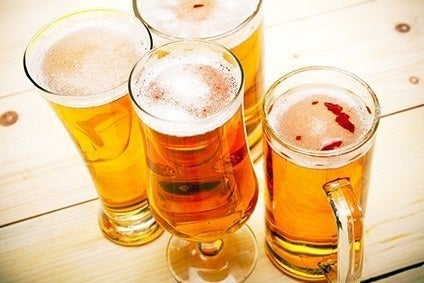 Consumer goods companies can no longer afford to ignore e-commerce as the channel continues to expand and become more complex and nuanced around the world, according to a new report from GlobalData.
In February, The Coca-Cola Co posted a 16% increase in year-on-year sales for 2021. Just Drinks picks through the soft drinks giant's performance over the last five years for the trends set to affect the company, specifically, and the global soft drinks category, more broadly.
The passing of the second anniversary of the COVID-19 pandemic prompts category commentator Chris Losh to consider the permanent changes to the wine industry.
Just Drinks pulls together the M&A activity in the global beverages industry last month.
Earlier this week, Just Drinks caught up with Havana Club's International CEO, Christian Barré, to discuss the impact of supply chain chaos, consumer cocktail trends and the absence of cross-category rules in rum.
Last month, Italian start-up NIO Cocktails teamed up with Rémy Cointreau for a pre-mix cocktail set featuring the latter's Bruichladdich and The Botanist brands. The direct-to-consumer concept, which consists of letterbox-friendly delivery, is looking to capitalise on the pandemic-induced trend toward consuming cocktails at home. Just Drinks spoke to co-founder & CEO Luca Quagliano to find out more.
The likelihood of a merger between Constellation Brands and Monster Beverage Corp has receded this week, with Constellation set to embark on a sizable share repurchase programme.
In Just Drinks' data centre:
Constellation Brands has finished strongly in its financial year, rounding off a 12-month period in which group sales rose by 2%.
London-based craft distiller 58 Gin has re-branded to 58 & Co, broadening its focus to produce a wider range of spirits, going forward.
Latin Gin has partnered with Southern Glazer's Wine & Spirits to debut its namesake premium gin range in the US.
Beam Suntory is readying the nationwide launch of its new Hornitos Ranch Water.
Earlier this week, US trade organisation The Brewers Association released its latest annual brewing figures, showing the largest brewers and craft brewers in the country in volume terms. Here's the list of the top 50 brewers.
On our news pages:
Anheuser-Bush InBev's UK division is launching Ukrainian beer brand Chernigivske in the country this month.
Keurig Dr Pepper has lined up a change of CEO with current CFO & president of 'International' Ozan Dokmecioglu set to take up the reins.
The craft beer segment bounced back from COVID to increase its overall share of the US beer market last year, according to recent research, although the level remains below that reached pre-pandemic.
Constellation Brands has brought the Austin Cocktails start-up under its full control, building on an initial stake purchase three years ago.
From our parent company, GlobalData:
Just under 73% of UK-based beverage companies pay their male employees more than their female staff, according to an analysis by GlobalData.
References to the term 'digitalisation' in beverage companies' filings hit a new high last year, according to recently-released data.
The proportion of beverage companies hiring for 'Big Data'-related positions fell back slightly last month, according to recently-released figures.