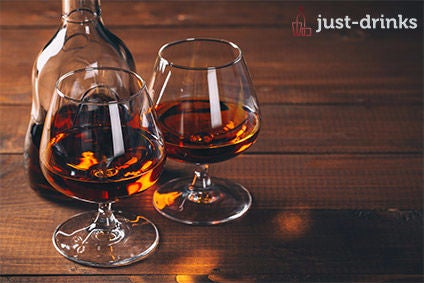 Here's a round-up of this week's top stories in the spirits & wine categories. We also have similar round-ups for beer & cider and soft drinks & water.
Declining raw material consumption in the UK is partially a result of better resource efficiency, while continued efforts to boost efficiency are vital in meeting global challenges. In this month's Sustainability Spotlight, Ben Cooper looks at how moving towards the circular economy is fostering innovation in the Scotch whisky sector.
?This month, Chris Losh considers trends in the wine industry that risk at best confusing consumers or, at worst, alienating them altogether.
The London Wine Fair, which opens today, will host a growing contingent of English wine makers keen to grab a share of a category that, according to government figures, has doubled production in the past five years. Many of them will be aiming to emulate the success of Chapel Down, which, with its stock-market listing and equally-booming brewing operation, sits at the top table of English wine's new breed.
UK drinks company Conviviality has agreed to acquire wine firm Bibendum PLB as it continues to grow its presence in the market.
Earlier this week, UK drinks company Conviviality agreed to purchase Bibendum PLB for GBP60m (US$88.5m), in what the country's Wine & Spirit Trade Association CEO Miles Beale called a "potentially seismic deal" for the industry.
Although the global sales of Scotch whisky may have declined by around one quarter in volume terms in the past decade – slipping by 3% in 2014 alone, if you believe the optimistic statements of industry leaders, you'd be forgiven for thinking that all is for the best in this best of possible worlds.
Morgan Stanley last week released a report based on a survey of US wholesalers that found increased confidence is the country's spirits market. The financial firm said the report, its first to directly survey wholesalers, is more forward-looking that traditional channel data and attempts to "identify key trends before they appear in Nielsen data and sell-side forecasts". The survey also quizzed wholesalers on future category performance. Here's a run-down of the key findings:
UK wine supplier Kingsland Drinks has said that the launch of a new carbonated bottling line has revealed most consumers "don't actually care" how bubbles are added to their sparkling wine.
Pernod Ricard is in exclusive talks with Sazerac over the sale of its Paddy Irish whiskey brand.
Late yesterday, Pernod Ricard confirmed that it has opened discussions with Sazerac with a view to selling its Paddy Irish whiskey brand. Here's a look at Paddy and its position in the Irish whiskey category and Pernod's portfolio.
?Rémy Cointreau has appointed a new marketing & business development head for its Global Travel Retail unit.