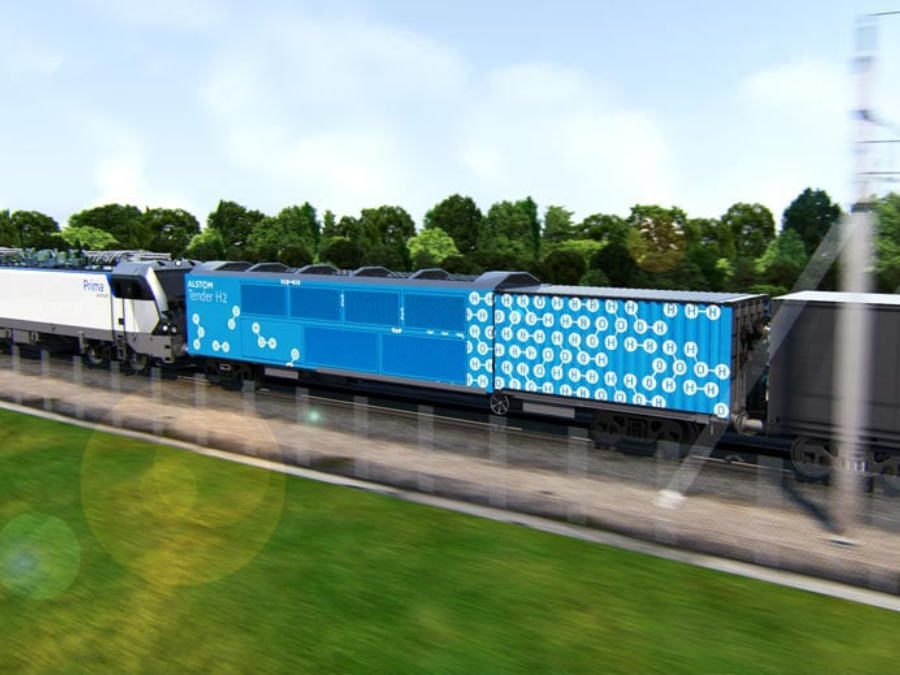 Nestlé is to invest over CHF100m (US$108m) by 2030 in low-carbon logistics for its three international water brands – S. Pellegrino, Acqua Panna and Perrier.
The investments will be centred on optimising logistics routes and accelerating the rate at which the company uses trains to transport the three brands, the food and beverage manufacturer said. Nestlé also wants to increase its use of alternative fuels.
As part of the Swiss giant's drive towards its 2050 net zero commitment, the S. Pellegrino brand owner is piloting the use of fully electric trucks in Germany, Italy and Switzerland, as well as working with local with partners to roll out a hydrogen-powered train route in France by 2025. The group's waters unit will also scale up its use of biofuels in trucks and ocean freight logistics to North America.
Nestlé estimates the hydrogen-powered train route will help reduce CO2e by 10,000 tonnes per year – a reduction of 90% of its current emissions.
"Transportation options like these can be a game-changer for the logistics industry, as up to now, electric solutions have been confined for use in smaller vehicles," said Svante Palebo, the head of supply chain for Nestlé's water category in Europe. "Through investments in innovations that bring together businesses across the value chain, we will help the whole sector drive the systemic change needed to significantly reduce emissions in the future."
The investment comes after a lifecycle assessment peer-reviewed by Quantis, an environmental sustainability consultancy.
As a result, Nestlé said it was prioritising further emissions reductions for its water brands, rather than the previously set target of achieving carbon neutrality for the brands by the end of 2022.
The group did not disclose whether that original target was set to be met.
In October, Nestlé set out its latest efforts to make its coffee business more sustainable.
Up to 2030, the Swiss giant is spending CHF1bn (US$1.01bn) on a series of new initiatives centred around its global Nescafé brand, dubbed the Nescafé Plan 2030.
Among the new plan's targets is a goal for the Nescafé business to use only "responsibly sourced" coffee by 2025.