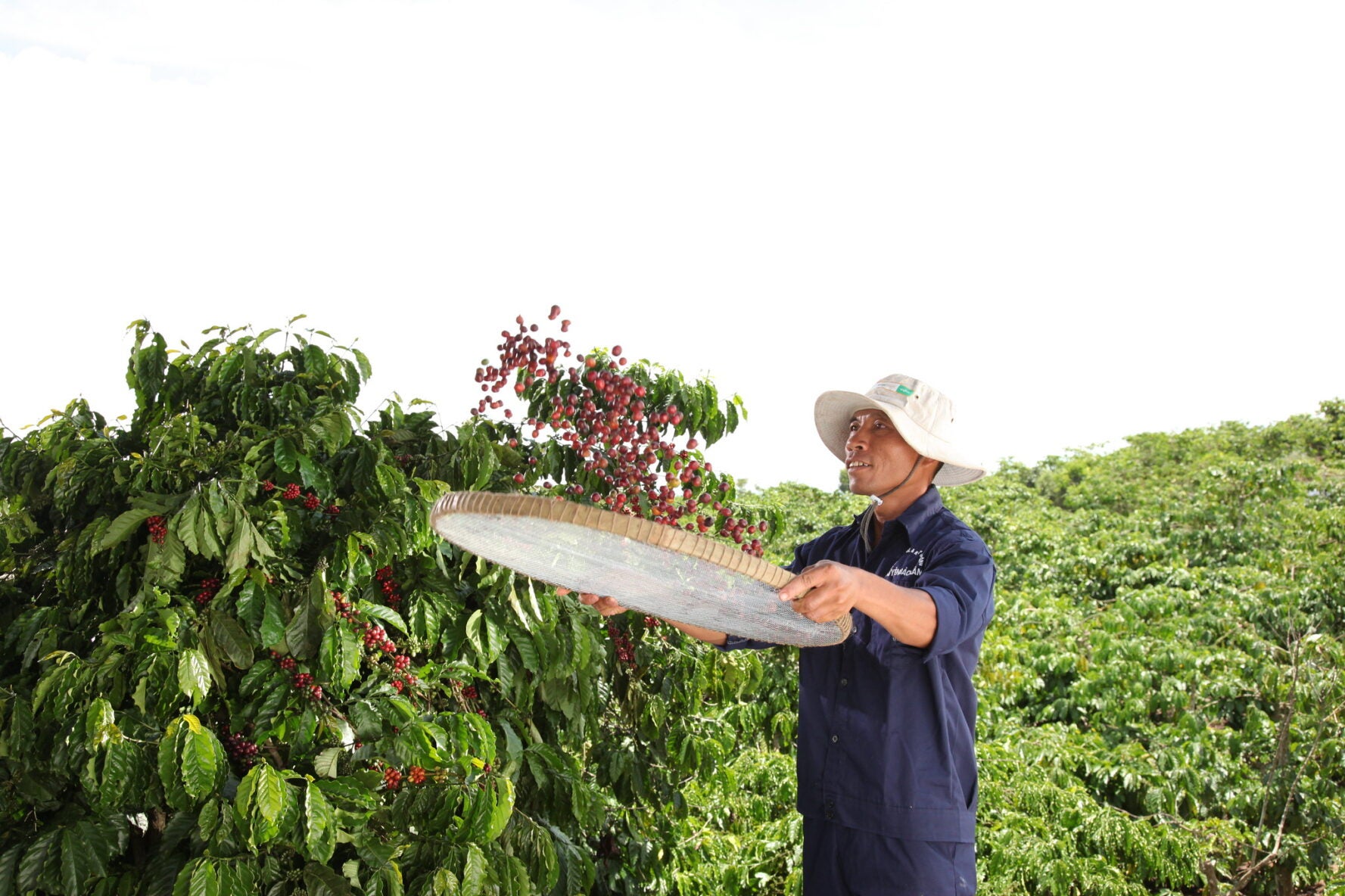 Nestlé today (4 October) set out its latest efforts to make its coffee business more sustainable.
Up to 2030, the Swiss giant is spending CHF1bn (US$1.01bn) on a series of new initiatives centred around its global Nescafé brand.
Nestlé said it wants to encourage its coffee farmers to use more sustainable methods. It is looking for the growers to switch to regenerative agriculture, farming based around principles such as protecting soil.
The new programme – dubbed the Nescafé Plan 2030 – is Nestlé's second major sustainability push on its Nescafé business. In 2010, the company launched the Nescafé Plan, into which the company said it invested CHF350m.
Among the new plan's targets is a goal for the Nescafé business to use only "responsibly sourced" coffee by 2025. "Responsible sourced means that the coffee can be traced back to an identified farmer group that meets recognised sustainability standards and is verified or certified by an independent third party," a Nestlé spokesperson told Just Drinks.
"These are sustainability standards developed by external parties, which have been validated as equivalent to our Responsible Sourcing Standard. Traceability and compliance are verified by independent organisations, such as 4C Services or the Rainforest Alliance, who deploy accredited local auditors to assess on-the-ground practices against the standard criteria, including social, environmental, economic, and health and safety conditions at the farms."
Nestlé is aiming to source 20% of coffee from "regenerative agricultural methods" by 2025 and 50% by 2030.
Coffee growers in Mexico, Côte d'Ivoire and Indonesia are undertaking a pilot scheme to adopt regenerative agriculture, with Nestlé providing financial support.
The spokesperson said: "As an early indication, we can consider being on track for the 20% coffee sourced from regenerative agriculture target by 2025."
It has another target for the Nescafé business to halve its greenhouse gas emissions by 2030 and reach net-zero greenhouse gas emissions by 2050.
Analysis: Why we're in a critical period in the development of regenerative agriculture
Is regenerative agriculture a trend some are jumping on, or an honest attempt to overhaul a broken system?