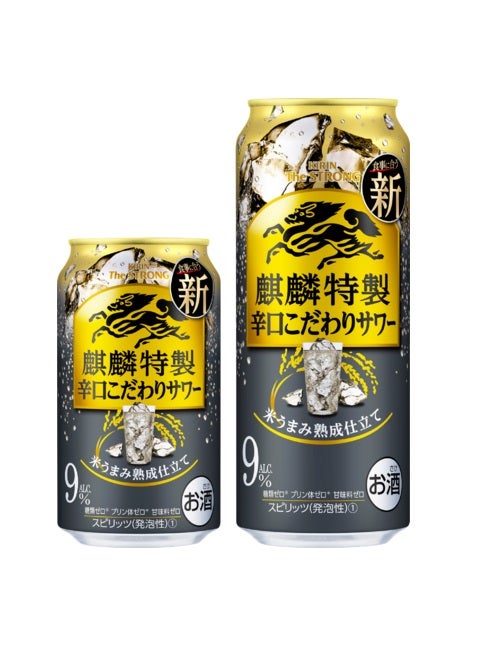 Category – RTDs, 9% abv
Available – From next month
Location – Japan
Price – Details below
Kirin Holdings is to release a 9%-abv RTD that contains three of the five basic flavour categories.
Kirin The Strong Special Dry Sour, an offshoot of The Strong RTD range, has a citrusy sour taste from cooked fruit, a salty component from sun-dried salt and an umami flavour from aged rice. Kirin said the three-flavour combination is unique in Japanese RTDs and follows consumer trends for beverages that can be paired with food.
The extension will roll out in 35cl and 50cl cans from 14 September across Japan. According to Kirin, the RTD has no set price for retail.
"The [new product] is characterised by carefully condensing the taste of rice and creating a crisp taste that is completely new and can complement any meal, from delicate flavours to strong flavours," the company explained.
The five basic tastes are sweet, sour, salty, bitter and umami.
The launch follows two other unique beverages announced in Japan recently. Earlier this month, Sapporo unveiled Curry Mood Medium Spice, a drinkable curry in a can. The previous week, Asahi launched a range of fruit-flavoured alcoholic RTDs that contain fermented milk for a "sour yoghurt" taste.
"We'd be silly not to look into NFTs" – Just Drinks speaks to Pepsi VP of marketing, Todd Kaplan