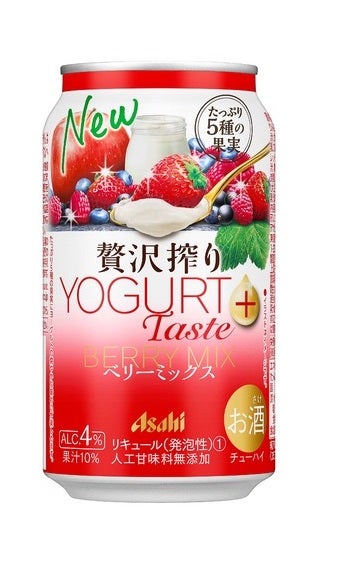 Asahi Group has launched two yoghurt-flavoured alcoholic RTDs that contain fermented milk.
The 4%-abv Asahi Luxury Shibori Plus canned chu-hai drinks roll out across Japan from 7 September, Asahi said last week. Both contain fruit flavours as well as fermented milk for a "sour yoghurt" taste.
The RTDs are an extension to the Luxury Shibori RTD brand, which comprises a range of fruit-flavoured canned chu-hai drinks. Chu-hai is a Japanese alcohol category mainly made up of cocktail-style drinks mixing shochu and sparkling water.
The two new Luxury Shibori flavours are Berry Mix and Citrus Mix. Each RTD will be on sale for JPY141 (US$1.30) plus tax per 35cl can.
Japan is a hot bed of RTD innovation. The Coca-Cola Co produces alcoholic drinks in country through Coca-Cola Japan and in June released the Nomel's Hard Lemonade range. The sparkling alcoholic lemonades comprise Original (5% abv), Sour (5%) and Bitter Sour (7%) flavours.
Are hard seltzers paving the way for 'soft seltzers'? – Click here for a Just Drinks comment