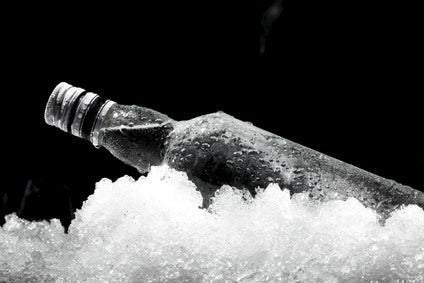 Here's a round-up of this week's highlights in the global spirits & wine categories. We are also running similar round-ups for beer and soft drinks & bottled water.
The general manager of Accolade Wines has told just-drinks that the company is looking for acquisitions in Argentina and Chile as it aims to position itself as a "one-stop shop" for New World wine offerings in the UK.
Edrington today reported a drop in FY sales and profits. Here, just-drinks takes a closer look at the company's performance by brand in the 12 months to the end of March.
French spirits group La Martiniquaise Bardinet is the latest company to have taken a stake in Belvedere.
The CFO of Diageo, Deirdre Mahlan, has been confirmed as the replacement for Larry Schwartz as head of the company's North America division.
Constellation Brands is to acquire Californian wine brand Meiomi for approximately US$315m.
Pernod Ricard has said the company will have enough Havana Club for its core German market even if the US drops an import ban on the rum brand.
An increase in Chinese visitors made up for a decline in the number of Europeans at VinExpo this year as attendance at the wine show in Bordeaux remained steady.
The CEO of Jay Z's Champagne Armand de Brignac has said he hopes to double the size of the brand in the next three to five years.
Alongside the release of its first quarter results yesterday, in which beer was once again the big winner, Constellation Brands announced its intention to buy California wine brand Meiomi for approximately US$315m.
Wine Australia is to invest in the region of AUD175m (US$134.5m) in its wine industry over the next five years.
Is the sun finally about to return for Diageo? Analysts at Nomura have upgraded their rating for the global drinks giant from 'neutral' to 'buy' after meetings with the company reassured them that the company's 'bad newsflow' is abating and that growth would see a recovery in fiscal-2016.
Yesterday's appointment news from Diageo has echoes of a similar HR switch at SABMiller two years ago – a question of perceived suitability.
Yealands Wine Group has stepped back from launching an IPO, preferring instead to sell an 80% stake to electricity network owner and operator Marlborough Lines.
Remy Cointreau is to introduce an anti-counterfeiting bottle for its Remy Martin Cognac brand in nightclubs in China.