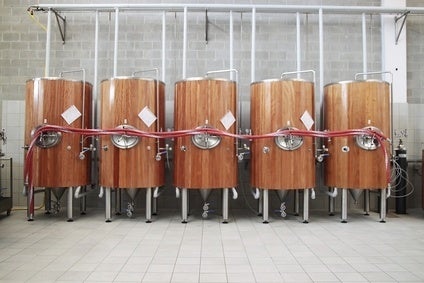 Here's a round-up of this week's highlights in the global beer category. We are also running similar round-ups for soft drinks & bottled water and spirits & wine.
Demand for beer in emerging countries will continue to grow, accompanied by increased trading up in mature markets, according to recent research from Rabobank.
Carlsberg's new focus on "healthy" beers is off to a strong start, with sales of the recently-launched Tourtel Twist performing "extremely well", according to its CEO.
C&C Group has posted a full-year loss after a one-off impairment charge on its US assets cut EUR150m (US$170m) from the bottom line.
Mature markets are placing greater pressure on mainstream beers, creating increased demand for innovation and premiumisation, according to SABMiller.
Rabobank has released a report on the Chinese alcohol market that predicts strong growth in flavoured alcoholic beverages as demand for traditional beer subsides. Here's a round-up of some of the reports key findings:
Like many recent results, SABMiller's full-year release yesterday was heavily overshadowed by foreign exchange fluctuations.
Amid the usual hubbub of Carlsberg's Q1 results release yesterday was the sad realisation that, for the man presenting them, this was a farewell broadcast.
SABMiller has announced the " special new addition" of the UK's Meantime Brewing Co to its stable.
The term 'craft beer' will disappear, according to Meantime Brewery Co's CEO, Nick Miller, and SABMiller's MD of Europe, Sue Clark.