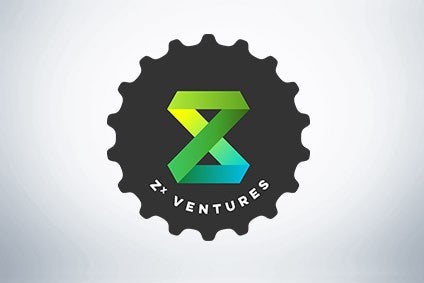 Last month, we asked: "Is there a balancing act for brands between being as environmentally friendly as possible while retaining premium cues?" Consumer trends commentator Laura Foster considers whether this matters also to consumers.
Multinational brand owners are all on the hunt for 'the next big thing'. Over at Anheuser-Busch InBev, the ZX Ventures division courts drinks entrepreneurs globally. Just Drinks caught up with the unit's general partner for Europe & Africa, Jerome Pellaud, to learn more about the incubator approach.
Next month sees Just Drinks' sister company, Arena International, host the 'Spirits Strategies & Innovation' conference in London. In the run-up to the two-day event, we hear from one of the speakers, Brown Forman's head of business & brand insight, Alex Aves.
The proportion of drinks manufacturing and supply companies hiring for cloud-related positions increased markedly in the month of August compared to the same period a year earlier, according to recent research.
On Just Drinks' news pages:
Moet Hennessy has reported a double-digit lift in sales from its latest quarter, albeit at a less spectacular rate of growth than earlier this year.
The Coca-Cola Co is to launch Topo Chico Hard Seltzer in Canada next year.
California has given the green light to the sale of CBD-infused beverages as the US's state moves in the opposite direction to federal authorities.
Just Drinks thinks: Inch by inch, regulation around cannabis and hemp is transforming the US. The major beverage brand owners continue to be risk-averse with CBD and THC because of authority oversight. For now, that attitude remains sensible as cannabis is still very much a grey area. Soon, however, those concerns will evaporate as legislation catches up with consumer behaviour [Deputy editor Andy Morton]
Uber Technologies has completed its purchase of US on-demand alcohol retailer Drizly for US$1.1bn.
Just Drinks thinks: Another big battle in the US's 'delivery wars' has been won – alcohol has officially come online in a 21st Century, post-pandemic context. Now, the guys and girls at Uber get to sort through the market's complex regulatory network to get those last-minute mai tais to our door [Reporter Rhodri Morgan]
The British Soft Drinks Association has welcomed a government-brokered short-term deal to cover carbon dioxide supplies in the country but has warned that longer-term measures are needed.
Bacardi is to discontinue the production of its Patron Tequila brand's XO Cafe expression.
Cowpunk Wines unveils swing-top wine bottles for refillable future
Australia's Cowpunk Wines has released a range of natural wines with swing-top closures in preparation for 'refill stations' at retailers in its home market.
Just Drinks thinks: The 75cl wine bottle has prevailed for years despite numerous attempts to shrink – or flatten – it for convenience and transportation ease. The idea of adding a swing-top closure may not be the most radical idea around transforming the format but with sustainability leading the agenda – and retailers looking for new ways to save packaging waste – its time may have come [Deputy editor Andy Morton]
Drinks with protected designations of origin in the European Union will also be able to lean on national courts for support following a recent ruling.
Pernod Ricard has overhauled the packaging of its Plymouth Gin brand to make the portfolio more sustainable.
Just Drinks thinks: Pernod has had a tough time of things with Plymouth. Monkey 47, Ungava, Malfy, Ki No Bi – all eating into the brand's limelight in Pernod's gin stable. One fact remains true, though: Gin remains a popular present for birthdays, Christmas, new jobs etc and it always seems to be Plymouth that's gifted – in my circles, anyway. These shiny new sustainable bottles will make those people happy I'm sure, even if they don't live in the US [Reporter Rhodri Morgan]