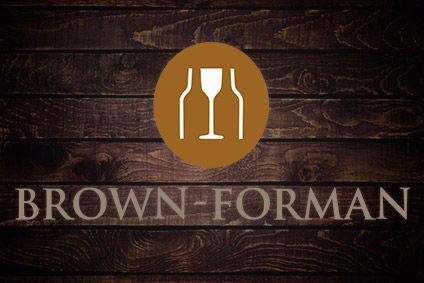 Next month sees Just Drinks' sister company, Arena International, host the 'Spirits Strategies & Innovation' conference in London. In the run-up to the two-day event, we hear from one of the speakers, Brown Forman's head of business & brand insight, Alex Aves.
Just Drinks: What are the consumption trends in spirits that are front-of-mind for Brown-Forman?
Alex Aves: We have six macro trends: 'Brand Me', 'Quality versus Quantity', 'Experiences versus Stuff', 'Sustainability', 'Generation Now' and 'Health & Wellbeing'.
All these trends will grow in the long term, with shifting degrees of importance. For example, 'quality versus quantity' will continue steadily, whereas 'health & wellbeing' and 'sustainability' will become comparatively more influential in the near-term horizon.
Not only are consumers looking to moderate their alcohol, but they're also choosing quality over quantity. Whilst not the main driver of premiumisation, there's a growing desire to understand what's in the product and how it's made. Our data shows that currently, low-sugar and low-calorie options are growing drivers of choice. This has led to a growth in lighter serves.
JD: Do these trends run across all consumer generational groups?
AA: The new generation of spirits drinkers are driving shifts in trends and in consumption choices; sustainability is a good example. The extent to which people base their purchasing decisions on sustainable issues is highly variable. Our agency partner, The Trajectory Partnership, calls this 'shades of green'.
Very few consumers place sustainability considerations ahead of price, convenience, quality or brand. But, the new generation are likely to move it up their consideration set. For these consumers, over the next decade, sustainability will become more important and drive a step change for brands to be even more sustainable.
JD: How does Brown-Forman source consumer trends?
AA: We talk to the trade, mine panel data and commission segmentation studies and conduct social listening. We also undertake 'consumer safaris' and desk research.
We've just finished a study using Google Search, where we mined Google to understand how our key trends have evolved over time. With this project, we're able to see the comparative strength and trajectory of each macro trend, and their related micro trends.
JD: What do you enjoy most in your role at Brown-Forman?
AA: I've always been an insight-led marketer – if you get it right, it's your competitive advantage. I love joining the dots, between all the sources of information and getting that 'eureka' moment when you know you've discovered something compelling. Getting it right equals growth.
JD: What are you working on at the moment?
AA: I'm looking to define the trends that are going to be meaningful in three to five years' time and the big 'so what?' for our business. This has the potential to influence every aspect of Brown-Forman, including what we make, how we make it, how we go to market and how we talk about and build our brands.
JD: You're speaking at the Spirits Strategies & Innovation conference later this month – What's the main message you're looking to communicate?
AA: That the future's bright for the spirits category. COVID may have changed the landscape but mostly, the trends shaping our business aren't new; they're shifting in importance and bringing opportunities for the category.
Alex will be presenting at the Spirits Strategies & Innovation conference, which will take place in London on 20 & 21 October. For full details of the event, click here.