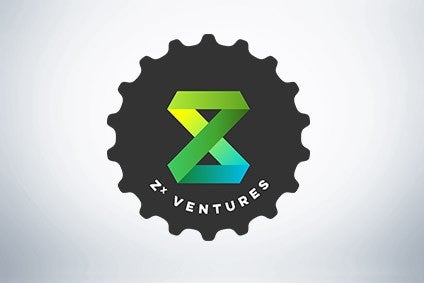 Multinational brand owners are all on the hunt for 'the next big thing'. Over at Anheuser-Busch InBev, the ZX Ventures division courts drinks entrepreneurs globally. Just Drinks caught up with the unit's general partner for Europe & Africa, Jerome Pellaud, to learn more about the incubator approach.
Just Drinks: What's your role within ZX Ventures?
Jerome Pellaud: I've been part of ZX Ventures since Day One! I joined in early-2015 and my focus was to build the international craft & speciality beer division across multiple markets. A few years later, I built a new team to start looking beyond beer – both alcoholic and non-alcoholic. Today, my team focuses on Europe and Africa. We look at early-stage ventures across all beverage categories. I have peers in North America, Latin America and Asia; we've divided the effort by region.
JD: Why does A-B InBev have its incubator project divided by region rather than by drinks categories?
JP: In our teams, we do have specialists in different categories. The skill-set and approach needed to successfully build new brands and ventures is relatively consistent across categories. Our approach is to seed and launch. Inside the bigger organisation, we have experts in different categories, from a packaging, liquid development, production point of view. When we have successful traction with these early-stage ventures, that's when we can start to tap more into our global network of experts.
At the early stage of test and learn, we look to find a commercial truth, to really address new consumer needs. We need this level of agility to do this at speed.
JD: Do you feel the weight of the organisation on your shoulders? You're trying to find the next Bud Light, after all.
JP: Rather than a pressure, it brings a lens through which we look at opportunities. Every new venture starts small but needs to have the potential to address a sizable and meaningful consumer problem. We do the upstream work – a lot of things can look like the next shiny object!
It's not enough for us to be great in a small niche. The mandate is to be able to deliver brands to really transform the portfolio of our company.
It's very hard to tell which one is going to really be the front runner. Failure is part of the model: Not everything we try will succeed: We can not only improve or pivot but also stop initiatives when we see that the size of opportunity is smaller than our initial assumption.
JD: Sounds like the perfect job: If it succeeds, you get a pat on the back and if it fails, you get a pat on the back.
JP: The best of both worlds! The reality is a bit more complicated. How and when, for example, do we leverage which element of the bigger organisation? We still need to de-risk and validate critical assumptions before we engage with the bigger organisation.
Then, when successful, to fully integrate into the bigger organisation requires so much adjustment. It looks smooth on the surface, but it's a lot of work to make sure things happen as smoothly as possible.
JD: What is the process of identifying a product to go for?
JP: We have different starting points. A lot of the time, we look at consumption occasions and how consumption behaviour is evolving within a certain occasion, or how a new occasion might be created. The new generations always bring their changes, which is a new opportunity.
We look at one-to-ones with consumers to understand: Is their current choice fully addressing their needs, or is it the least-worst solution they found? The Steve Jobs quote is, oftentimes people don't know what they want until you show it to them!
Then, we go to them with actual product – they need to vote with their wallet. It's very different feedback if you give them samples for a blind tasting. We need to be in the real context.
We also look at new categories that might emerge and try to understand how these new products might address some of the gaps we have observed.
JD: Is it a help or a hindrance that you're part of A-B InBev when you approach start-ups?
JP: I never hide it! It's important to explain how what we bring to the table can help and when. We can't immediately plug & play the whole route-to-market of the company, but we can explain over time.
We bring much more than just route-to-market: We bring expertise in packaging, production and marketing as well as data analytics – testing and learning only comes if you really have deep data.
We can bring a lot of complementary skill sets to help not only accelerate their growth but also increase the odds of success.
JD: Have you experienced pushback because of your big, bad parent company?
JP: Never! That doesn't mean everybody was interested in ultimately partnering with us.
Even when I've met founders who I knew were publicly against partnering with a big corporation, we've always ended up having a great discussion. Often, they didn't realise that we're in for improving the industry overall by building great brands.
When we partner with someone, we want to really take them from strength to strength. Not everybody has a dream to partner with a big company, but I've never had negative feedback from people not willing to talk.
JD: What's the trigger point for taking a product overground from underground?
JP: At the early stage, it's not about how much the product sells, it's about whether the product is addressing the consumer problem we identified in the first place.
Also, we look much more at the rate of sale than the absolute figures. A repeat purchase means we're creating a base of 'evangelists'. We have a pretty advanced methodology to assess brand health at an early stage. We can tell very early on how engaged consumers are with your brand and your brand content. Even when it's very small, if it has repeat purchase and passes our brand index, that's when we would graduate a seed to a venture.
We keep looking at these elements for the next couple of years before we start to look at sales and the traditional metrics of a sizable brand.
JD: What's been a success?
JP: In Brazil, we developed, a gin & tonic for the Skol brand [Skol Beats]. After we tested and learned, we changed the packaging and the liquid specification, based on consumer feedback. We used the carnival location – this was right before the pandemic! – to start to increase distribution and exposure, and measured using those metrics I just mentioned. We saw that the more we exposed it to people, the better the answer, and now it's moved to the whole organisation in Brazil.
In the UK, we created Mike's Hard Seltzer from scratch. After around 18 months, we transitioned it to our colleagues in the market to take it to the next level. We've also created and launched Mike's Hard Lemonade in multiple markets, mostly in Latin America. That has transitioned to the bigger organisation.
I'm sure there will be many more to come!
JD: The days of being a pure-play brewer are over, aren't they?
JP: I think so. The consumer no longer thinks of themselves as a beer drinker or a wine drinker. Most people nowadays drink from all three categories.
RTDs are big in multiple markets and set to grow further. They create the bridges between categories – we believe RTDs can address consumer needs better. Is the alcohol level in the incumbent category too high? RTDs can solve that. Is the bitterness in a category too high? RTDs can solve that.
Within a short period of time, RTDs in the US has become a multi-billion dollar category and that's because it's addressing the consumer problem that was not properly solved before.
The consumer is more curious – they're willing to try new things. They're also open to new brands, as long as these brands address their problem. And, they're looking for brands that stand for something meaningful.
It's not enough to have a great product anymore, you need to have a brand that means something to people – especially at an early stage.