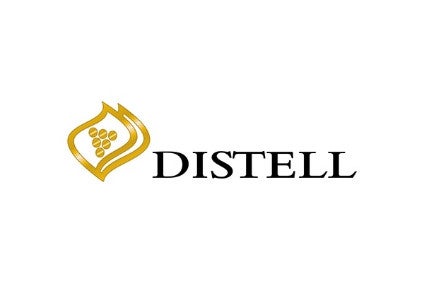 Environmental, social & governance (ESG) is the most important issue facing consumer goods companies over the next decade – and businesses that act now will reap the rewards in the future, says a new study.
While the premium segment of the beer category carries with it a high level of attractiveness, craft brewers would do well to tread carefully. Brewing commentator Stephen Beaumont explains.
Flavoured by another name? Spirits category commentator Richard Woodard has some better ideas to drive vodka's revival.
Just Drinks speaks to Todd Kaplan, head of marketing for PepsiCo's Pepsi, about the brand's new activations for the NFL season, the potential for NFTs in sport and whether new rules on college athletes will change sponsorship agreements
Earlier this year, Just Drinks analysed Rémy Cointreau's performance trends over the past five years. In this excerpt from our report, we consider what's currently top of inbox for the company.
Between 2015 and 2020, the non-alcoholic drinks category recorded a compound annual growth rate (CAGR) of 0.9%, according to GlobalData. In that time, brand owners have been working in a challenging environment, battling rising costs, sugar taxes, rafts of packaging legislation and, of course, a global pandemic. These challenges have resulted in category-wide efforts to reduce calorie and sugar content in product ranges, as well as develop 'novel' flavours to attract consumer attention.
On Just Drinks' news pages:
Distell has seen its latest fiscal full-year come in up on pre-pandemic levels, with alcohol bans and civil unrest in its main market failing to hold back a strong performance.
Amber Beverage Group's Rooster Rojo Tequila brand is about to get a flavour extension.
Lucas Bols has released a range of pre-mix RTDs in formats including a 20cl single-serve "Cocktail Tube" made from recycled PET.
Just Drinks thinks: The coronavirus upended the drinks industry, but it also threw up a number of new ideas. Lucas Bols' eco-friendly plastic test tubes may not end up transforming the way consumers drink cocktails, but they're a good example of fresh thinking, especially when it comes to home consumption. [Deputy editor Andy Morton]
Kirin Holdings is to release a 9%-abv RTD that contains three of the five basic flavour categories.
Just Drinks thinks: During a stint in the wilds of Hokkaido as a ski instructor, I found The Strong to have an almost cult-like following among my colleagues from the UK, Oceania and the US. So much so that hotels and bars that didn't stock the RTD would make their own versions and call them 'Strongs'. Most of the time, we were having far too much fun to notice the difference. Like many aspects of Asian culture, Umami has taken off in the west, too. When will The Strong debut overseas? This pining fan wonders. [Reporter Rhodri Morgan]
Brown-Forman is to release the first age-statemented Jack Daniel's in over a century.
Just Drinks thinks: Brown-Forman's jump into Jack Daniel's age statements could be a timely boost for the Tennessee whiskey. In recent years, the brand's growth has been driven by new flavours such as Fire and Apple while the flagship Old No 7 has stagnated somewhat (a situation not helped by the ongoing tariff battle with the European Union). The limited-release 10-Year-Old won't move the needle on sales, but might remind consumers of Jack's heritage, and its position as America's best-known brown spirits bar call. [Deputy editor Andy Morton]
Anheuser-Busch InBev has pledged US$100m to increase the visibility of women's sports in the US.
Just Drinks thinks: Another week, another A-B InBev initiative – and one that strikes a strong social chord. Basketball and athletics are two of the US's most prominent female sports houses – particularly the former, where some reports tallied that WNBA viewing figures this season were up 75% over last year. It makes me wonder if a women's NFL equivalent will ever come to fruition – and if the Budweiser brand owner would get behind it. [Reporter Rhodri Morgan]