Fresh Del Monte's A Kick of Fruit energy drinks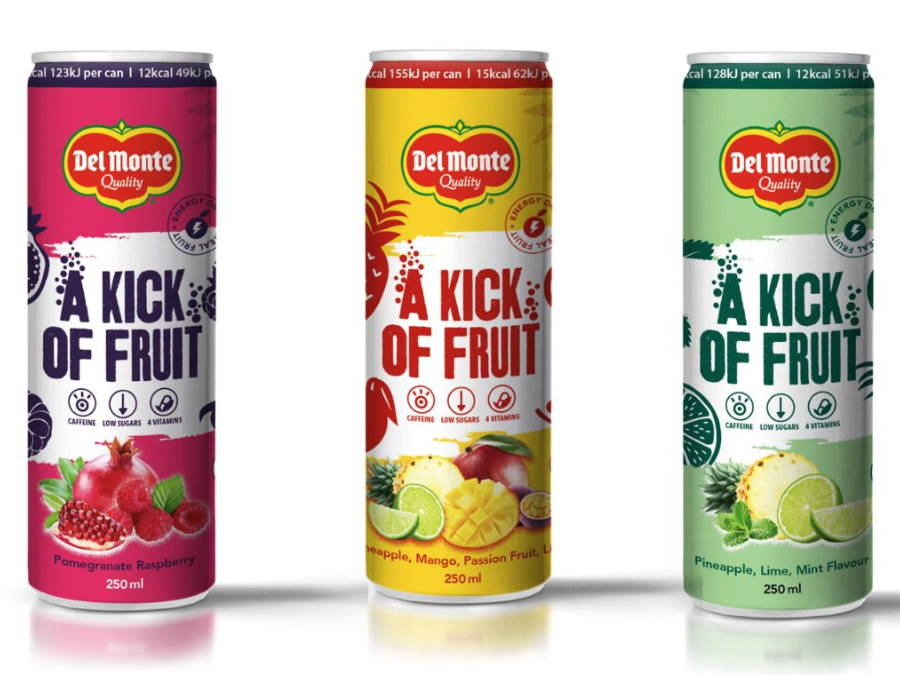 Category – Energy drinks
ABV – N/A
Location – UK
Price – SRP of GBP1.99 (US$2.40) per 25cl can
Fresh Del Monte has launched a range of energy drinks in tandem with Scotland-based beverage manufacturer, Old Tom Gin. The A Kick of Fruit range is available in flavours including pineapple, mango, passionfruit and lime, and pomegranate raspberry. They contain at least 20% fruit juice, caffeine and four B-group vitamins.
Just Drinks thinks: Demand for functional beverages has been on the rise since the onset of the pandemic, with consumers increasingly turning to drinks with added benefits to support their lifestyle. According to GlobalData analysts, energy drinks and functional ingredients will continue to be a key trend in 2023.
Viewed in this context, Old Tom Gin's decision to partner with Fresh Del Monte to launch a range of beverages infused with vitamins and with added caffeine looks a smart bit of category diversification.
William Grant & Sons' Glenfiddich Grand Reserva 21-year-old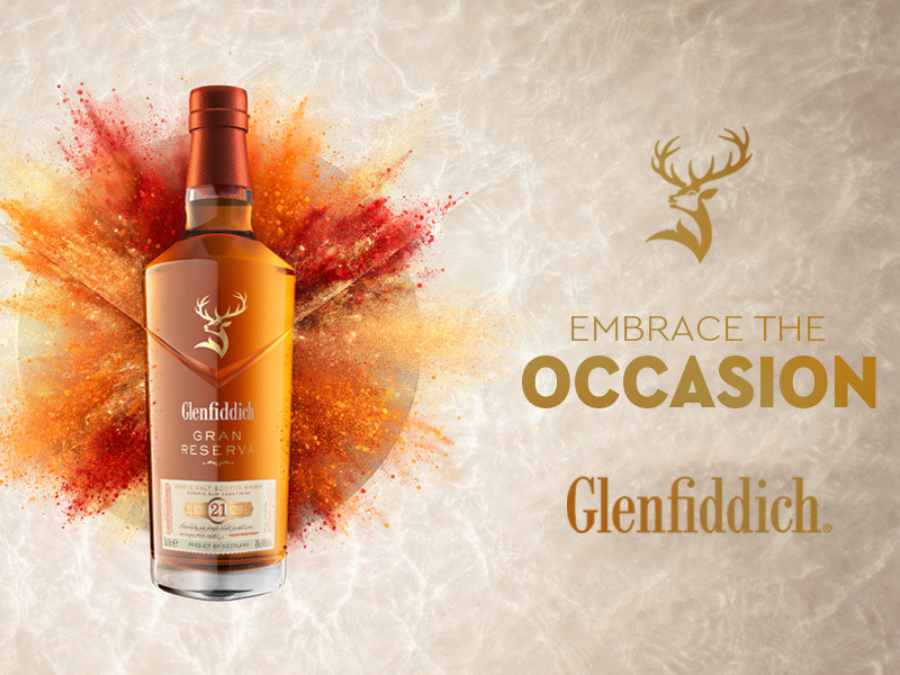 Category – Spirits, whisky
ABV – 40%
Location – India
Price – Not immediately available
William Grant & Sons has announced an India launch for its Glenfiddich 21-year-old expression. The Speyside single malt is matured in a combination of American and European oak casks for 21 years and finished for four months in bourbon barrels seasoned with Caribbean rum.
Just Drinks thinks: India has been well established as a key battleground for premium spirits in the coming years. According to GlobalData, the Indian spirits sector is expected to grow from $38.4bn in 2021 to $52.4bn by 2026, growing at a CAGR of 9%.
Whisk(e)y was the largest category in 2021, with value sales of $23.6bn, and so a premium play from William Grant & Sons – which has a presence that pales in comparison to market leaders Diageo, Pernod Ricard and Allied Blenders And Distillers – is logical. This new product will also appeal to the increasingly rum-curious consumer in the country (the rum category is forecast to grow by 10.8% between 2021-2026).
Wiper and True's Tomorrow 0.5% Lager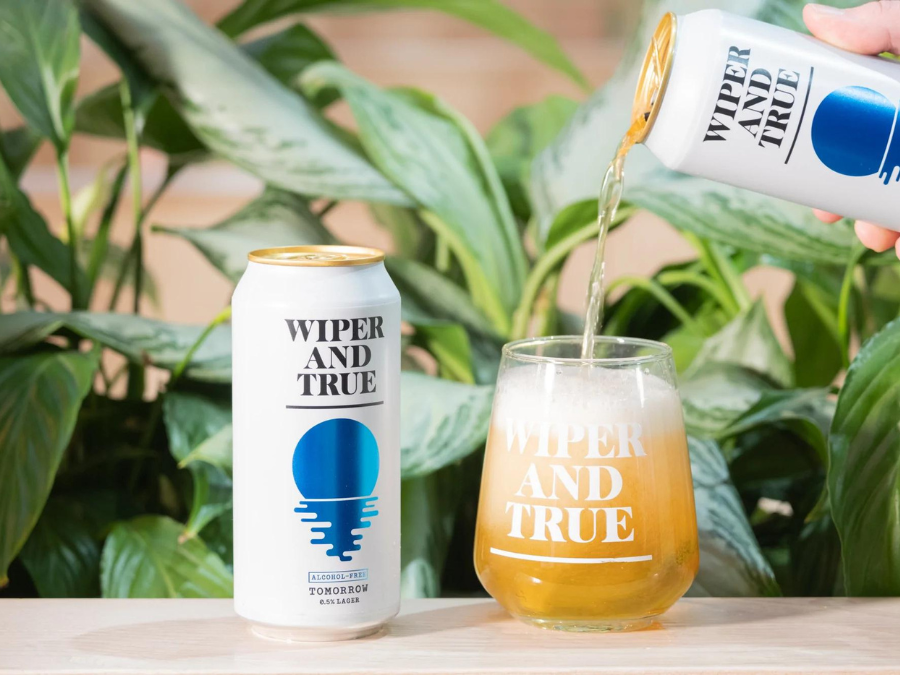 Category – Non-alcoholic, beer
ABV – 0.5%
Location – The UK
Price – Not immediately available
UK brewer Wiper and True has unveiled its first alcohol-free beer. Tomorrow – a 0.5% German Helles style lager – has been brewed to full strength and then de-alcoholised by the Bristol-based craft brewery.
Just Drinks thinks: Taken in isolation, a small, growing craft brewery choosing to launch a non-alcoholic beer as part of its offering is nothing out of the ordinary, given current market trends. What makes this launch stand out is Wiper & True's decision to opt for the de-alcoholisation method to produce its 0.5% lager. The Bristol brewery claims the method, mostly shunned by smaller producers in the past, has enabled it to create a beer much closer in profile and flavour to its full-strength propositions. If this method generates positive sales momentum, we'd expect other craft brewers in the UK to follow suit.
The beer will also launch on draught in a limited number of venues around the UK, making it an attractive option for drinkers that want to cut back while still enjoying pints in the pub this January and beyond.
Suntory Holdings' Nonaru Banshu Non-Alcoholic Highball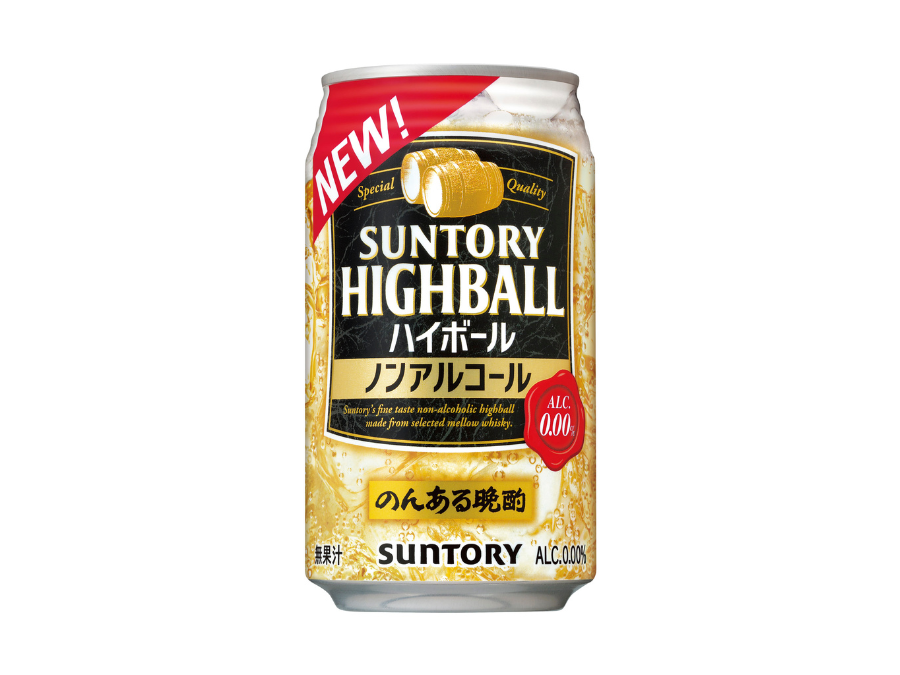 Category – Non-alcoholic, spirits
ABV – N/A
Location – Japan
Price – JPY158 (US$1.20) per 35cl can
Suntory – the Japanese parent company of US spirits giant Beam Suntory – has released a non-alcoholic Highball. Nonaru Banshu Non-Alcoholic Highball is made from whisky that is heat treated to remove the alcohol content and follows on from the successful launch of Nonaru Banshu Non-Alcohlic Lemon Sour in March 2021.
Just Drinks thinks: The Highball is an iconic drink in izakaya across Japan; its simple, refreshing nature and versatile flavour profile making it the ideal accompaniment to a broad range of foods from sushi to stir-fries. However, alcohol consumption in Japan has slowed in recent years and the country's spirits market is only expected to grow by a CAGR of 2% between 2021-2026, according to GlobalData.
Framed in this context, a move to create a non-alcoholic version of Japan's favourite whiskey-based cocktail is a smart bet from distilling giant Suntory. Its success probably depends on the extent to which heat treatment impairs the flavour of the whiskey the group has selected to use in this non-alcoholic RTD.
Sapporo's Stone Brewing Delicious Mixed six-pack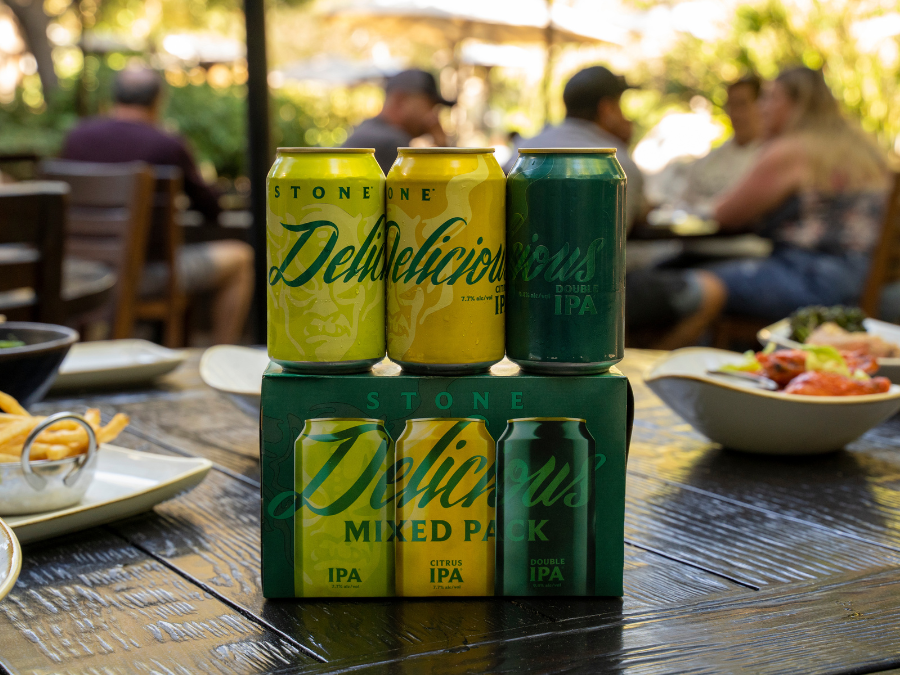 Category – Beer, IPA
ABV – 7.7-9.4%
Location – US
Price – US$11.99 for 6 x 34cl cans
Stone Brewing has launched two year-round variations on its gluten-reduced Stone Delicious IPA. Delicious Double IPA and Delicious Citrus IPA will be available nationwide in the US as part of a mixed six-pack, with Delicious Double IPA also available as a standalone six-pack.
Just Drinks thinks: Stone Brewing built its reputation on the back of its eponymous IPA; a gnarling West Coast IPA with a bitter, resinous flavour profile. As consumer palettes shifted over the past decade, its more approachable Delicious IPA has taken on the mantle of flagship and is currently one of the fastest-growing IPAs in the US according to Nielsen data.
This positive performance has led the Sapporo-owned Stone to seek to capitalise with two new rifts on the Delicious formula. Tapping into two of the biggest US craft beer sub-trends (tropical flavours, and higher alcohol content), these beers should prove popular, especially given their competitive price point.