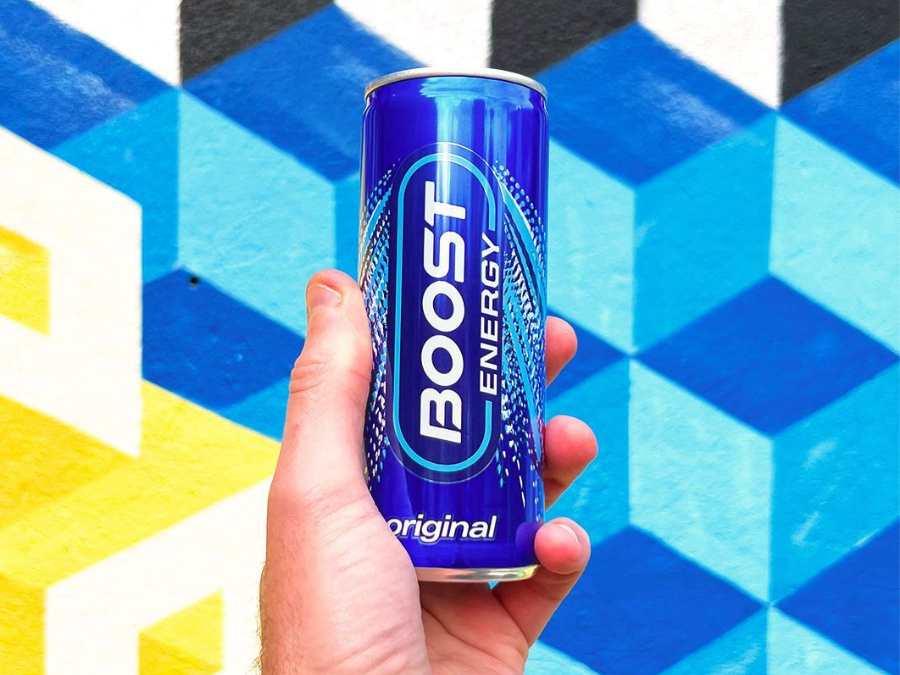 More than a third of consumers consider energy-boosting ingredients to be key when choosing a food or beverage, data shows.
Analysts expect energy and functional ingredients to be a key trend in 2023, according to research presented at a GlobalData webinar entitled 'Top Consumer Trends To Watch In 2023'.
Around 35% of people say they see energy-boosting ingredients as "essential", while 45% said immunity-boosting ingredients were a key purchase driver and 32% highlighted ingredients that aid relaxation or improve mood.
This is part of a wider "megatrend" of health and wellness which will continue to dominate food and beverage next year, analysts said.
Alice Popple, a GlobalData analyst focusing on consumer, food service and packaging practices, said: "Because consumers want to be in control of their health, they're actively looking for key buzzwords or claims on packaging to ensure that a product will align with their healthy lifestyle goals.
"The most appealing claims that we can see from our data are things like immunity boosting – which is especially apparent post pandemic – energy boosting and aiding relaxation.
"It's so important for brands to implement these claims into new product development and emphasise them on packaging and in marketing in order to reach and resonate with consumers."
The energy drinks segment has formed an important part of many beverage brand owners' M&A activity this year. Earlier this month Scottish soft drinks manufacturer AG Barr acquired UK peer Boost in a GBP20m (US$24.6m) deal. Keurig Dr Pepper (KDP) invested US$863m for a 30% stake in US energy-drink and recovery-beverage maker Nutrabolt.
Drinks giant Coca-Cola HBC posted double-digit volume growth in the energy drinks segment in the third quarter, driven by brands from Monster Beverage Corp. Coca-Cola CEO Zoran Bogdanović said: "This category has evolved from being a teenager drink, to become a part of the beverage landscape for many more consumers."
The number of consumers also looking for ingredients that aid relaxation or improve mood could bode also well for CBD brands in the new year.
Speaking to Just Drinks in August, UK-headquartered CBD brand Trip predicted the market for CBD-infused products would continue to grow as consumers become more aware of their physical and mental health in a post-pandemic landscape.
Trip co-founder Olivia Ferdi said: "Now more than ever before, the world has recognised that mental health is intrinsic to good health.
"As the boundaries between home and work blurred and these global events created new stresses to manage, it is remarkable to hear how our community has valued using Trip to work through the last few years."
Popple said: "Health and wellness will continue to outrank all other megatrends as the most important purchase driver through 2023. And it's a pattern that we've witnessed since 2021."
She added: "Now what we're seeing is consumers are actually becoming savvier with how they approach it. So consumers are hacking their way to better health and this is specifically through technological advancements, personalised nutrition and just simple daily switches that allow them to embrace healthier lifestyles more conveniently and efficiently. This is reliant on constant innovation from brands offering things like functional ingredients."
GlobalData's research also showed the beverage category could be one of the most resilient to trade down amid pressure on consumer purse strings. Both alcoholic and non-alcoholic drinks were among the categories consumers were least likely to trade down to a cheaper retailer for. Chocolate, confectionery and desserts and pet products, meanwhile, were among the most likely trade downs.
Tequila, whisky, beer, coffee – the ten most-read features on Just Drinks in 2022