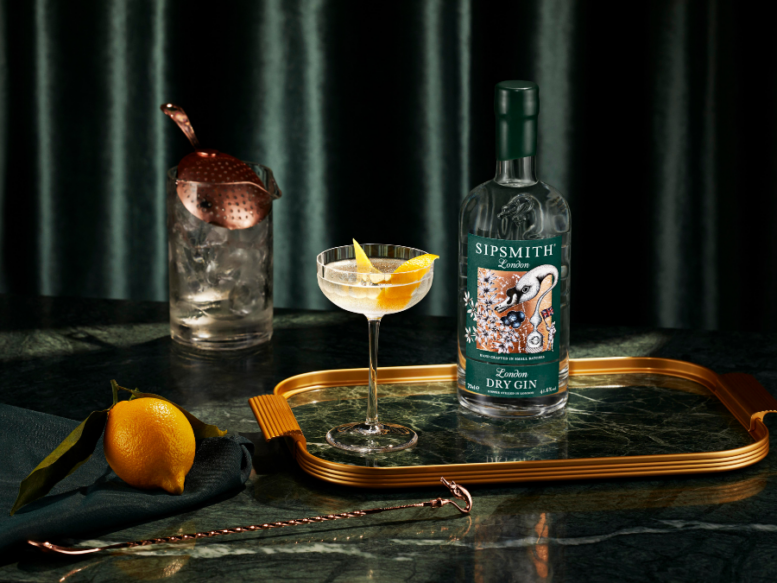 India's premium spirits market is growing quickly amid rising incomes and lower duties in many states boosting sales – and distillers remain confident despite the pressure inflation is putting on consumer spending.
The country's gross national income per head in 2021 was US$7,220 compared to $4,190 in 2010, according to World Bank data. With more money, "Indians are drinking better but, unlike in the West, [also] drinking more," Ruchika Gupta, the marketing director of Beam Suntory's operations in India, tells Just Drinks. "Our offering to the consumers is widening with a launch almost every quarter."
Sipsmith, the London dry gin, is Beam Suntory's latest offering in India, priced at INR2,700 (US$34) for a 75cl bottle. Gupta says such products are popular as a symbol of sophistication. "Spirits are not just the product that one enjoys but it is also the brand that helps people make a statement."
The general Indian spirits market has enough room for growth in premium sales, with about 20 million cases (nine litres each) of liquor products sold in India at present annually, with growth rates of between 7% and 10% over the past five years according to the All India Distillers' Association. "Premium category sales constitute only 3-5% of this but are registering annual sales growth rates of 12%," Virendra Nath Raina, the association's director general, explains.
This growth is well established. In 2018, premium spirits sales in India had recorded a five-year compound average annual growth rate of 7.7%, within which bottled imported spirits registered an average 10.9% growth, a report published by the Indian Council for Research on International Economic Relations (ICRIER) says. "By 2030, … 26% [of consumers] are estimated to move to higher brands, and 24% are expected to spend on newer categories of alcoholic beverages," the report says.
India's largest liquor company United Spirits, which makes whisky, vodka, gin, rum and brandy, increased the proportion of sales commanded by what it calls its 'prestige and above' (P&A) spirits from one-third to two thirds between 2013 to 2021. Earlier this year, the business, majority-owned by Diageo, sold a clutch of its more mainstream products to local peer Inbrew Holdings.
Opportunities for new entrants
The expansion of the premium segment has not been restricted to established brands and popular spirits. "When in 2017 we launched Greater Than gin [priced INR1,020 for 75cl], the premium gin market was only about 10,000 cases and dominated by Bombay Sapphire," Anand Virmani, the co-founder of Nao Spirits & Beverages tells Just Drinks. "Now it is 150,000 cases and Greater Than is the largest in the segment."
Currently, Virmani says, the growth in the premium category is steepest in gin. Nao Spirits also has an upmarket gin, Hapusa, priced INR3,200 for a 75cl bottle.
However, whisky still constitutes 65-70% of the premium spirits market in India, followed by vodka, rum and gin, Varna Bhat, founder of Blisswater Industries, makers of Rahasya vodka, says. "Each shop is now housing more brands. We are going to see a lot of interesting products coming out…more focused on the aspirational side."
In the Indian festival session that begins in October, more super-premium brandy and vodka lines will be launched by Bangalore-based Amrut Distilleries, Neelakanta Rao Jagdale, the company's chairman and managing director reveals, while not disclosing any details on the new launches. "Premium brands constitute 35% of our sales and are mainly whisky," he tells Just Drinks.
Since 2010, the distiller has been selling in India the country's first indigenously made single malt whisky Amrut. In the financial year ending March 2022, Amrut sold 4m cases of whisky, brandy, rum and gin worth INR3.55bn, with an annual growth rate of 15%, Jagdale says. "We are pleased with the growth trajectory it is taking."
In 2020, the growth in premium segment sales was accelerated by the Covid-19 pandemic, when people were forced to consume at home, spending money they might otherwise have spent in restaurants, Nikhil Agarwal, founder of consultancy All Things Nice and a spirits specialist based in Mumbai, explains. "They started buying more expensive spirits and it is very hard to go backwards."
Currently, bars and restaurants constitute only 30% of total Indian spirit sales, Nao Spirits' Virmani notes. He claims the increasing health consciousness among Indians is also helping premium brands excel. "A lot of people are drinking martinis or gin on the rocks to avoid extra sugar content of the mixer," he says. "All of these things are pushing out the lower-end [spirits] offerings."
Premium spirits boosted by India state duty reductions
Consumers were also encouraged earlier this year when excise duties in several Indian states, including Haryana, Odisha, Punjab, and Rajasthan, were sharply reduced. "The Glenlivet whisky, which used to cost INR18,500 six months ago in Mumbai, is now costing only INR11,500, Agarwal explains. The reason was a reduction in Maharashtra excise duties from 300% to 150% on imported liquor in November.
The same month, the state government of the capital New Delhi also adopted a new excise policy that permitted competitive pricing, leading to retail spirits prices being reduced by 30-40%.
Following conflict with India's central government over the move, however, the New Delhi government has halted its reforms – announcing on 31 July 31 it would return to its previous policy banning discounts for a six-month review period, although the formal regulations implementing this partial U-turn are still being approved and at present, discounts are still available in the capital region.
For the time being, the southern state of Tamil Nadu has the heaviest excise duties in India, with 260% on beer and 220% on spirits, says Roop Handa, vice president of Kaya Blenders and Distillers, which makes Minister's Reserve whisky, made from blended malts. Authorities in this state (and some others) collect taxes on the arrival of spirits at government-controlled sales warehouses. "We have to pay these duties upfront even before generating any kind of order confirmation," she says.
In other states, however, official sales of premium brands are nil, because they practice prohibition of all alcohol, for instance in Gujarat and Bihar. This can force distributors to take extreme measures to avoid trucks driving through these states with spirits, with some producer states' regulators installing GPS trackers on containers transporting liquor, Handa explains.
Ultimately, moving spirits in intra-state commerce is complex in tax and compliance terms. "It is like multiple countries in one country," Agarwal reflects.
The importance of India's major cities
According to Beam Suntory's Gupta, India's financial capital Mumbai and the whole of Maharashtra are the most important spirits markets in the country. Success there will influence other parts of the country because of the influence of its media and business. "The spirits that are successful there also get successful in other parts of the country," she says.
New Delhi can also be an influence on other parts of the country. "It has a really vibrant cocktail culture," she adds.
Some distillers believe there are opportunities for premium spirits from the additional price consumers will pay for sourcing ingredients from suppliers that follow ethical business practices, such as organic production and decent pay and conditions, asserts Blisswater's Bhat. The company is developing a new premium whisky. "Consumers are much more aware of what they want to consume and what they are expecting from a product," she says.
And India has the distilling capacity to accommodate various kinds of production methods. At The All India Distillers' Association, Raina says there are 113 grain-based distilleries in the country. All Indian spirits manufacturers could move upmarket if they wanted to.
"It is not a fad but a trend which is here to stay," Gupta says.