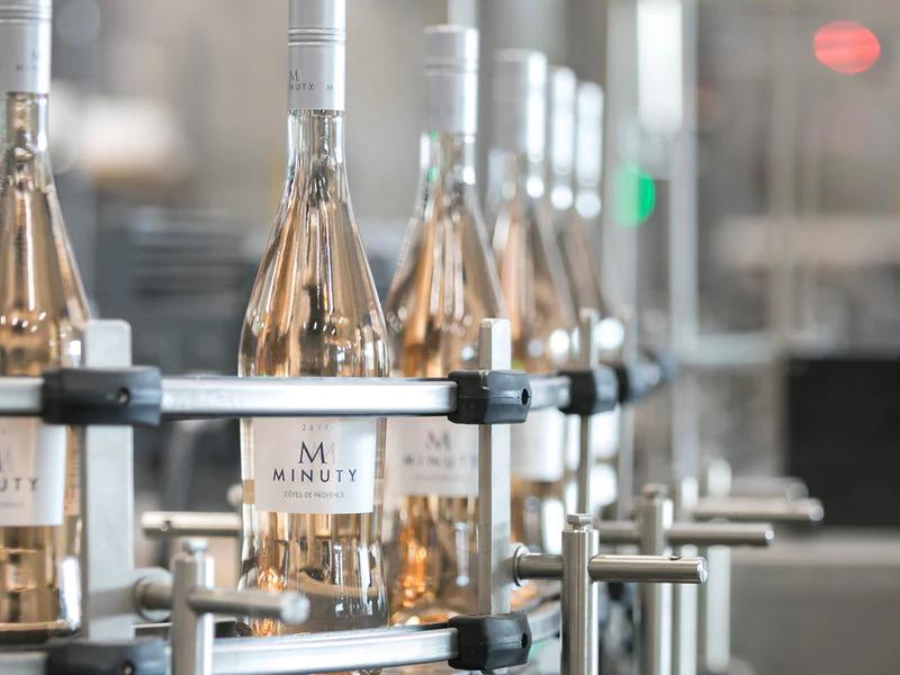 Sonnländer Beverages – a subsidiary of Germany's largest food retailer Edeka – struck a deal to acquire mineral water and soft drinks peer Siegsdorfer Petrusquelle.
Siegsdorfer Petrusquelle is primarily known in Germany for its production of mineral water but also makes a range of soft drinks and spritzers. Its namesake brand of water will continue to be produced following the deal and all employees are expected to be retained.
Just Drinks thinks: Global supply chain disruption, combined with ongoing tension between retailers and suppliers in Europe, have prompted Edeka to seek greater control over the sourcing of basic goods. In March last year, Germany's largest food retailer acquired the remaining 55% of the shares in family bakery Allwörden and last month the group's beverages division added Siegsdorfer Petrusquelle to its roster.
With the purchase of the Bavarian mineral water producer and its spring, Edeka will be less exposed to the bottled water shortages that have plagued the German market in recent times. Vertical integration of this nature makes sense in the context of the inflationary environment in Europe and Edeka will undoubtedly have had fresh memories of its recent price spat with The Coca-Cola Co. in its mind when taking the decision to move for Siegsdorfer Petrusquelle.
Casa Maestri, one of the largest Tequila producers in Mexico, made another acquisition, snapping up Bellagave Infused Tequila.
The deal will see the flavoured, 100% blue agave Tequila join Casa Maestri's portfolio of over 25 distillery-owned Tequila brands sold throughout the US and in 35 other countries.
Just Drinks thinks: Casa Maestri's acquisition of another brand it already produces in-house might not do much to stir the imagination but it serves as another reminder of the Tequila category's ever-growing stature. As spirits categories mature, they tend to fragment and the presence of mango-jalapeño and coconut-flavoured Tequilas alongside añejo and extra añejo variants in the roster of one of Mexico's largest producers is solid evidence of that point.
Bellagave's flavoured Tequilas offer consumers "a lighter Tequila option", according to Casa Maestri and, while purists may sniff, they'd do well to remember not every drinker wants a three-plus-year-old añejo that tastes of leather and oak. With Tequila Sodas and other Tequila-based RTDs also growing in popularity, the category is an increasingly broad church, and it's no surprise one of its largest players is looking to diversify its offer.
Moët Hennessy struck a deal in principle to acquire a majority stake in French winery Château Minuty.
The drinks arm of luxury consumer giant LVMH said the "strategic alliance" with the French winery included provisions for a takeover of the Minuty estate and vineyard. Financial terms were not disclosed.
Just Drinks thinks: With annual sales of 9m bottles and a presence in 100 countries globally, the Minuty estate makes for an attractive addition to Moët Hennessy's portfolio. The deal – Moët Hennessy's third in rosé – further strengthens the group in a segment for which it clearly has high hopes. Speaking last July, CEO Philippe Schaus told investors the group was seeing the same patterns of growth in the rosé category as previously seen in Champagne.
While the segment may have some way to go to match Champagne's might, there are signs rosé is on the way up. Since 2002, consumption of rosé wine has grown by 23% – according to The Observatoire Mondial du Rosé's latest report – while sparkling rosé has grown from a total of 2% of total Champagne production in the 1980s to 11% in 2021, according to the Comité Champagne.
With this deal, Moët Hennessy now has its hands on a considerable chunk of Provence rosé. Its 2023 vintage is likely to comfortably exceed 25m bottles, with the Minuty's estate's contribution dwarfed only by market leader Château d'Esclans in its roster. The entire appellation of Côtes de Provence produced 101m bottles of rosé in 2021, so growing interest in rosé wine globally will no doubt be met with a toast at the Paris-headquartered group's top table.  
Diageo received regulatory clearance to buy an additional 14.97% stake in Kenya's East African Breweries.
The global drinks giant intends to make the purchase via its Diageo Kenya unit. The move would up the total percentage owned by Diageo in East African Breweries by a third, to 65%.
Just Drinks thinks: Africa is a key market for Diageo, with the brewer and distiller looking to take advantage of rising alcohol consumption across the continent. Last year in Tanzania, the Johnnie Walker brand owner raised its equity holding in Serengeti Breweries by 30%.
Framed in this context, a move to increase its stake in Kenya's East African Breweries, which is well established in Kenya, Uganda and Tanzania, and has a presence across ten countries on the continent, looks a smart bet. The London-headquartered firm was said to be impressed with the resilience shown by East African Breweries during the Covid-19 pandemic and sees the unit as a potentially valuable source of future net sales value growth.
The decision to up its stake in EAB contrasts with the approach taken by Diageo in other African markets where it has less scale. Last year, the Don Julio maker divested its Guinness operation in Cameroon to market leader Groupe Castel, opting for an asset-light model through which it could grow its brands in the country.
Other notable beverage M&A news in February:
L Catterton 'in talks to buy mezcal maker Ilegal'
EARI Beverage acquires California's Perfectomundo Tequila
US consumer-products firm Starco Brands buys Soylent Nutrition
Pronghorn backs another four new black-owned businesses
Nirvana Water Sciences acquires Alder Creek Beverages
French firm GBH buys UK distributor Mangrove Global