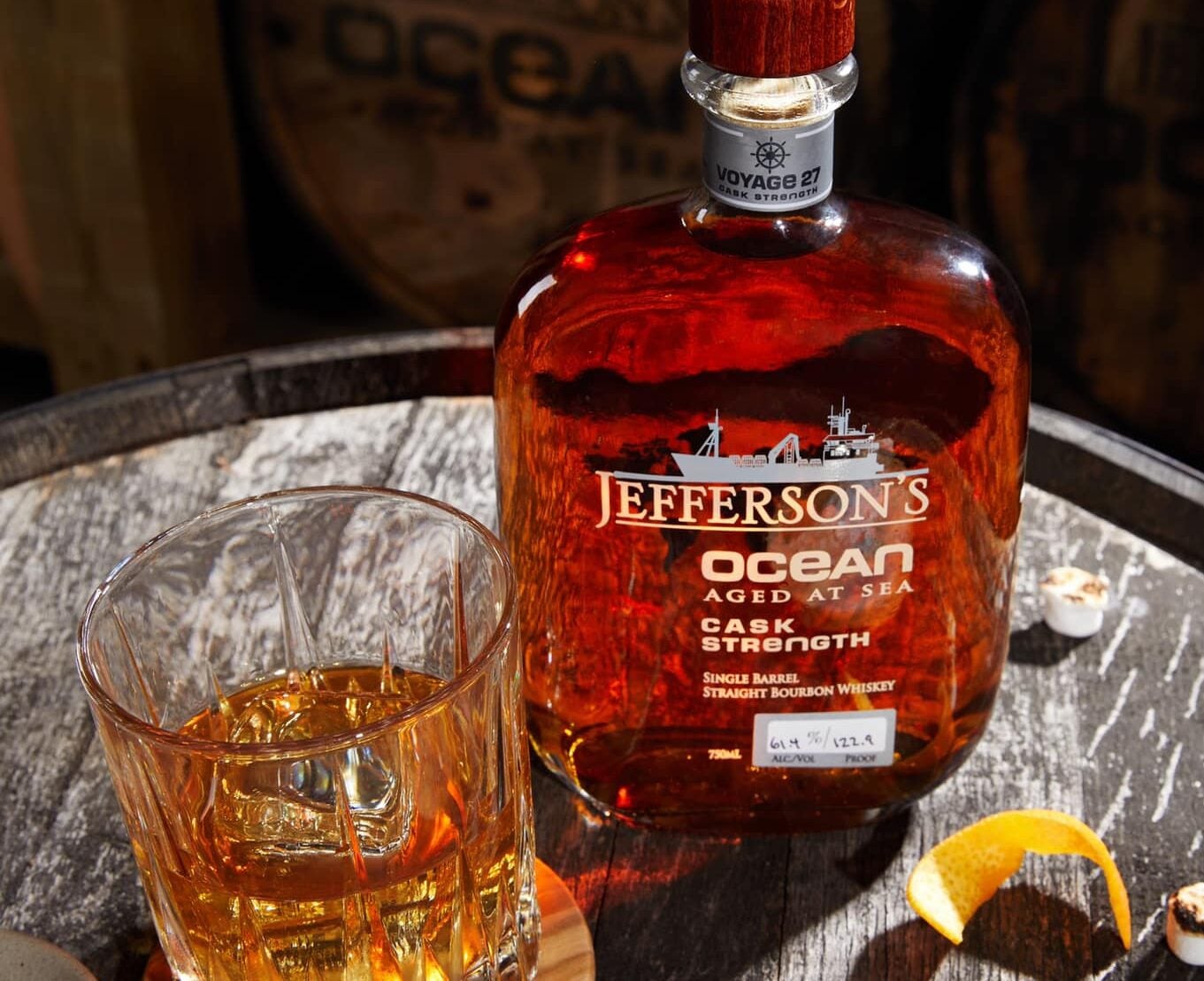 US spirits export sales grew 30% to a record US$2.06bn in 2022, according to a new report by the Distilled Spirits Council of the United States (DISCUS).
The rise came despite exports of American whiskey to the UK having not yet returned to pre-tariff levels, DISCUS said. The UK joined the EU in halting retaliatory tariffs imposed on US goods including whiskey in June last year.
The analysis showed US spirits exports, driven by American whiskeys, have nearly quadrupled in two decades, rising from $551m in 2002.
DISCUS cited the lifting of tariffs, ongoing premiumisation trends in key export markets, the reopening of the hospitality sector and an increase in the number of US distilleries as factors behind the continued strength of spirits exports.
The EU remains the biggest market for US spirits exports, making up 34% of the $2.06bn total. Spirits exports to the trading bloc grew by 25% in 2022, following the EU's decision to remove tariffs in January last year. At $703m, US spirits exports to the EU have now surpassed pre-tariff levels from 2017.
Canada was the second-largest customer, with $268m worth of exports in 2022.
Exports to the UK, meanwhile, grew by 28% to $159m. While American whiskey exports made up $112m of this figure, exports of US-made Bourbon, single malt and rye whiskies to the UK remain below the $149m recorded pre-tariffs in 2017.
"While US spirits exports tumbled between 2018 and 2021, due largely to retaliatory tariffs on American spirits imposed by the EU and UK, the latest export data show that U.S. exports have rebounded to a record high following the suspension of the tariffs," said Rob Maron, DISCUS' vice president of international trade. "Producers have begun to recapture lost market share in the EU but American whiskey exports to the UK still lag behind the 2017 pre-tariff level and the threat of tariffs returning continues to stifle growth in these top markets."
Maron added: "We urge the Biden administration to secure the permanent removal of these tariffs. If an agreement on steel and aluminium is not reached with the EU before the end of 2023, the EU will reimpose its retaliatory tariff at 50% on American whiskeys. That will bring this renewed interest in American whiskey among EU consumers to a screeching halt."
Although American whiskey remains the biggest driver of US spirit exports, accounting for 62% of all shipments in value terms, other distilled spirits also performed strongly in 2022. DISCUS highlighted exports of vodka (+57%), rum (+16%) and gin (+26%) as other categories showing dynamic growth.
In January, DISCUS revealed spirits revenue took a leading share of US total beverage alcohol sales for the first time in 2022.
The trade body cited booming sales of Tequila, mezcal, American whiskey and pre-mixed RTD cocktails as being the contributory factors behind US spirits' continued rise.
"I would love it if that happens" Campari's Ugo Fiorenzo on US spirits trends, Wilderness Trail and the prospect of more blockbuster deals