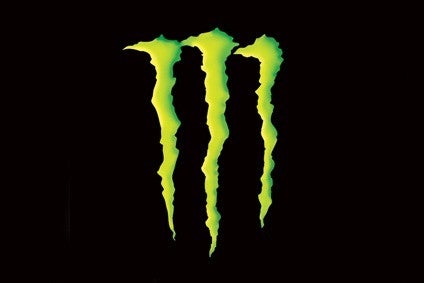 This month's official opening of The Chuan Malt Whisky Distillery gave Just Drinks the chance to speak to the team behind the new China venture.
Earlier this month, Just Drinks caught up with the director-general of Europe's soft drinks trade association. On his second anniversary in the role, Nicholas Hodac discussed the challenges facing the category as well as those facing an organisation with bitter rivals on its books.
Trying to be all things to all consumers carries great risk for brand owners. Spirits category commentator Richard Woodard asks: How far can you stretch things before they snap?
Beer commentator Stephen Beaumont has been watching the battle between his specialist category and hard seltzer for long enough now to ask: Why is beer bearing the brunt?
Monster Beverage Corp is considering a merger with Constellation Brands, according to a report. Citing sources close to the matter, Bloomberg said energy drinks maker Monster, which is minority owned by The Coca-Cola Co, is in talks with advisors about a deal to combine with Constellation.
In September, Constellation Brands announced plans to relocate its headquarters to a large waterside development in downtown Rochester, New York. The moving date is not until 2024, but by then Constellation may need the extra space.
On Just Drinks' news pages:
The head of Pernod Ricard's Asia business has hailed a head start over Diageo in building a Chinese single malt distillery, saying the group is a "pioneer" in the burgeoning category.
Just Drinks thinks: The team at Pernod Ricard are proud of the headstart they have on Diageo when it comes to building a single malt distillery in China. But, while Pernod can claim to have had the idea first, when it comes to execution, Diageo may well overtake its French rival. Both companies have decades of experience in China, but Diageo has bigger boots on the ground in the form of its Shuijingfang baijiu operations in Chengdu. That well of local know-how could give it a crucial advantage in the forthcoming battle for the Chinese whisky market. [Deputy editor Andy Morton]
The Indian state of Maharashtra has lowered its rate of duty on imported spirits, prompting excitement from the Scotch whisky industry's trade organisation.
Just Drinks thinks: We can forgive the Scotch Whisky Association its upbeat response to Maharashtra's move on excise – but there's still a way to go. The state's decision applies across all imported spirits, of course, and not just those from post-Brexit Britain. Much as we've seen so many Indian false dawns before, the UK will hope this is more than a flirtation and a harbinger for trade talks between the two nations. We won't hold our breath [Editor Olly Wehring]
Diageo will launch an at-home version of the 'canned draught' serving platform for its Guinness brand in the UK.
Just Drinks thinks: At Diageo's Capital Markets Day last week, I was fortunate enough to have a lengthy demonstration of Microdraught's capabilities. It's a wonderful bit of kit for the Guinness purist but is eye-wateringly expensive. But wait, there's more: The platform only takes specially-designed cans that will presumably cost more than regular cans (albeit, they'll house a full pint rather than 44cl). Isn't there something more convivial about imbibing the dark stuff in a pub, anyway? [Reporter Rhodri Morgan]
Royal Unibrew has agreed terms to purchase a Danone-owned mineral water brand. The Denmark-based company has acquired 100% control of Aqua d'Or Mineral Water, subject to approval from the Danish Competition Authority
The Boston Beer Co has rolled out a range of limited edition hard seltzers from its Truly brand in the US.
Just Drinks thinks: Hats off to Boston Beer Co for keeping festive spirits alive in these darker dark times. By its CEO's own admission, hard seltzer's boom is slowing and what The category will look like this time next year is anyone's guess. What better way to turn the frowns from inventory write-offs, a potentially diminished full-year showing and active lawsuits upside down than with a can of Holiday Sangria Style? [Reporter Rhodri Morgan]
A strong finish has helped Britvic finish its fiscal-2021 with a flourish after a tough first six months of the year.
The US division of Anheuser-Busch InBev has acquired a hard seltzer company in the country. Anheuser-Busch confirmed the purchase of Hoop Tea late last week, bringing the Maryland tea-infused alcoholic sparkling water brand owner into its 'Beyond Beer portfolio.
Remy Cointreau has upgraded its full-year expectations for fiscal-2022 and flagged its intention to up marketing investments over the 12-month period.
Ball Corp's newly-raised minimum order requirements for aluminium cans could "change the entire beer landscape" for small and independent brewers, a US trade group has warned.
Just Drinks thinks: The metal packaging industry is being forced to move fast as aluminium prices hit record levels. Companies are racing to build new facilities to help meet consumer demand, but those sites won't come online for months or even years. In the meantime, it seems they're tweaking their business models to safeguard supply for their biggest – and therefore most important – customers. This makes business sense, but the knock-on effect to smaller players could alter the shape of the beverage industry Deputy editor Andy Morton]
A group of 48 wine and spirits companies has lobbied the UK Government to ease HGV driver shortages in the country.
From GlobalData's most recent research:
Carlsberg is in a strong position to take advantage of future disruptions in the alcoholic beverages sector, according to GlobalData. The Denmark-headquartered group comes top in a ranking of overall leadership in the themes that matter most for alcohol brand owners.
Unilever and Suntory are among the beverage brand owners best positioned to take advantage of future artificial intelligence disruption in the industry, according to recent research. The assessment comes from GlobalData's Thematic Research ecosystem, which ranks companies on a scale of one to five, based on their likelihood to tackle challenges like AI.
References to the term 'cybersecurity' in filings from beverage companies have increased markedly over the last five years, according to recent research.
Europe extended its dominance of cybersecurity-related recruitment among drinks industry companies in the third quarter of 2021. The number of roles in the region made up 36.7% of total cybersecurity jobs in the three months to the end of September – up from 25.4% in the same quarter last year.
The proportion of beverage manufacturing and supply companies hiring for Artificial Intelligence-related positions in September declined on the month prior, according to GlobalData research, with 33.3% of those featured in the analysis recruiting for at least one such position.
Free Whitepaper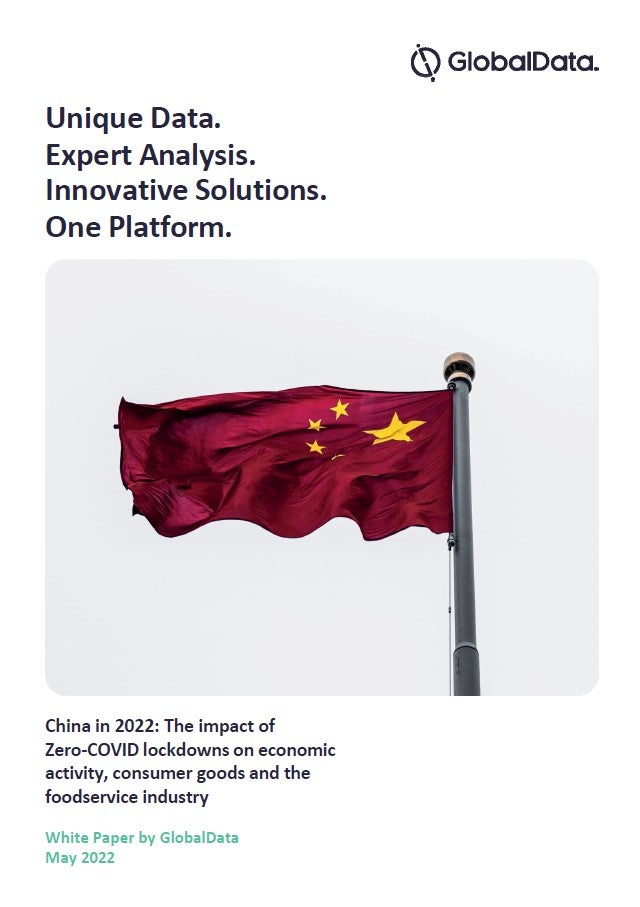 What is the impact of China's Zero-COVID lockdowns on economic activity, consumer goods and the foodservice industry?
While wanting to protect the country from being overwhelmed by Omicron, China's adherence to a Zero-COVID policy is resulting in a significant economic downturn. COVID outbreaks in Shanghai, Beijing and many other Chinese cities will impact 2022's economic growth as consumers and businesses experience rolling lockdowns, leading to a slowdown in domestic and international supply chains. China's Zero-COVID policy is having a demonstrable impact on consumer-facing industries. Access GlobalData's new whitepaper, 
China in 2022: the impact of China's Zero-COVID lockdowns on economic activity, consumer goods and the foodservice industry
, to examine the current situation in Shanghai and other cities in China, to better understand the worst-affected industry sectors, foodservice in particular, and to explore potential growth opportunities as China recovers. The white paper covers:
Which multinational companies have been affected?
What is the effect of lockdowns on foodservice?
What is the effect of lockdowns on Chinese ports?
Spotlight on Shanghai: what is the situation there?
How have Chinese consumers reacted?
How might the Chinese government react?
What are the potential growth opportunities?
by GlobalData