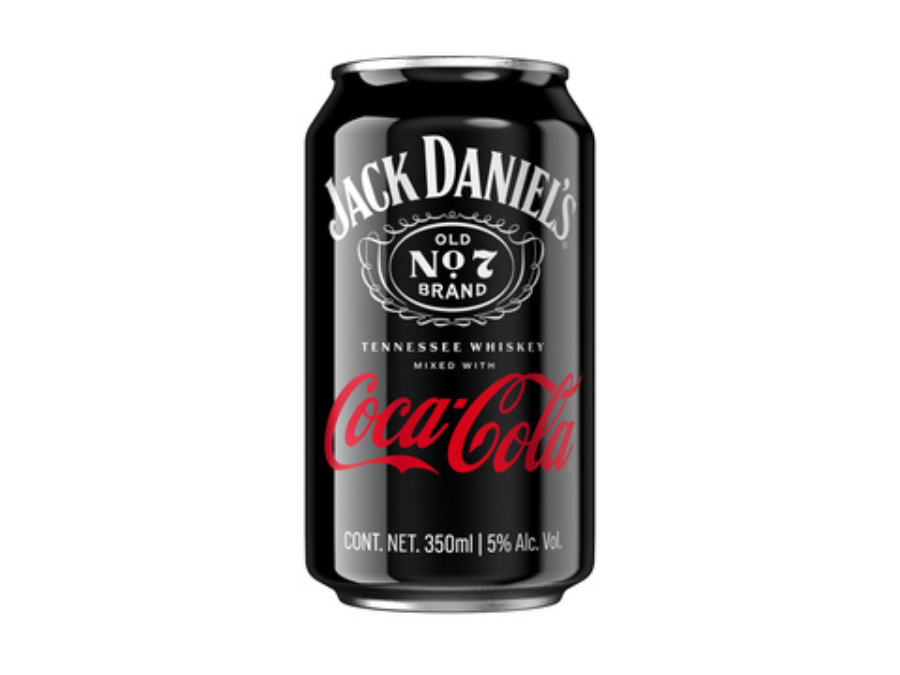 The Coca-Cola Co.'s pre-mixed RTD with Brown-Forman's Jack Daniel's brand will hit shelves in the US in March, the CSD giant's CEO has confirmed.
Speaking after the Atlanta-headquartered group reported it's fourth quarter and full-year 2022 results on Tuesday (14 February), CEO James Quincey told analysts its Jack Daniel's & Coca-Cola RTD – presently on sale in Mexico – would launch at the end of next month.
Discussing The Coca-Cola Co.'s ambition to become what it describes as a "total beverage company", Quincey said: "We're looking with great interest in the degree of traction in some of the alcohol experiments, particularly Jack and Coke doing well.
"Early data in Mexico where we launched at the end of last year was encouraging, and ahead of expectations. The US launch will be very interesting at the end of March."
In a statement to Just Drinks, a spokesperson for Brown-Forman also confirmed the launch plans.
"Last year, Jack Daniel's and The Coca-Cola Company announced plans to debut Jack Daniel's & Coca-Cola RTD, which has since arrived on shelves in Mexico," the Brown-Forman spokesperson said. "We're excited to soon bring the pre-mixed cocktail nationwide to the United States beginning in late March."
Just Drinks has asked The Coca-Cola Co. for more information – including an exact launch date –  for the 5% abv RTD product, which was first announced in June 2022.
The partnership is the first time the two companies have worked together on a product, although Brown-Forman has previously released pre-mixed Jack Daniel's and Cola RTDs in markets including the UK.
In its results on Tuesday, The Coca-Cola Co. reported fourth quarter net revenues of US$10.1bn, an increase of 15% (on an organic basis) on the same period a year prior. Full year revenues stood at $43bn, a 16% increase in top line.
On a comparable (non-GAAP) basis, operating profit margin was 28.7% in both the current year and the prior year.
The Fanta brand owner said it had benefited from "strong topline growth" but margins were unfavourably impacted by the Bodyarmor acquisition, higher operating costs and an increase in marketing investments versus 12 months prior.
For the full Year 2023, the company expects to deliver organic revenue (non-GAAP) growth of 7% to 8%.
In October, The Coca-Cola Co. said it was seeing the first signs of inflation dragging on consumer spending power in Europe in categories like juices and bottled water.
The Bodyarmor brand owner's fourth quarter year results reflected that reality, with juice, value-added dairy and plant-based beverages volumes declining by 7%, and water, sports, coffee and tea volumes coming in even compared to the same period the year prior.
Why the Jack Daniel's Coca-Cola tie-up could be a game-changer