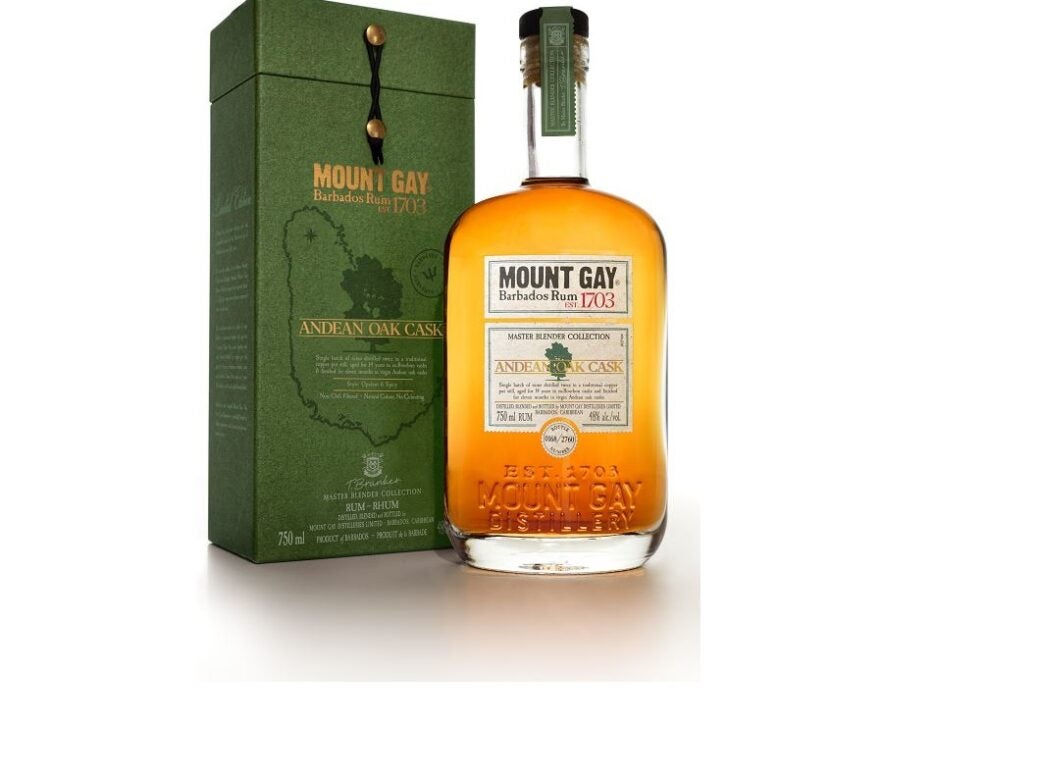 Category – Spirits, rum, Barbados, 48% abv
Available – From this month
Location – The US, available through selected retailers
Price – SRP of US$195 per bottle
Remy Cointreau has released a fourth addition to its Mount Gay Rum brand's 'Master Collection' range.
Andean Oak Cask contains rum that has spent 14 years in ex-Bourbon casks before resting for 11 months in barrels made of oak sourced from Colombia's Andes region. The expression, which is limited to 1,026 bottles in the US, will be available at selected retailers nationwide in the coming weeks.
The iteration follows the collection's 'Pot Still' and 'Port Cask' releases in 2019 and 2020, respectively.
"I was inspired by the incredible feedback we had following my release of The Port Cask Expression and I wanted to push my boundaries further," said Mount Gay's master blender, Trudiann Branker. "Using a totally new cask paired with a traditional pot still rum created something entirely new, bold and layered that I think rum enthusiasts around the world will thoroughly enjoy."
Last month, Remy released a St Remy brandy finished in barrels that formerly held French sweet wine Sauternes.
What will Rémy Cointreau's priorities be for the years ahead? – Click here for a Just Drinks analysis