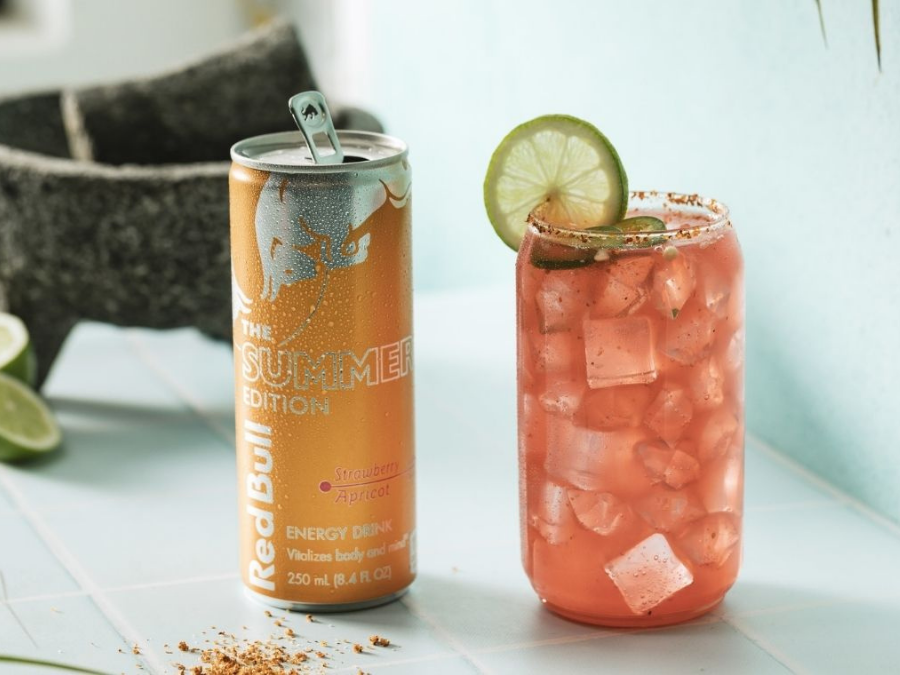 Category – Soft drinks, energy
Available – From next month
Location – The US, available nationwide
Price – Not immediately available
Red Bull is to debut a limited-edition strawberry & apricot-flavoured extension of its namesake energy drinks brand in the US.
Red Bull Summer Edition Strawberry Apricot will begin hitting Walmart's shelves nationwide from 4 April, with a wider off-premise launch taking place from May. The expression will be sold in single cans, in both 8.4oz (25cl) and 12oz (35cl) formats.
Further details regarding the SRP or the caffeine content were not immediately available.
Past 'Summer Edition' variants from Red Bull have included Watermelon, Beach Breeze, Coconut Berry and Dragonfruit.
The energy drinks category in the US is in healthy shape at present, having increased in value terms by nearly US$7bn since 2017, according to GlobalData. Category growth is set to continue in the future - albeit at a slightly slower rate - with sales predicted to top $24.6 bn by 2026. The ten-year compound annual growth rate (CAGR) of the category is forecast to be 5.05%.
Have soft drinks brand owners been virtue signalling over Ukraine? - Click here for a Just Drinks comment