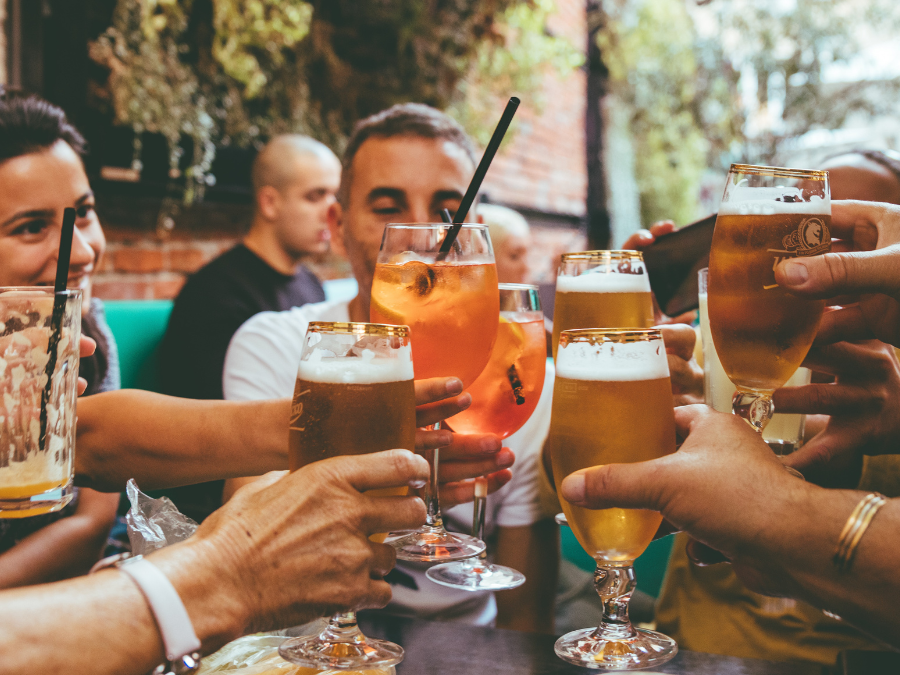 Nearly half of UK adults say they plan to cut out or reduce their alcohol consumption in January, a study from the world's largest brewer suggests.
A study commissioned by Budweiser Brewing Group UK&I – a subsidiary of Anheuser-Busch InBev – found 49% of those surveyed planned to lower their consumption of alcohol this month.
The survey of 2,169 adults living in the UK was carried out in December. Respondents' top non-alcoholic alternative was mocktails, with 34% saying they would drink a cocktail alternative. Roughly one in five (21%) said they would drink a non-alcoholic beer at social gatherings.
More than one in four of UK adults (27%) find pubs, clubs and bar visits "tough" when not drinking alcohol, the study claimed.
Some 13% of those not drinking alcohol said they would be more likely to go to a social event if non-alcoholic alternatives were available.
Marie Fukuura, future growth brands director at Budweiser Brewing Group, said: "There is a clear interest in no-and-low alternatives and, as the category continues to grow, we are seeing more and more beer drinkers look to moderate their alcohol consumption without giving up beer entirely."
Dry January has become a key month of marketing for non-alcoholic beverage producers. US-based Athletic Brewing Co. CEO Bill Shufelt told Just Drinks it was launching its "biggest marketing" spend to date this month with the 'Give Dry A Try' campaign.
"We're hoping to reach over 45 million people through the campaign and marketing impressions worldwide. That's everything from a lot of out-of-home and sampling and definitely some broader umbrella media as well," Shufelt said.
Growing consumer interest in non-alcoholic and lower-alcohol beverages is fuelling inorganic moves by conventional manufacturers in the sector. Athletic Brewing has attracted investment from Keurig Dr Pepper and, earlier this month, the latest deal saw Netherlands-based distiller Lucas Bols snap up non-alcoholic spirits brand Fluère.
Speaking at a Just Drinks event in September, Craig Hutchison, the founder of UK non-alcoholic drinks business Mindful Brands, said: "This category will continue to grow, outpacing alcohol for the rest of our lifetime. Until non-alcohol-consuming adults have the same amount of choice as alcohol-consuming adults have there is room for more brands."
Low in strength, high in ambition: what does the future hold for the non-alcoholic drinks sector?