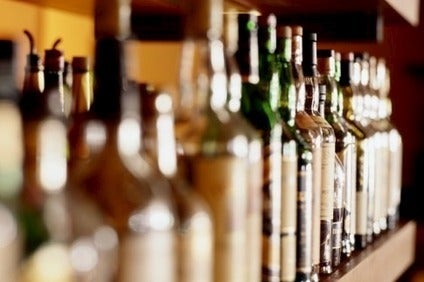 Here's a round-up of this week's highlights in the global spirits & wine categories. We are also running similar round-ups for beer and soft drinks & bottled water.
You might not know Asian superstar Karen Mok, but I do. I used to wake up to her every morning. Wait, let me explain.
E&J Gallo Winery has added to its vineyard footprint in California through the purchase of Cypress Ranch and part of Palisades Vineyard in Napa Valley.
The recent problems that the Coca-Cola Co has encountered in India, and the launch by Diageo of its new Water Blueprint, underline once again just how central water stewardship is to the sustainability strategies of major beverage companies.
Stock Spirits has warned that it expects its performance in the first half of this year to be "weak", although full-year numbers should finish in line with expectations.
Despite the market split, the Tequila category is on the cusp of its own boomtime. But, the positioning of the mixto sector compared to 100% agave carries echoes of Scotch whisky past-tendency to hype single malts to the expense of blends. And now, Scotch volumes are suffering. Will Tequila make the same mistake? Richard Woodard investigates.
The head of Sula Vineyards has warned that rising temperatures and unreliable rainfall is affecting the Indian company's wine production.
SPI Group's US & Canada sales head has left the company in the wake of a structural shake-up.
In May, the International Wine Challenge released the gold medal winners for 2015. Here they are.
The UK's love of sparkling wine, coupled with a desire for value for money, has proved great news for Prosecco.
Belvédère is set to change its name to Marie Brizard Wine & Spirits.
In the battle for consumers' hearts and minds, are drinks companies overlooking the widely-held definitions of words and phrases? Is there leeway to argue that certain terms may not mean exactly what consumers perceive? Ian Buxton considers the evidence.
European Union (EU) delays in tabling draft rules on how labelling for alcoholic beverages should be treated under EU food information legislation have been branded "unacceptable".
Castel has purchased a 5.66% holding in Belvédère. The transaction has been completed within the framework of an agreement with Morocco-based Diana Holdings, the wine and spirits company's single biggest shareholder.