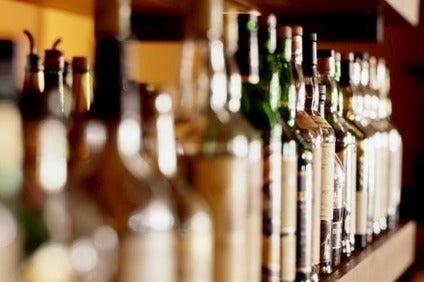 Here's a round-up of this week's highlights in the global spirits & wine categories. We are also running similar round-ups for beer and soft drinks & bottled water.
Laurent-Perrier has appointed Pernod Ricard's international treasury director as its new CFO.
Diageo has welcomed a vote by shareholders of its United Spirits subsidiary, which will allow the Indian firm to produce and sell its parent company's brands in the country.
The end of the tough times is on the horizon for Pernod Ricard, finally, with one analyst claiming the company has five reasons to be upbeat about the year ahead.
Bacardi has appointed a new chief marketing officer as previous incumbent Andy Gibson is set to leave after less than two years with the company.
The former CEO of UK breadmaker Hovis is to join Treasury Wine Estates (TWE) as its new chief supply officer.
If adaptability and versatility are key strengths in today's fast-moving drinks market, there is arguably one category which carries all before it. Indeed, a new just-drinks/The IWSR report describes pre-mixes as the "fast fashion" sector of the alcoholic drinks market.
The Commercial Court of Paris has ordered the liquidation of on-line wine trader Heracles, which owns the website 1855.com.
Bacardi has installed Mike Dolan as its permanent CEO after he was first appointed on an interim basis in May.
Constellation Brands has appointed a former Beam Inc executive as its chief growth officer, a newly-created role.
Following Chris Losh's look at what he thinks will hit the wine industry in the first half of this year, our wine commentator returns with his forecasts for the latter six months of 2015.