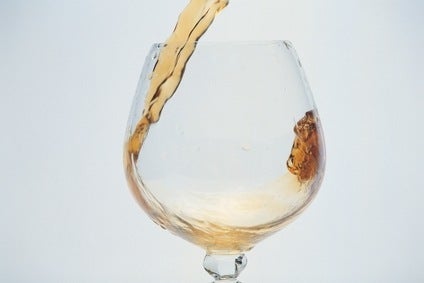 Here's a round-up of this week's highlights in the global spirits & wine categories. We are also running similar round-ups for beer and soft drinks & bottled water.
For a long time seen as something of a poor relation in the spirits world, the rum category is identified as the "next big thing" in the global spirits market in a new IWSR/just-drinks report.
KWV has launched its first campaign to focus on the company's trademark instead of single brands.
With Stock Spirits still keen to increase its footprint in Central & Eastern Europe (CEE), which companies should it have on its shopping list? We present the case for Hungary's Zwack Unicum.
For a company sometimes viewed as large and ponderous, Diageo last week did a good job of outmanoeuvring its rivals.
E&J Gallo Winery is to buy Sonoma County's J Vineyards & Winery for an undisclosed fee.
A storm appears to be brewing in the spirits category and it's a storm borne out of marketing. Can spirits companies settle the terminology tiff before things get out of hand, or is it too late? Ian Buxton investigates.
The head of Pernod Ricard's 'Our/Vodka' division has claimed that craft is an "abused" term in the spirits industry and causes confusion among consumers.
Pernod Ricard's Asia head has said the unit is on track in China after a better-than-expected Chinese New Year (CNY) saw Cognac volumes improve.
You might call it nutritional warfare. Today, the Brewers of Europe announced that its members, which include the leading European brewers, are to voluntarily list ingredients and nutrition for their wares in Europe. Last week, Diageo said it will do the same with its global spirits brands.
SPI Group has said is "very disappointed" by a Dutch court's demand that it return its Stolichnaya rights to the Russian state and is reviewing the ruling.
Almost by default, the craft sectors within the overall drinks industry have healthier sustainability credentials than their larger peers. Ben Cooper looks at what the smaller, newer players could teach the big boys.
Willamette Valley Vineyards has posted a jump in full-year profits after retail sales drove a strong top-line performance.