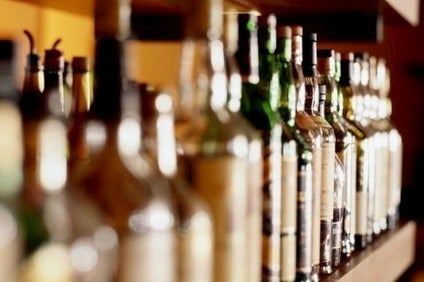 Here's a round-up of this week's highlights in the global spirits & wine categories. We are also running similar round-ups for beer and soft drinks & bottled water.
The past few months have seen Diageo and SABMiller linked with any number of possible suitors, as acquisition talk surrounding the two companies hit new highs.
Problems in China have spooked the wine industry in recent months. Chris Losh takes a look at what has gone wrong in the country, and where else wine producers could look to sell their wares.
LVMH's Hennessy Cognac has taken top spot in the IWSR's 2014 World Class Brands as previous chart-topper Diageo's Johnnie Walker dropped to 34th.
Rademon Estate Distillery is to join the growing ranks of Irish whiskey makers after laying down its first casks for a small-batch malt.
E&J Gallo is testing a canned version of its Barefoot Refresh Spritzer in the US, as the wine industry increasingly turns to the packaging format.
Maritime Mercantile International has teamed up with Ethiopian drinks distributor Eduoard Garabedian to exploit the growing potential in the country.
Pernod Ricard has launched a Jameson Irish whiskey extension that is part-aged in stout-seasoned barrels.
Beam Suntory has pulled its Laphroaig 18-year-old after running out of liquid.
Moët Hennessy has unveiled the first TV ad for its Belvedere vodka partnership with Spectre, the next James Bond movie.
Armand de Brignac Champagne has recruited a senior executive from Moet Hennessy to become its first chief marketing officer.
Diageo has signed a distribution agreement in Russia with Alcohol Siberian Group for its J&B Scotch whisky brand.