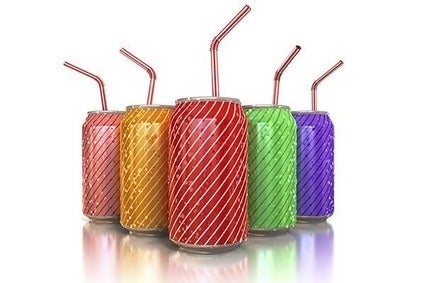 Here's a round-up of this week's highlights in the global soft drinks & bottled water category. We are also running similar round-ups for beer and spirits & wine.
An emirate in the Persian Gulf has banned energy drinks from restaurants and cafes, according to a local report.
The Coca-Cola Co has has declined to comment on a report it is about to buy in to US organic juice producer Suja Juice.
PepsiCo has started rolling out its aspartame-free Diet Pepsi in the US after public concerns saw the company replace the artificial sweetener.
Coca-Cola HBC has reported a boost in net profits, on flat sales for the first half of 2015.
Earlier today (13 August) Coca-Cola HBC released its half-year results. Here, just-drinks takes a closer look at the company's performance by region.
The theory goes that, as times grew tighter, private label companies were well-placed to reap the harvest. Cott Corp, however, showed that this was not as straightforward a theory as one would believe. Richard Corbett looks at how the company has performed and what it has done to turn around its fortunes.
South Korean consumers are not engaging with energy drinks at the same level as the country's neighbours in South-East Asia.
Dr Pepper Snapple Group has secured a near-12% stake in the owner of the Bodyarmor sports drink brand.
Long viewed as the safe bet in global soft drinks, Dr Pepper Snapple Group has shown this year that it is not immune from changing consumer trends and product innovation. Yesterday's US$20m splurge is the latest move by the group to keep itself strongly-placed in the years to come.
Kraft Heinz Co is to cut around 2,500 posts across the US and Canada, the first confirmation of job losses made at the newly-formed food & beverage giant.
The Coca-Cola Co has promoted James Quincey to the role of president & COO, effective immediately.
Yesterday, the Coca-Cola Co announced the promotion James Quincey to the role of president & COO.