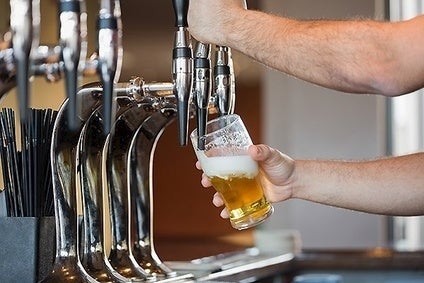 Here's a round-up of this week's highlights in the global beer category. We are also running similar round-ups for spirits & wine and soft drinks & bottled water.
Carlsberg says it has not ruled out closing some of its breweries in Russia after an analyst predicted two will shut down as the country's economic crisis deepens.
Molson Coors is to launch two of its beer brands in Chile through Heineken-controlled drinks company CCU.
The US arm of Anheuser-Busch InBev has reached a settlement with plaintiffs over a lawsuit in the country that accused the brewer of deception over the origin of Kirin beer.
C&C Group has officially confirmed it will not table a rival bid for the UK's Spirit Pub Co, leaving the path clear for Greene King.
Heineken has declined to comment on reports that it is looking to raise its stake in India's United Breweries.
Heineken plans to build a "multi-beverage" facility in Timor-Leste as part of an investment of up to US$45m in the south-east Asia country.
Constellation Brands has seen another strong quarterly performance from its beer division boost group sales, but its wine and spirits sales were flat for Q3.
Modelo Especial will soon leapfrog Heineken as the US's second-biggest selling export beer brand, according to Constellation Brands' CEO.
Rob Sands, the CEO of Constellation Brands, was like the feline that had procured the proverbial dairy product yesterday after the group's third-quarter numbers. And, who can blame him?