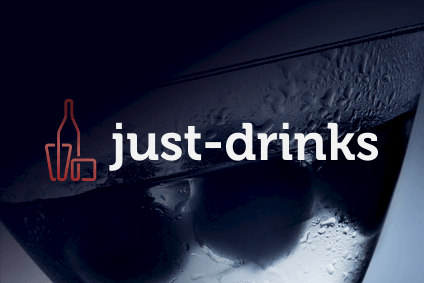 For further details on how to subscribe to just-drinks, click here.
Here are the most viewed, subscriber-only items on just-drinks this week:
10. just the Facts – Casa Noble Tequila
Earlier today, Constellation Brands announced it is branching out into Tequila with the acquisition of Casa Noble. Here just-drinks takes a more detailed look at the brand:
9. Research in Focus – Cognac Rides the Recessionary Rollercoaster
A new report from just-drinks and The IWSR suggests the Cognac sector has been on something of a rollercoaster ride during the recent economically turbulent years.
8. Comment – Will a Change of Colour Give Guinness a Lift?
Diageo revealed its hand last week over its latest bid to boost declining Guinness sales in the US.
7. Focus – Coca-Cola HBC's Q2 & H1 Performance by Region
Late last week, Coca-Cola HBC released its Q2 and H1 results. Here, just-drinks takes a closer look at the company's performance by region.
6. Analysis – Coca-Cola Co can unleash Monster with energy plunge
After years of speculation, the Coca-Cola Co yesterday finally took the plunge and agreed to snap up a 16.7% stake in Monster Beverage Corporation.
5. Comment – Has The Coca-Cola Co Jumped From Frying Pan to Fire?
Two years ago, when serious speculation emerged over a plan by Coca-Cola Co to buy Monster Beverage Corporation, the energy drinks maker had only recently changed its name from Hansen Natural Corp.
4. M&A Watch – Counter-Bid Seals Fate for Treasury Wine Estates
Earlier this Summer, I argued that TWE's shareholders should sell out to Kohlberg Kravis Roberts & Co (KKR), on the basis that long-term structural changes in the global wine market are unfavourable to TWE's business model. With KKR's revised bid with Rhone Capital now valuing the company at 14x EBITDA, the case for cashing in is very compelling.
3. Comment – UK alcohol consumption is falling, did anyone tell the health lobby?
Every six months or so, a report or a piece of research is released about the UK's so-called alcohol "epidemic". The national media jump on it, which sets in train much teeth-gnashing over what should be done.
2. Comment – Soft Drinks & Water – Into Africa
This month, Richard Corbett turns his attention to the potential offered to soft drinks companies by the markets of Africa.
1. Comment – Spirits – Cognac: Chinese Walls and Chinese Whispers
Can China – the great driver of high-end volumes for Cognac – recover its lost glories in 2015, or is that market going to drift lower?
For further details on how to subscribe to just-drinks, click here.