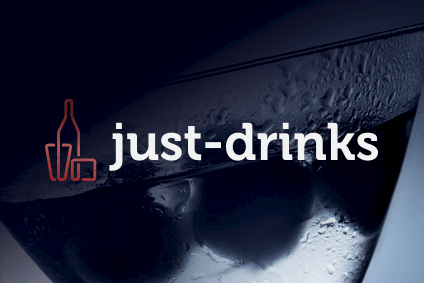 Here are the ten most viewed, subscriber-only items on just-drinks this week:
10. Round-Up – The ICAP Digest – June 2014
Once a month, the International Center for Alcohol Policies (ICAP), which covers alcohol policies worldwide, looks at what's going on in-market to promote a responsible role for alcohol in society.
9. Analysis – Molson Coors shareholders banking on Anheuser-Busch InBev, SABMiller mega-merger
The analyst community may be split on the prospect of a move for SABMiller by Anheuser-Busch InBev, but investors in Molson Coors clearly believe a transaction is in the offing.
8. Editor's Viewpoint – Diageo: It's all in the timing
I'll admit to being a little perplexed following the latest announcement by Diageo: Not so much by the announcement itself, but more by its timing.
7. Comment – The Dangers of Marijuana
Brown-Forman released its annual report last week and, tucked down inside the small print, in the section where the company lists potential risks to future growth, was the line, "potential legalization of marijuana use on a more widespread basis within the United States".
6. Analysis – CSDs continue to lose fizz in US
Is the carbonated soft drinks (CSD) category facing a perfect storm in the US? To some observers – myself included – it certainly looks like it.
5. just the Answer: Beam Suntory's Asia-Pacific, South America president Nick Fink
Spirits firm Beam is now under the control of Japan's Suntory Holdings after a US$16bn takeover earlier this year. So how will this new marriage work in some key global markets? just-drinks' deputy editor, James Wilmore, caught up with Beam Suntory's Asia-Pacific & South America president, Nick Fink, to find out.
4. M&A Watch – Treasury Wine Estates Shareholders Should Grasp Opportunity to Sell
Last month, Treasury Wine Estates (TWE) turned down a US$2.85bn takeover bid from Kohlberg Kravis Roberts & Co (KKR). While an improved bid has not yet materialised, Stefan Kirk from M&A practitioner Glenboden believes that the wine firm's shareholders should ponder selling up sooner rather than later.
3. just The Answer: Heineken's Africa & Middle East president, Siep Hiemstra
Heineken will open its newest African brewery in Ethiopia next month as the brewer continues to expand across the continent. Last week, just-drinks sat down with Siep Hiemstra, Heineken's president for Africa and the Middle East, to talk football, Nigeria and if there's an African Tiger waiting to take on the world.
2. Sustainability in Drinks – A Big Week in the Year of Sugar
The spotlight in the fight over sugar is on the UK this month. Ben Cooper considers what appears to be an important stage in the battle.
1. just On Call – Treasury Wine Estates changes "irrespective of ownership" – CEO
Treasury Wine Estates' CEO has refused to rule out a takeover, telling reporters that new changes to company structure will happen "independent of who may or may not own the business".
For further details on how to subscribe to just-drinks, click here.