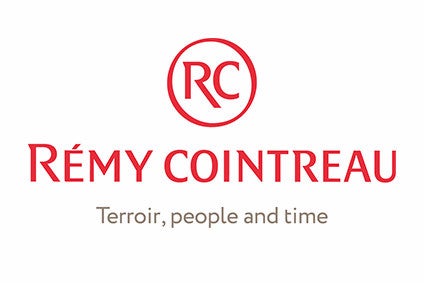 Here's a look at the biggest stories and the best content from just-drinks this week.
Earlier this month, PepsiCo declared a quarterly dividend increase versus the same time last year, at a time when many companies have cancelled dividends altogether in 2020. Furthermore, PepsiCo's share price has rebounded to a position higher than pre-pandemic levels.
In just-drinks' data centre:
Beam Suntory has expanded the footprint of its Legent high-end Bourbon brand in the US. Twenty-one months after launching the whiskey, the group yesterday added nine more states to the list of markets in the country to stock Legent.
Rémy Cointreau has released details of an extension of its St-Rémy French brandy portfolio in Canada. St-Rémy Signature, announced this week, targets spirits consumers in the country aged between 30 and 40.
Cuervo-owned Irish whiskey brand Bushmills is launching a limited-edition line of single malt whiskies. The Causeway Collection comprises ten expressions, including 2001 Feuillette Cask – a UK exclusive. The other nine, which include whiskies that have been finished in new American oak, ex-Cognac, ex-wine and ex-fortified wine casks will be sold across France, Germany, China, Portugal, the Nordic markets and in the Global Travel Retail channel before the end of the year.
Stock Spirits has credited its absence from the Global Travel Retail channel for helping sales to rise by almost 7% in the group's most recent fiscal year. In a results statement earlier today, Stock's 12-month sales to the end of September were described by CEO Mirek Stachowicz as having been "resilient". Breaking the year into two halves, the company had to deal with excise increases in its main markets of Czech and Poland in the first six months, while COVID-19 made its presence felt throughout H2.
On our news pages:
Treasury Wine Estates is to consider sourcing grapes from China, among other substantial changes, as the group attempts to mitigate the effects of recently-announced Chinese import taxes on Australian wine. TWE's plans are part of a revised strategy for China, which last week announced a preliminary import tariff on Australian bottled wine of up to 212% as part of an ongoing anti-dumping investigation.
Diageo has launched an augmented-reality Instagram filter in a new responsible-drinking campaign. The filter, which is being rolled out a week after Diageo issued a ten-year sustainability programme that included a pledge for more responsible-drinking messaging, encourages consumers to swap an alcoholic drink for water.
Three of Anheuser-Busch InBev's Canadian breweries will brew Corona from next year as the group continues to expand the beer brand's international production footprint. A-B InBev's brewery in London, Ontario will start brewing Corona late next year, a spokesperson for the company's Canadian unit, Labatt Brewing Co, has told just-drinks.
The Coca-Cola Co CFO has blamed an overweight staffing "bureaucracy" for a company restructure that aims to funnel funds to its front-line staff. Speaking at the Morgan Stanley Global Consumer & Retail Conference this week, John Murphy said Coca-Cola had built up "too many hands at the till, too much bureaucracy locally".
The head of Remy Cointreau has challenged the wider Cognac category to catch Tequila in the US, with Cognac growing its share of the country's spirits market during the coronavirus pandemic. In late-October, the group reported a 4% dip in sales from the three months to the end of September, with the US earning a namecheck for its "excellent performance" in the period, specifically for the Remy Martin Cognac brand. Speaking to analysts last week, when the company announced its profits for the quarter and first half of fiscal-2021, CEO Eric Vallat noted that Cognac's share of spirits in the US rose from 6% prior to the COVID-19 outbreak to 7% currently.
Molson Coors Beverage Co is to boost the US production capacity for its portfolio of sparkling flavoured alcoholic drinks, including Coors Seltzer, by more than 400%. The company this week confirmed the completion of the installation of new equipment at its Milwaukee and Fort Worth breweries that will allow it to significantly ramp up production next year.
Beam Suntory has trimmed its Canadian whisky portfolio, offloading the Windsor brand to Prestige Beverage Group. The transaction, for an undisclosed fee, was confirmed by Minnesota-based PBG this week. In a subsequent statement, Beam Suntory described PBG as "the right partner to build this brand in the future".
An acrimonious fall-out between Bang Energy owner Vital Pharmaceuticals (VPX) and distributor PepsiCo has escalated, with VPX filing a lawsuit against the soft drinks giant. In legal papers lodged last week, VPX alleges PepsiCo failed to meet agreed commitments and engaged in "gross misconduct" after the two sides had agreed a US distribution deal in April. VPX founder & CEO Jack Owoc said in a subsequent statement: "We were blindsided and bamboozled."
Heineken expects China to become one of Amstel's top global markets within three years as the Dutch brewer launches the brand in the world's biggest beer market. The group announced this week that China is now Amstel's 117th market after launching there from last month.