Earlier this month, PepsiCo declared a quarterly dividend increase versus the same time last year, at a time when many companies have cancelled dividends altogether in 2020. Furthermore, PepsiCo's share price has rebounded to a position higher than pre-pandemic levels. Pepsi's rising share price indicates the group continues to gain in value at a time when many of its rivals have suffered significant losses during a tough year.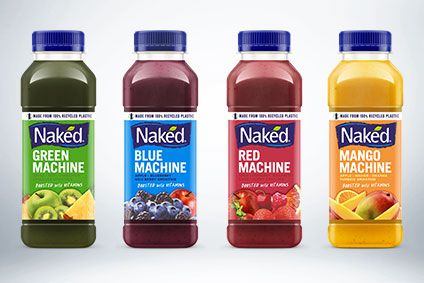 Though most famous for its namesake cola brand, PepsiCo's presence in breakfast and snack categories has provided resilience against diminishing sales during the COVID-19 pandemic. The company's diversified portfolio enabled an agile response to drastic changes in consumer behaviour earlier in the year. Remote working and lockdowns have led to increases in at-home consumption as the work-life balance now became entirely derived from inside the household.
Meanwhile, in the US, PepsiCo reacted swiftly to consumers' increased use of online retail channels and launched Direct-to-Consumer (D2C) platforms to foster consumer engagement.
PantryShop.com and Snacks.com were launched in May, giving consumers an opportunity to buy goods directly from the supplier as opposed to third-party retailers. Such a move will also cut out the retailer 'middleman', saving on costs and allowing PepsiCo to deal directly with its consumers. While on-the-go beverages have declined as expected, the company's Frito Lay division grew during the height of lockdowns as people snacked indoors while its Quaker Oats breakfast unit also outperformed last year. Meanwhile, drinks rival The Coca-Cola Co announced a major restructuring plan to streamline its portfolio.
PepsiCo's operational response to the pandemic has been driven by two underlying themes; digitisation and environmental friendliness. By visualising its target audience as younger consumers who are most likely to shop online and care about sustainability, PepsiCo also rolled out its Naked-branded smoothies in 100% recycled plastic bottles in the UK. These types of measures add to the brand's image and demonstrate a willingness to press ahead with innovation, even during a tough year.
Whilst the world is likely to return to some semblances of normality next year, many of the adopted behaviours around shopping will not revert back. According to GlobalData's '2020 Coronavirus (COVID-19) Recovery Week 10 Consumer Survey', 45% of global consumers will "buy more products online rather than visiting a store" after the pandemic period, rising to 51% amongst Millennials.
PepsiCo's operational responses around sustainability and digitisation will ensure the group remains well-positioned for long-term growth in both food and beverages.
---